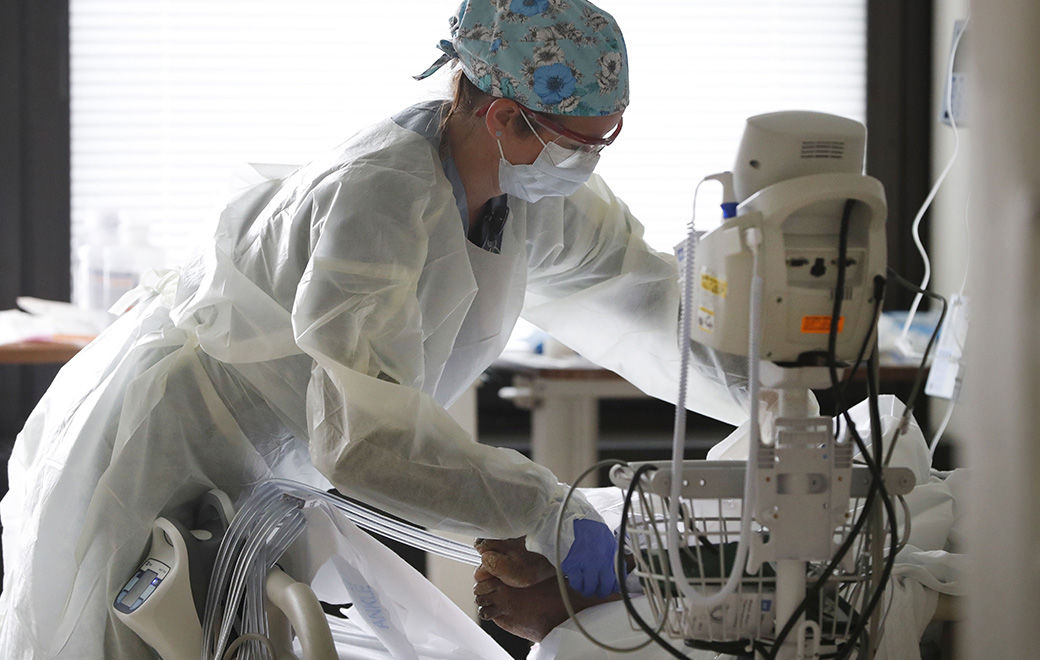 The federal government penalized Erie County Medical Center for doing a good job. Now ECMC is laying off workers.
The region's only Level 1 adult trauma center did not receive a single dollar in the third round of federal funding under the CARES Act. In part because it did so well in keeping infections down, the hospital missed out on millions of federal dollars through a newly released allocation of "hot spot" funding. Hospitals must have had at least 100 such patients between Jan. 1 and April 10. ECMC had 70 positive Covid-10 patients. Its Covid-19 ward later filled.
To be sure, the hospital, located in the poverty-stricken 14215 ZIP code, got some funds. It received $11.5 million in the first two rounds. But in addition to missing the hospitalization threshold – which, by the way, is a good thing – ECMC's long-term care facility, Terrace View, further drove down the chance of getting millions in federal aid. Why? It did a great job keeping its residents safe.
Terrace View is the region's largest nursing home with 390 beds. Last week, it had only five Covid-19 patients. But because of a senseless funding formula, ECMC was deprived of desperately needed funding.
The hospital says it has lost $32 million during the pandemic, subjecting it to "devastating" harm. Its revenues fell because, like other hospitals, it was prohibited from performing elective surgeries. Late last week, it laid off about 70 workers and this week will offer voluntary furloughs.
Senate Minority Leader Charles Schumer and Sen. Kirsten Gillibrand, both D-N.Y., along with Rep. Brian Higgins, D-Buffalo, have been supportive throughout the funding request process. With the revelation that ECMC received no hotspot funding, they have stepped up again.
The Department of Health and Human Services dropped the ball. Instead of applying an arbitrary 100-patient minimum for funding, it should have offered a proportional amount to all hospitals treating Covid-19 patients. Public safety-net hospitals such as ECMC, with a 40% to 45% Medicaid base, were particularly hurt, despite serving areas disproportionately affected by the virus.
Washington needs to fix this now. ECMC needs federal funding to bring back its staff in a time of medical emergency.
What's your opinion? Send it to us at lettertoeditor@buffnews.com. Letters should be a maximum of 300 words and must convey an opinion. The column does not print poetry, announcements of community events or thank you letters. A writer or household may appear only once every 30 days. All letters are subject to fact-checking and editing.