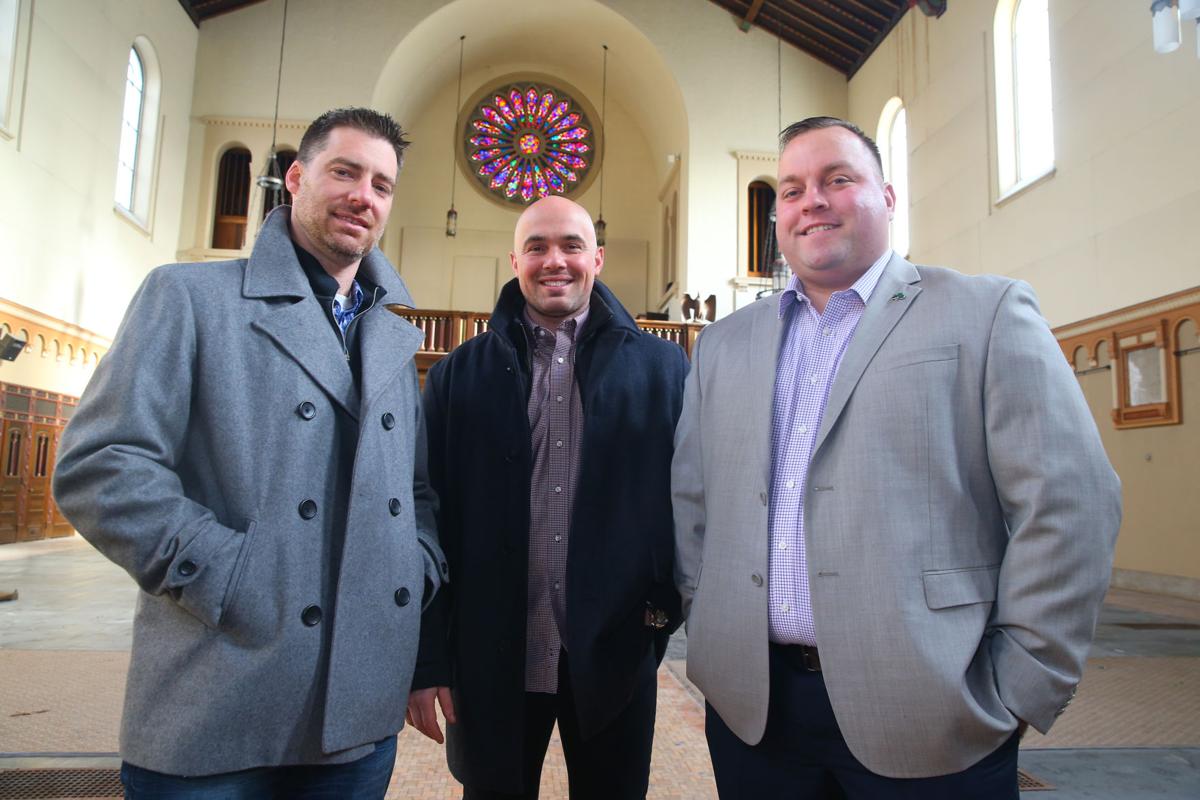 Hook & Ladder Development is seeking a buyer for one of its two former church properties in South Buffalo and a development partner for another, as it looks to refocus and rejuvenate its post-pandemic neighborhood efforts.
The firm, led by a trio of South Buffalo firefighters, is selling the former South Park United Presbyterian Church at 519 McKinley Parkway, which it had purchased at auction four years ago.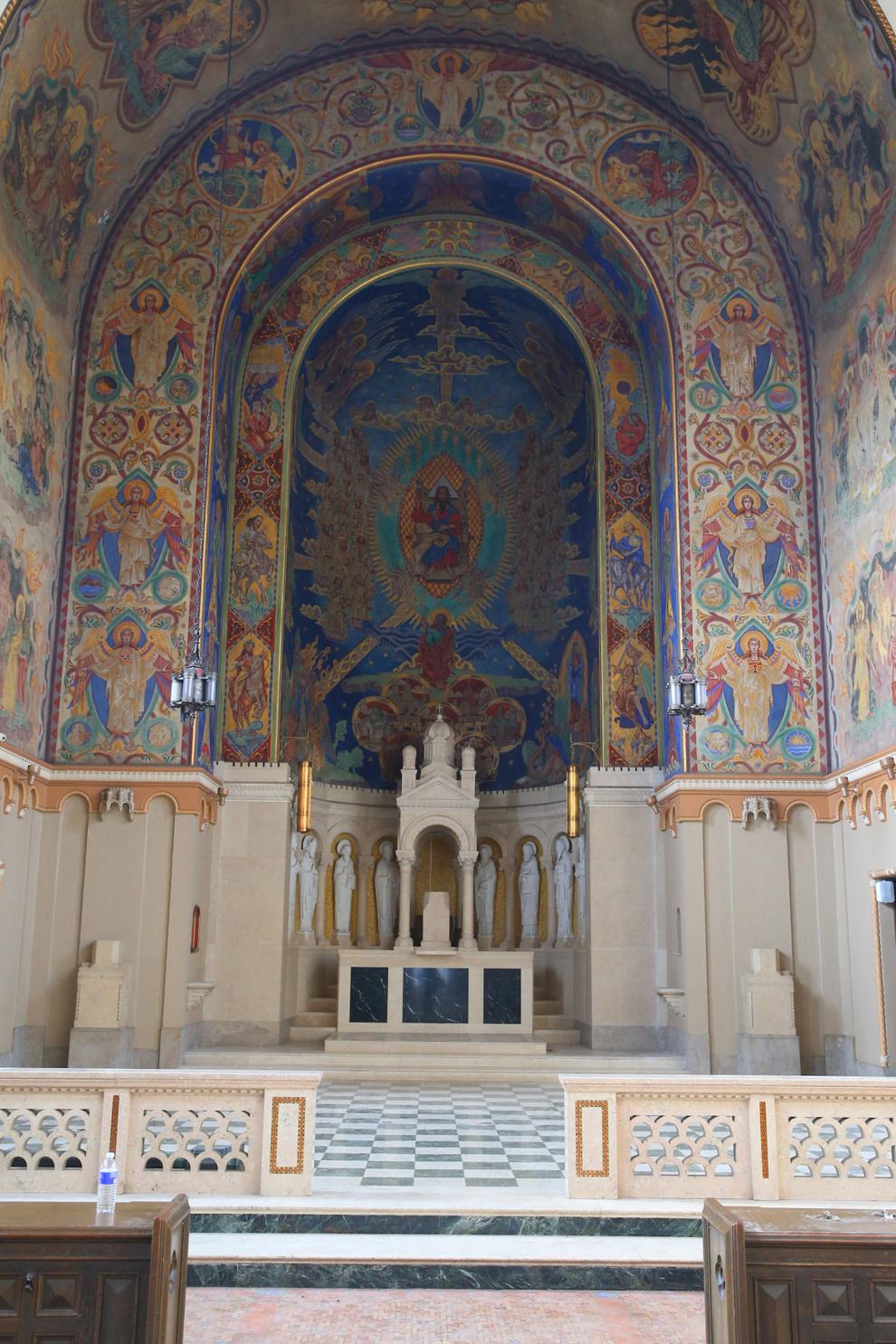 The team had planned a residential-focused conversion of the historic brick church – with 17,486 square feet of space located on 1.2 acres along one of the city's Olmsted parkways – with a concept for six units in the 4,283 square feet of leasable space. But the project was too big and complex for them to dedicate enough time and attention with everything else the group is pursuing on Seneca Street, said partner John Otto.
"That's a big project for us, and it needs our undivided attention," he said. "We have so much going on on the street that we don't have time to do it. We didn't see ourselves getting to it anytime soon."
"Obviously, that church is beautiful," Otto said. "It's important to us that the right person buys it, too. We want to have the right fit there."
Hook & Ladder had also listed the former St. John's Evangelist Church for sale, but Otto said they're now going to pull that one back and look for a joint-venture partner instead.
The trio had purchased St. John's – located at 2315 Seneca, right at the Cazenovia Park entrance – several years ago, for $175,000, with plans to spend $1.5 million to $2 million to convert the building into four commercial units on the first floor and 12 loft-style residential apartments on the second floor. That project entailed creation of a new level in the sanctuary space, while capitalizing on the large church windows and steeple.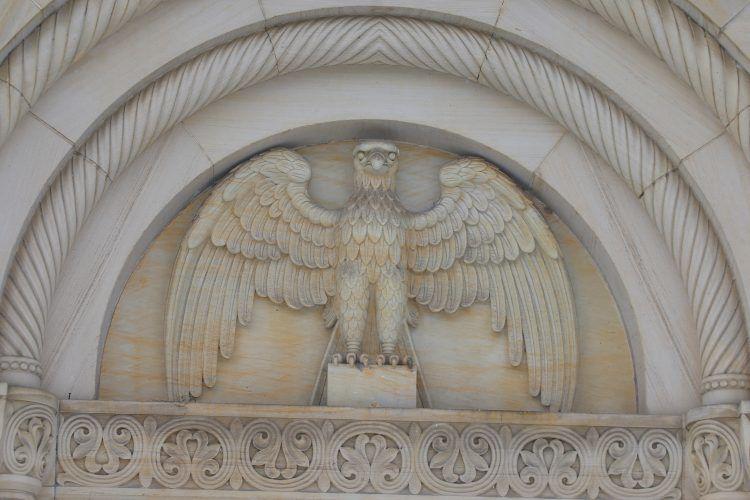 Like the McKinley property, the St. John's project is bigger than what the firefighters have done previously. "That one's specifically hard for us to get rid of, because we're so invested on Seneca Street and that's an important piece of the puzzle," Otto said.
He said the group is still eyeing its original plan, but "we'd be interested in sitting down with anybody and everybody to maybe get the juices flowing."
"We're hoping an opportunity presents itself to us," Otto said. "Both of them have been getting heavy activity. That's exciting for us. It shows there's some interest on Seneca Street."
The three members of Engine 21 have been buying and renovating properties in South Buffalo for more than seven years, with an emphasis on Seneca, where they own several two-story storefront-and-apartment buildings. They're trying to revive a neighborhood where two of them grew up, bringing new commercial and residential space to the strip while inspiring other business and property owners to step up on their own.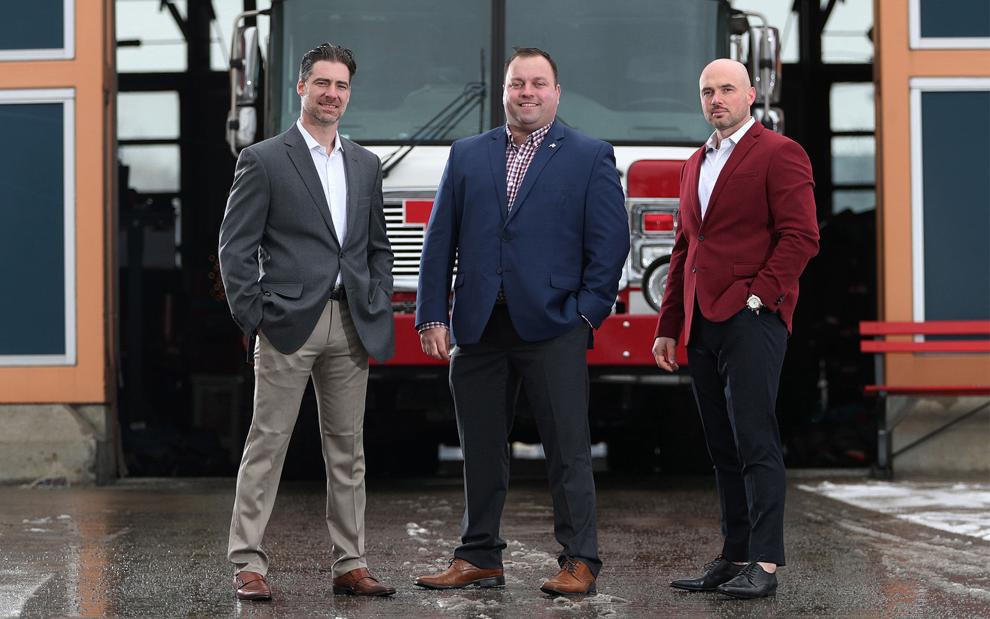 "The coronavirus, we feel it has slowed a lot of our momentum down. We want to get rejuvenated here on the street," Otto said. "So we're getting back on our feet after the coronavirus pandemic hit us."
Besides the two churches, the trio is currently also working on three other projects that they hope to complete in the coming weeks and months.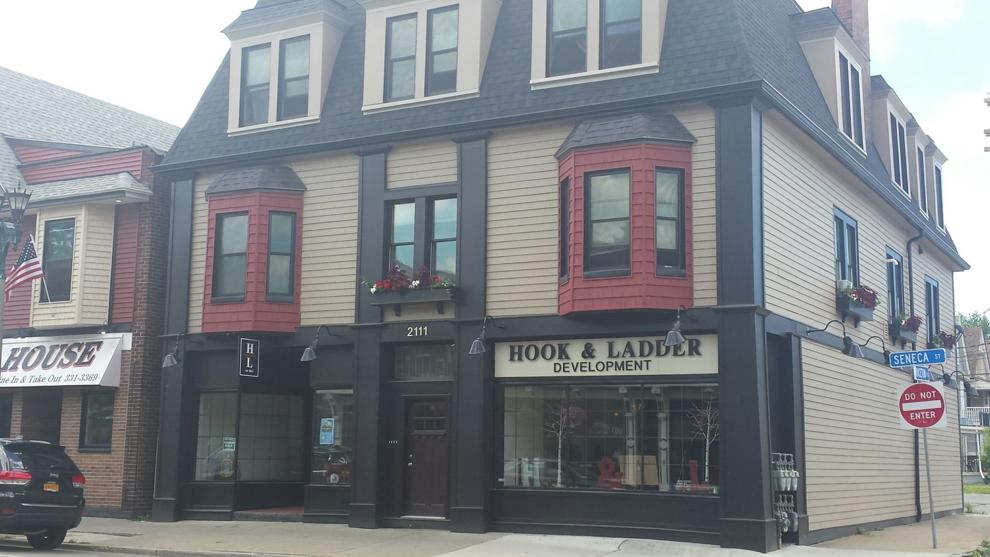 At 2114 Seneca, across from Hook & Ladder's office, the firefighters are preparing to open Cookies & Cream Ice Cream Shop in early September. The year-round shop will offer both hard and soft ice cream and specialty cookies, as well as ice cream novelties like cakes and cookie sandwiches.
"It's got all the nostalgia to it. It'll be a home run for the community," said Peter Scarcello Jr., another of the three partners. 
They're also 90% done with a renovation at 1994 Seneca, where they plan to own and operate South End Eatery, providing a diner-style atmosphere. That's expected to open in early 2021.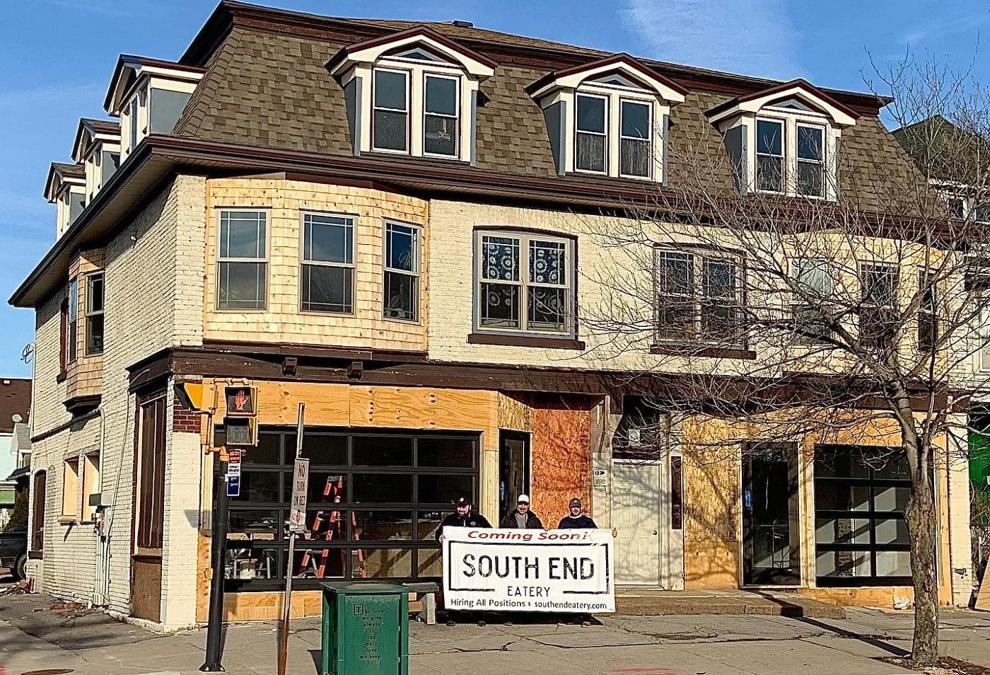 And they're renovating two buildings at 2342 and 2344 Seneca, which they are combining into one mixed-use project, with two three-bedroom apartments upstairs and about 3,000 square feet of commercial space on the ground floor. The buildings face the Cazenovia Park entrance, across from St. John's.