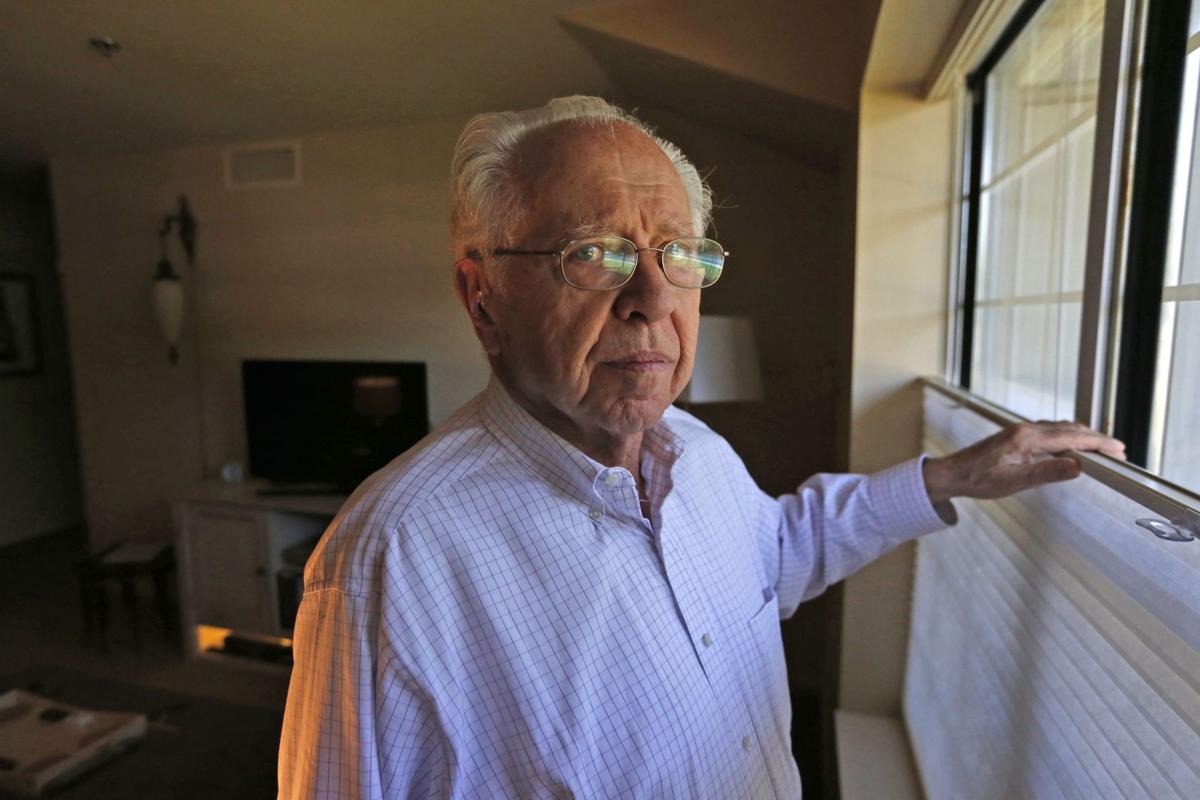 Stephan Lewy, a Holocaust survivor and concentration camp liberator during World War II, is this year's Erie County Senior of the Year.
Born of Jewish descent in Germany, Lewy and his family fled the country in 1938. He was drafted into the U.S. Army and was trained as an interpreter, assigned to the Sixth Armored Division under Gen. George Patton. His division fought its way across Europe, participated in the Battle of the Bulge in 1944 and liberated the Buchenwald concentration camp.
Lewy was awarded the Bronze Star and five campaign stars for meritorious service. The Clarence resident eventually worked as an accountant for two hotel chains, rising to senior vice president before retiring.
"He has lived through events that most of us only know through history books, and has seen both the best and worst of what humankind is capable of," said Erie County Executive Mark C. Poloncarz. "Despite that, he has lived a life that is full and now enjoys a retirement that includes telling his story as a warning of what can happen if good people do not act."
Buffalo News profile stories on Stephan Lewy: