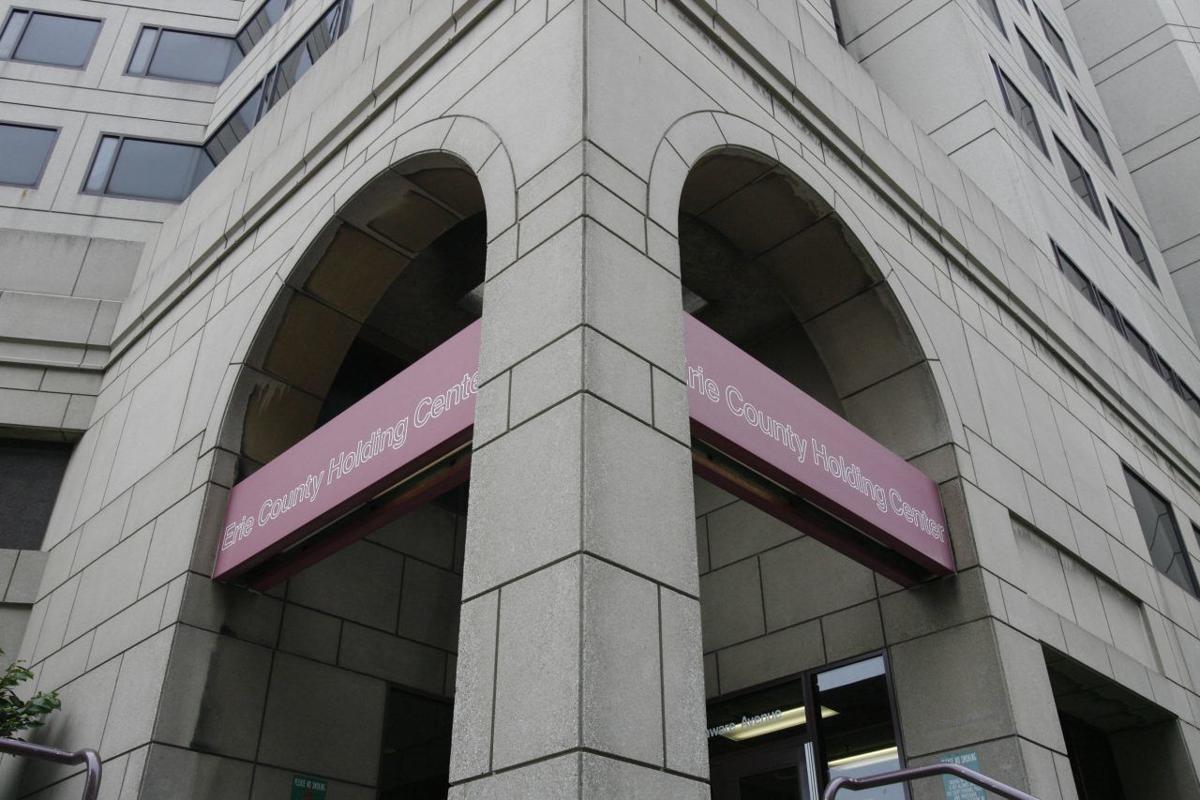 A 29-year-old inmate at the Erie County Holding Center died Friday after being found unresponsive in his cell days earlier, his family said.
While a Sheriff's Office spokesman did not name the inmate, a jail source and a relative identified the man as Joseph E. Bialaszewski, of Buffalo. He is a former state prison inmate who was picked up by Buffalo Police on a parole violation July 16, court records indicate.
Police also charged Bialaszewski with obstructing governmental administration and resisting arrest. The arrest left Bialaszewski with five stitches over an eye, said the mother of his 2-year-old daughter, Katherine Roe.
Roe said Bialaszewski was found unresponsive in his cell on Wednesday and rushed to Buffalo General Medical Center. She and her mother, Judith Black, said doctors told the inmate's mother, Gail Bialaszewski, that he died of a ruptured ulcer that led to the blood infection sepsis and cardiac arrest.
Gail Bialaszewski could not immediately be reached for comment.
Sheriff's Office spokesman Scott Zylka said the inmate was placed in a medical unit Tuesday because of health issues. He was found on the floor of his cell at 4:11 p.m. Wednesday by a jail deputy who had arrived to bring him to a medical appointment, Zylka said. An ambulance was called and a jail nurse began CPR. The inmate's pulse returned after about 30 minutes, and he was transported to surgery at Buffalo General.
Bialaszewski is the 25th inmate from the Erie County Holding Center or the Erie County Correctional Facility to die since Timothy B. Howard became sheriff in 2005.
As required by state law, each death has led to an investigation by the Medical Review Board of the State Commission of Correction, the agency that polices local jails in New York.
Zylka said the commission was notified of Friday's death, as was the U.S. Department of Justice, which continues to monitor the Erie County lockups under the terms of a settlement reached with the county in 2011. The Justice Department sued to force more humane conditions and improved health care and mental health care.
The Buffalo News: Good Morning, Buffalo
The smart way to start your day. We sift through all the news to give you a concise, informative look at the top headlines and must-read stories every weekday.