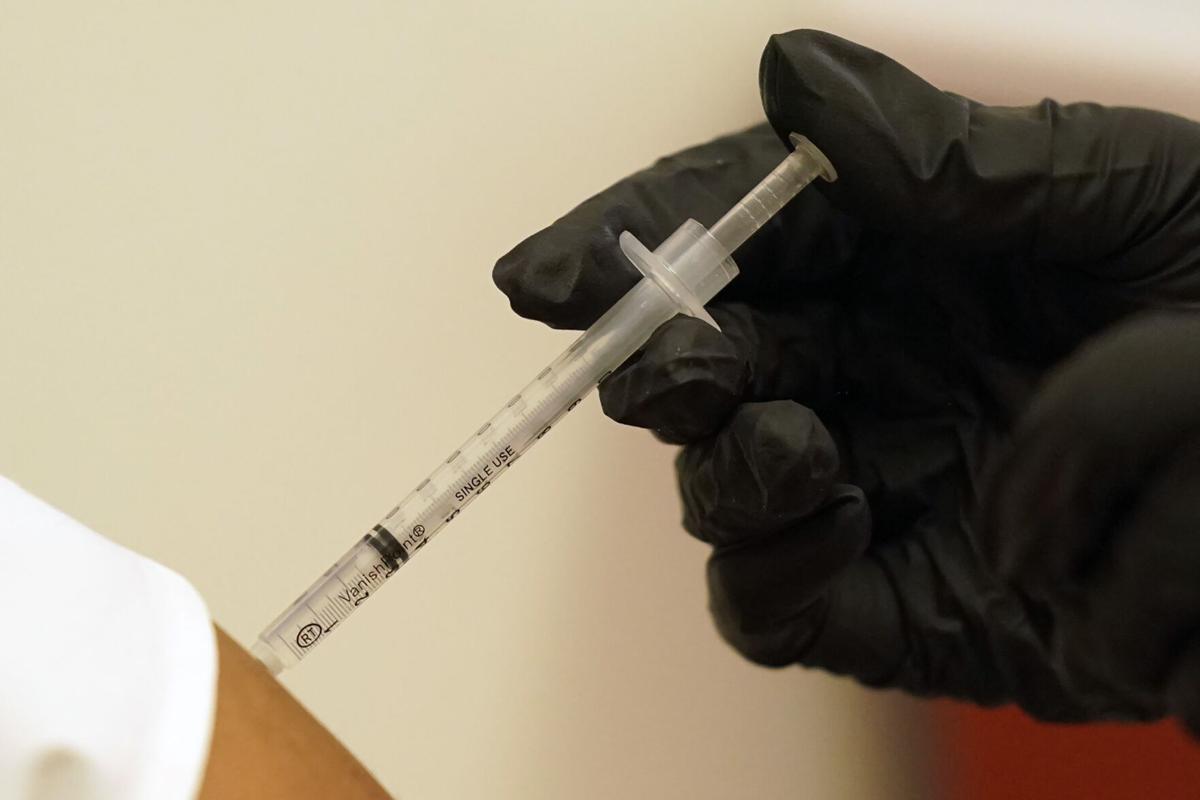 ALBANY – Gov. Kathy Hochul said her vaccination mandate would be expanded to include thousands of nurses and other health workers at state mental health and prison facilities.
Unlike hospital and nursing home workers, employees in those facilities have been able to bypass the vaccination requirement with a weekly test.
"There's no reason for that exception,'' said Hochul, a day after the Albany Times Union reported on the disparity in vaccination requirements among health workers.
The governor, in a Manhattan news conference on Thursday, also continued her administration's policy of not providing key data about the rollout of her new Covid vaccination mandate – such as how many health workers were fired, put on leave or resigned rather than comply.
Rereleasing information put out Wednesday, Hochul said Thursday morning that 92% of hospital and nursing home workers have gotten at least one vaccine.
But it is still uncertain if the rising vaccine rates are due to a rush of new vaccines or whether the numbers are somewhat skewed by thousands of people pushed off hospital and nursing home payrolls this week for refusing to get vaccinated.
The governor did not specifically answer a question about how many replacement workers have been sent to hospitals and nursing homes to make up for the staff losses this week, other than to say that thousands of student nurses and retirees are available.
Hochul, in an emergency order this week, loosened state licensing laws to permit student nurses, as well as out-of-state health workers, to come to New York and work without first obtaining a New York State license.
Hochul defended her vaccination mandate. "It was hard to do though. It's hard to force people to do something that you truly wish they would do voluntarily,'' she said of the vaccine holdouts.
Hochul sought to send a message to hospital and nursing home workers who lost their positions, in one way or another, this past week and might be holding out hope that the state will relent on the vaccine mandate. "We're not changing our position," she said.
Next week, the mandate kicks in for tens of thousands of additional health workers who are employed at home health agencies, hospices and adult care facilities.
Hochul said she does not know specifics about how many health workers lost their jobs or were suspended, saying the industry does not have to report that level of detail to the state.
But the head of a major nursing home trade group this week said all the details – total staffing levels of facilities today versus before the mandate kicked in, number of workers fired or suspended or who resigned, number who claimed religious exemptions and number of replacement workers – get reported to the state health department.
Hazel Crampton-Hays, a Hochul spokeswoman, later disputed that claim, saying the state's Health Electronic Response Data System, which is a health department data source for an array of information, does not require hospitals, and the state does not receive, any information about how many health care workers have been dismissed or separated due to the vaccine mandate.
The governor, who took office last month, said she is "very confident" the state will win in a legal case brought against the mandate for not giving workers a religious exemption. Facilities have been granting such exceptions after a federal judge in Utica issued a temporary restraining order blocking the state from disciplining facilities that give such exemptions. The judge in that case is set to issue a ruling on the matter by Oct. 12.
The health care worker vaccination mandate was one of the Covid topics Erie County Health Commissioner Dr. Gale Burstein was asked about Thursday during a meeting of the Erie County Legislature's Health and Human Services Committee.
Joseph Lorigo, the county Legislature's minority leader of the Republican-supported caucus, said he fully supports the Covid vaccine, but said the new mandate is forcing some facilities to cancel patient procedures because of staffing issues. "I don't see how that's helpful in a situation that we're dealing with,'' Lorigo told Burstein.
Burstein told legislators what has become clear in recent months: People dying now of Covid-related illnesses are overwhelmingly not vaccinated. Burstein said she is "fully supportive" of the vaccine mandates.
"We know that the strongest intervention to get people vaccinated is mandating vaccines. And it is not fair for somebody to go into a healthcare system and get exposed to Covid-19 from a health care worker. That is not fair,'' she said.
Burstein noted there are already procedures in place in health facilities where workers are either vaccinated against the flu or they wear a mask. "And now we're putting systems in place to make sure that health care workers that are taking care of a very vulnerable population are also (Covid) vaccinated,'' the health commissioner said.
The governor was also asked about Democratic primary politics. All eyes are on Attorney General Letitia James to see whether she will launch a primary challenge against Hochul in the 2022 governor's race.
"I don't have the time to be distracted by all the political noise,'' she told reporters.
On Wednesday, the New York Times reported Hochul has been busy hunting for political donations from various individuals and entities with business before the state government as part of an overall goal to raise as much as $25 million for her campaign for a full term as governor. Hochul's current term runs through the end of 2022.