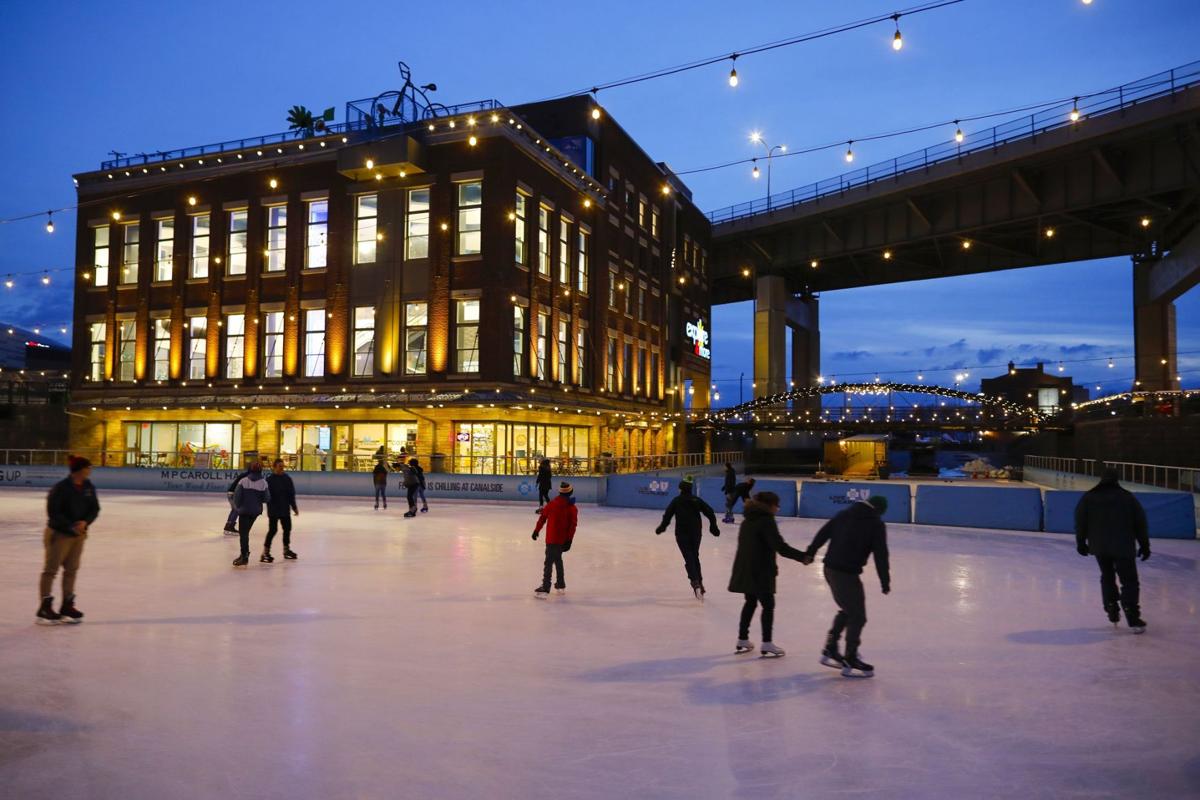 Two Canalside attractions running out of money because of the pandemic are looking for government or philanthropic aid.
Even with some fundraising success, the Buffalo and Erie County Naval & Military Park will enter 2021 some $150,000 in the red and will have to borrow money.
"It's not a great way to start the season," said Paul Marzello Sr., the naval park's president and CEO.
Explore & More Ralph C. Wilson Jr. Children's Museum expects to run out of money in March.
"We're desperate at this point, because once I get to March, I run out of cash and that is a very scary place to be," said Michelle Urbanczyk, Explore & More's CEO.
It's possible the $15 billion set aside for live venues, independent movie theaters and museums in the $900 billion Covid-19 relief bill just passed by Congress and signed by President Trump could come to their rescue.
Both organizations say they have cut staff and other expenses to the bone and have nowhere left to turn.
Some 98% of the children's museum's revenues and 97% of the naval park's come from ticket sales, memberships, bookings, rentals and birthday parties or summer events. All have been slashed dramatically or eliminated altogether due to Covid-19. It's an example of the tough times cultural organizations are facing since the pandemic caused them to shutter for weeks only to reopen with reduced capacity, extensive cleaning protocols and people wary of attending public places.
Both organizations were disappointed by smaller-than-expected allotments from Erie County.
The children's museum received $41,000 this year, $1,000 less than the previous year when the allocation was based on the former 6,000-square-foot museum in East Aurora, Urbanczyk said. The current 43,000-square-foot site at Canalside opened in June 2019, with the annual budget jumping from $700,000 to $3 million and from 60,000 visitors a year to seeing that many people in four months.
The naval park's county allotments have decreased over three years from $90,000 to $60,000 and now $35,000. The organization asked for $120,000.
Urbanczyk and Marzello said they are mystified by the criteria used for the funding decisions, though they stressed their appreciation for the county's support under unusually trying circumstances.
"We're grateful that we're even receiving funding right now because it is a pandemic and there is dedicated funding," Urbanczyk said.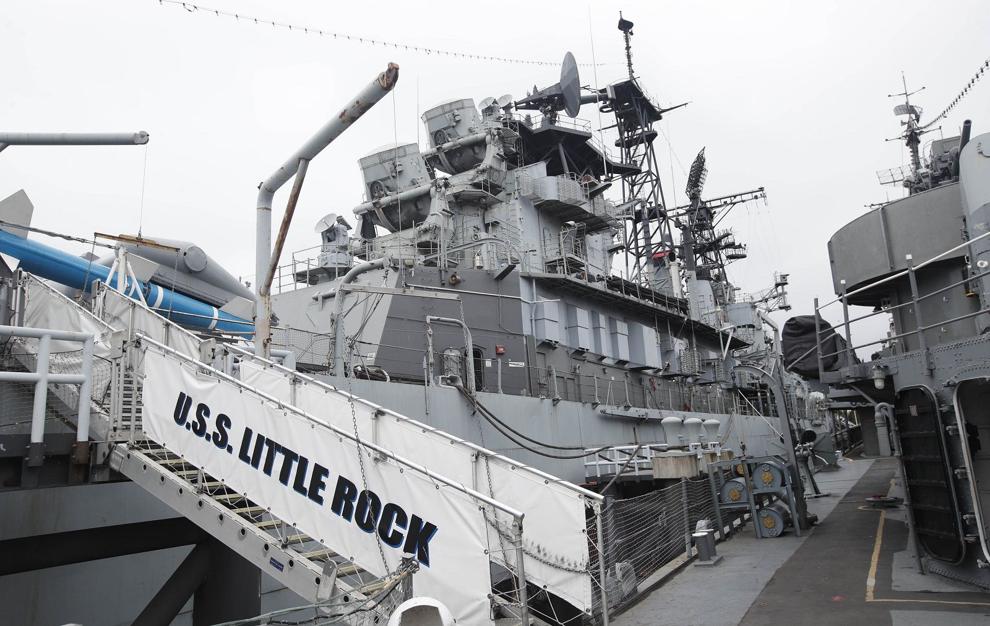 The naval park, whose 10-year lease with the city expired at the end of 2018, doesn't receive operating funds from the city but does get a reprieve from some utility costs.
To address its looming shortfall, the board of directors put together a special fundraising campaign, "All Hands on Deck," that raised $100,000 by selling 1,000 commemorative coins for $100 apiece.
Staff was cut in half from 17 to eight people. That has left two people to maintain the USS Little Rock, USS the Sullivans and the USS Croaker.
"The people left have to wear a lot more hats than what they wore before," Marzello said. "You can see on their faces they're stressed out."
The organization lost revenue this year with the cancellation of its successful summer youth encampment program, in which up to 250 campers sleep on the Little Rock each weekend.
Marzello said he is "cautious optimistic" the naval park will be able to access money set aside for museums in the Covid-19 relief bill.
Marzello noted the irony of the financial crises hitting the naval park and Explore & More as Canalside had become a more popular destination.
"We now have a museum for children. We have a veterans museum. We have the Longshed building and a carousel opening this summer," he said. "We are creating attractions to bring people down to the waterfront.
"Now that we have attractions, we're going to need support in some way to get us over the hump so we can get back on our feet."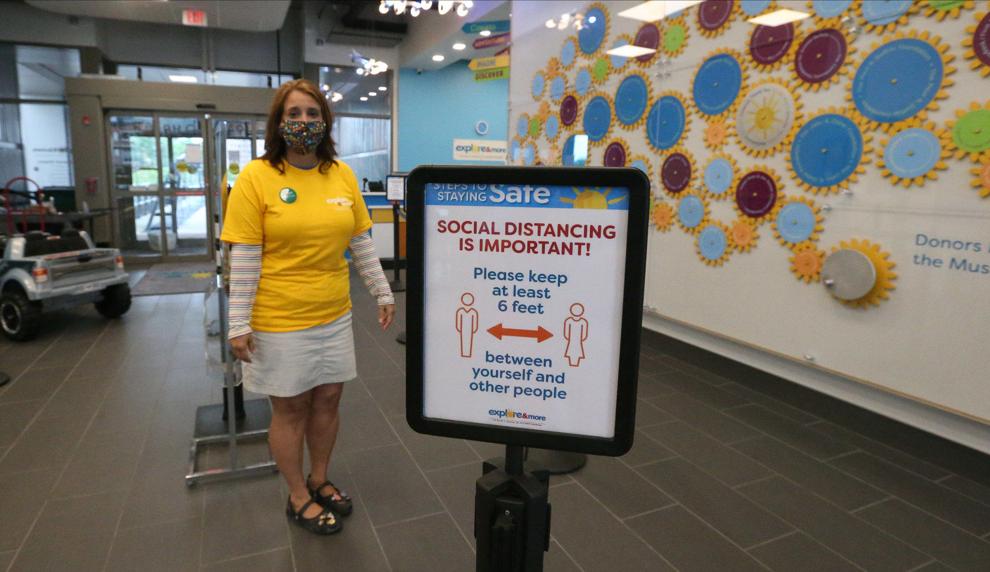 Neither museum has an endowment from which to draw. Explore & More's endowment requires matching donations before money can be used, and that's not happening now, Urbanczyk said.
The children's museum has also been particularly hurt by fundraising pledges of $600,000 that have been withdrawn or delayed due to the coronavirus.
"There are businesses that no longer know if they can afford to pay their pledges from the recent capital fundraising campaign, or have pushed them back to 2022 or even 2023," Urbanczyk said.
"We anticipate probably losing about half those pledge payments," she said.
Although the children's museum was able to balance its budget for 2020, it required reducing staff by over half, including the loss of exhibits and marketing employees, and instituting furloughs and pay cuts, including for Urbanczyk.
It also meant cutting the days the museum is open to the general public from six to three, and sometimes two. That occurred despite the museum receiving $240,000 in PPP funds. Urbanczyk is counting on a similar allotment for 2021 that would still leave a deficit of $200,000.
Putting her team back together, Urbanczyk said, is now the challenge.
"We cannot open at the same capacity," she said. "I can't afford to hire the staff in which to do it. I wasn't scared of 2020. 2021 scares the hell out of me, because if we have to reboot a museum we're not carrying cash flow enough to sustain."
Urbanczyk sees the Covid-19 relief bill as "an added lifeline."
"As we look at deficit budgeting in April, we are hopeful this will help bridge that gap," she said.
Applicants applying to the Small Business Administration can seek six months of payments to employees and recoup costs that include rent, utilities and maintenance.
Urbanczyk said she is confident that as the pandemic recedes things will quickly rebound.
"I think that once people can come back we're golden," she said. "But it's going to take a moment."
Tourism Economics, which researches the tourism industry, predicts leisure and tourism trips won't return to 2019 levels until 2022. But they could reach 90% in 2021, assuming vaccine distribution goes as planned and Covid-19 recedes.
Meetings and conventions aren't expected to be fully back until 2024.
"I'm cautiously optimistic that it could be a strong summer, considering the circumstances," said Patrick Kaler, president and CEO of Visit Buffalo Niagara. "It depends on how people are reacting to the vaccine, how the numbers continue to go down and people's comfort level getting out and about to travel.
"We follow several different sources for research on tourism, and we know there is a lot of pent-up energy for people to get out of their homes and do things."
Kaler said he looks forward to the two Canalside attractions getting back on their feet.
"Explore & More has changed the landscape for us to be able to attract family travel to enhance that overall kid-friendly experience in Buffalo," Kaler said. "With the naval park, it's an asset to attract the military reunion groups that sets us apart from a lot of other destinations."
Explore & More Ralph C. Wilson Jr. Children's Museum prepares to reopen
Explore & More Children's Museum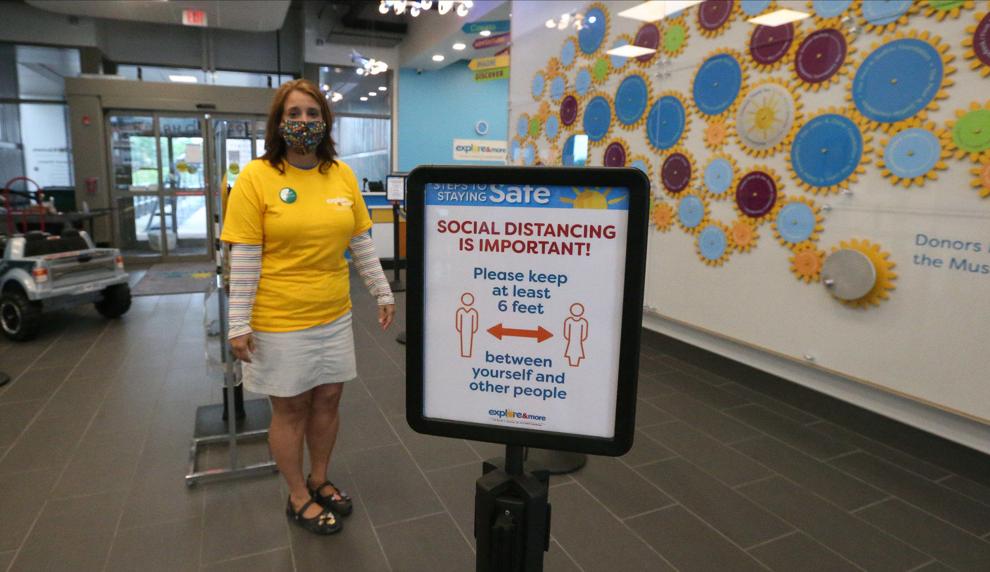 Explore & More Children's Museum - crayons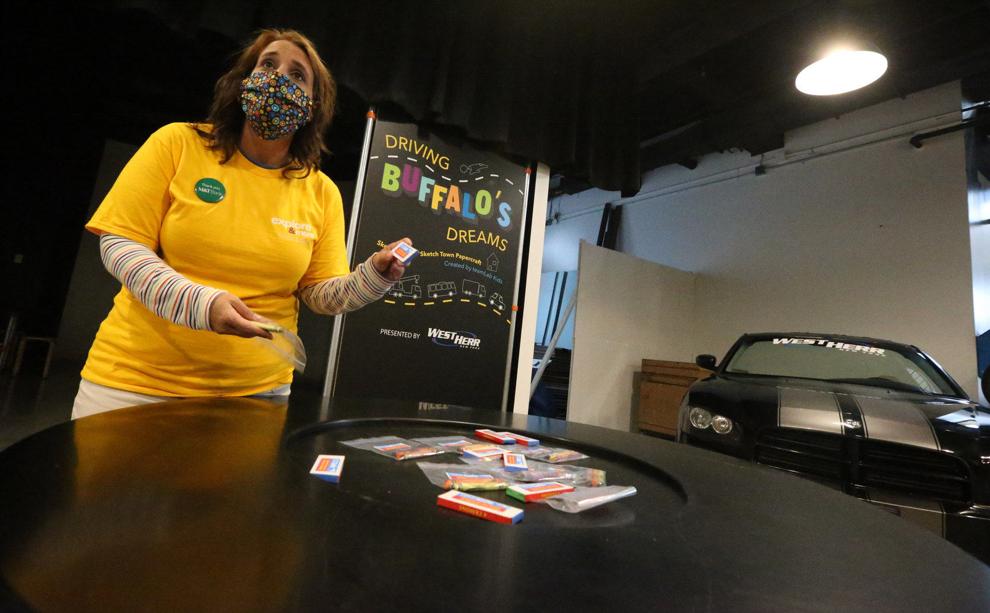 Explore & More Children's Museum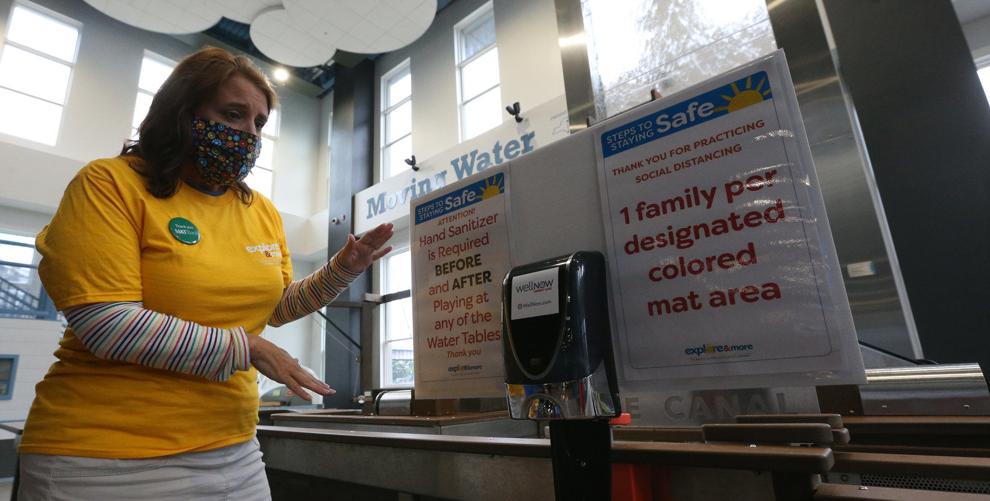 Explore & More Children's Museum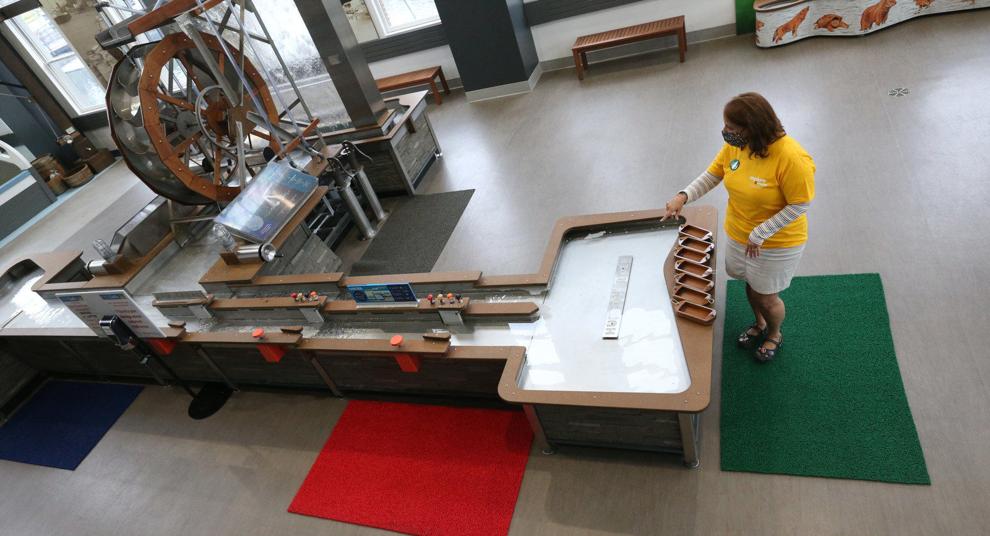 Explore & More Children's Museum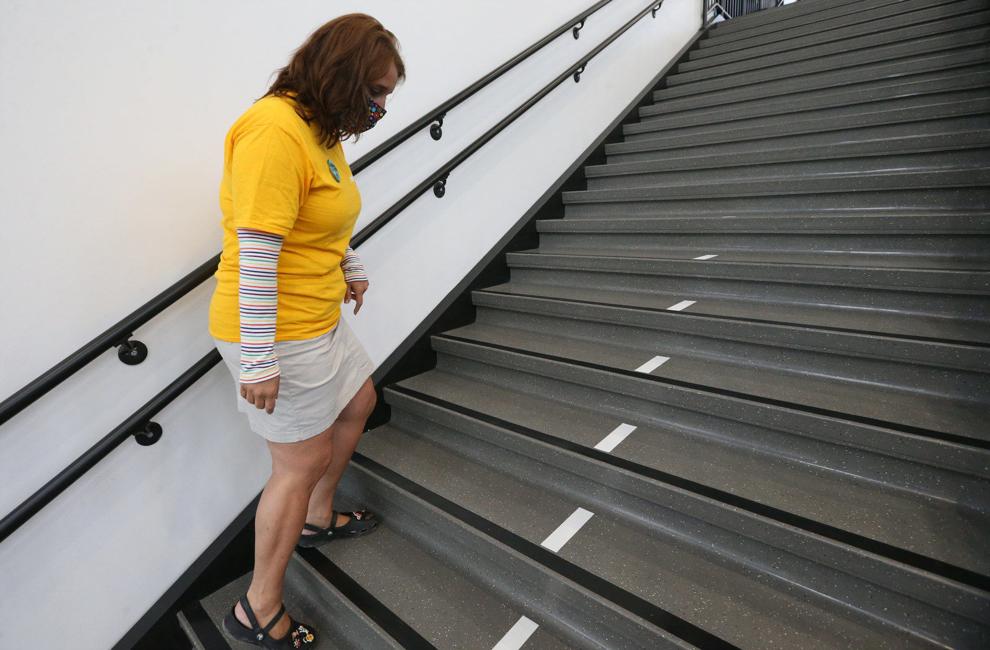 Explore & More Children's Museum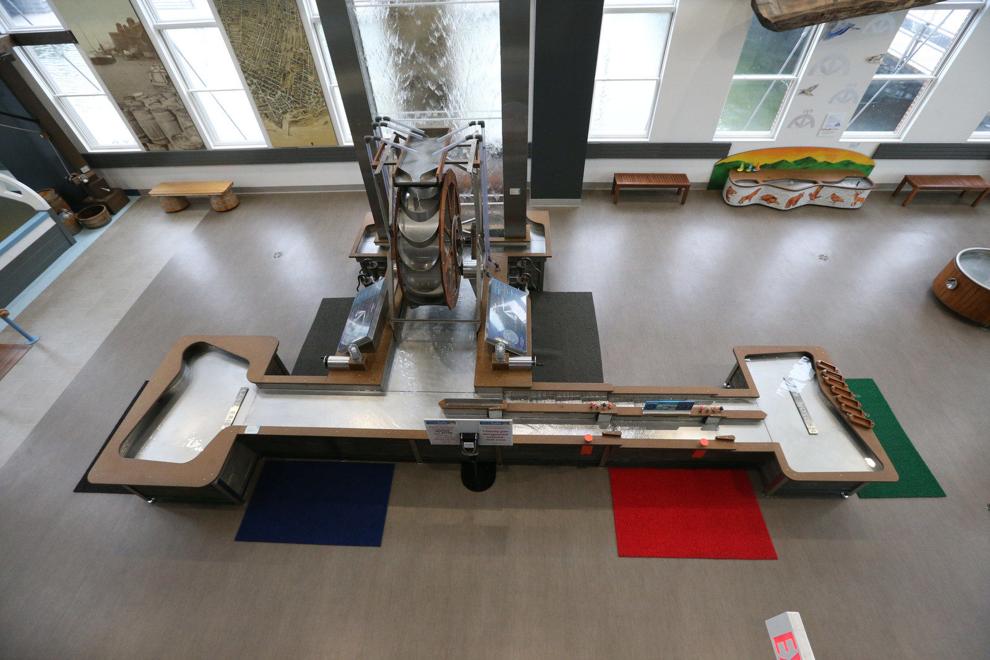 Explore & More Children's Museum
Explore & More Children's Museum - sanitation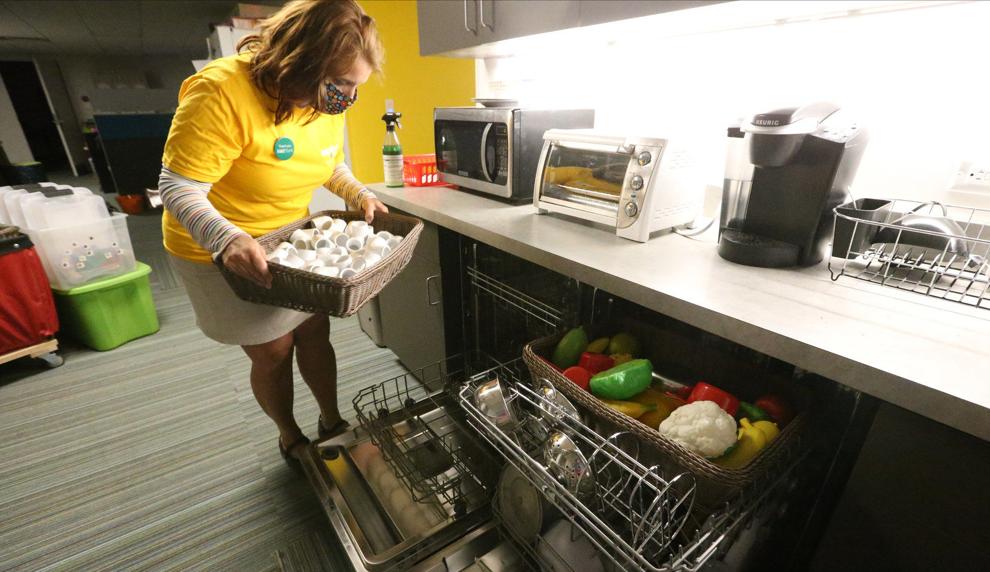 Explore & More Children's Museum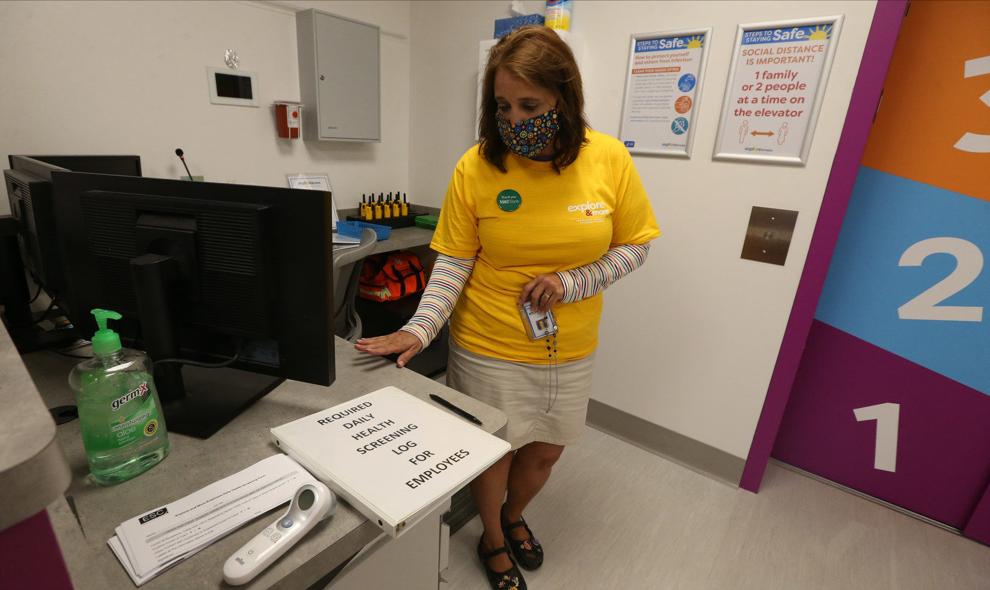 Explore & More Children's Museum