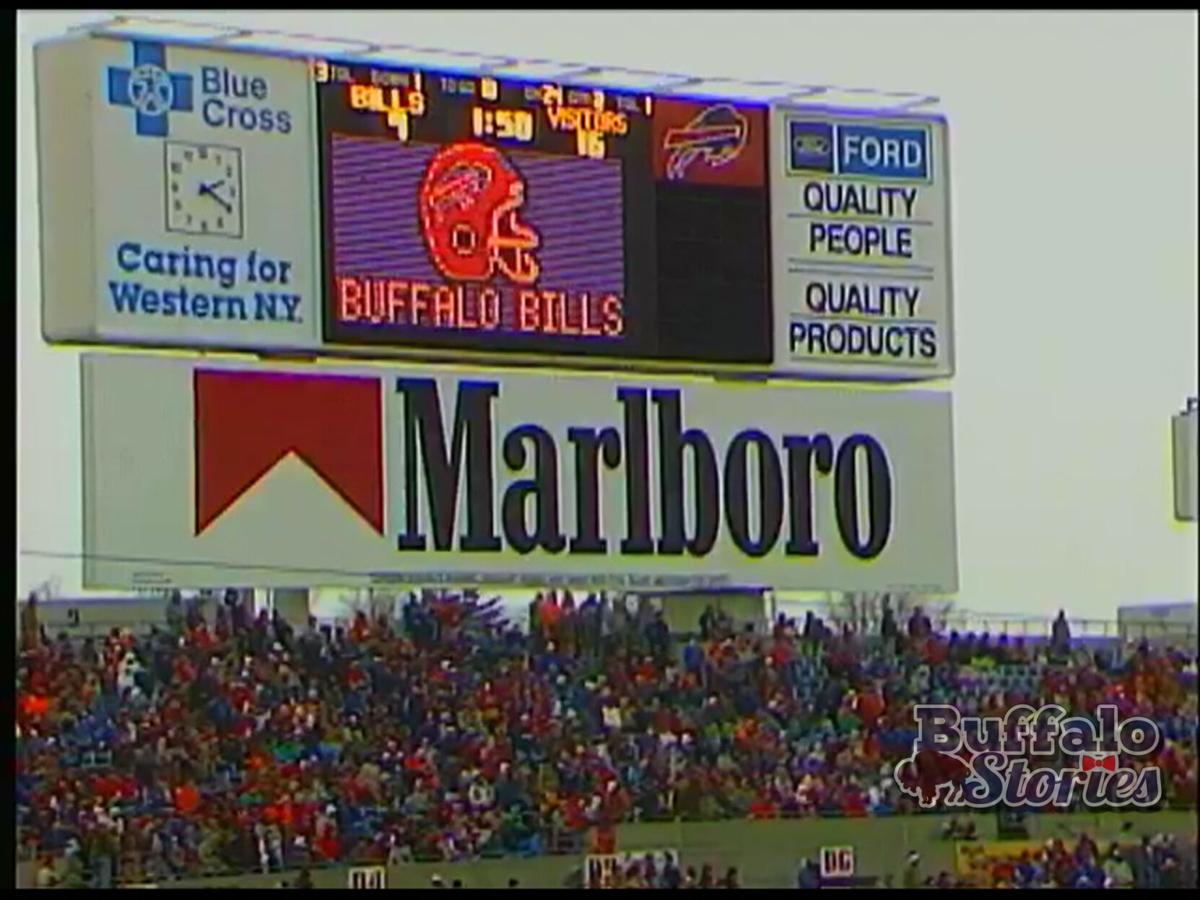 A giant video screen with video replays, shots of fans and all sorts of entertainment between the plays has become a given part of the experience of a big-time sports event.
The first JumboTron scoreboard was installed at Rich Stadium in 1994. At the time, it was the largest video scoreboard in the country – and second in the world, only SkyDome's was larger.
"Bills fans are in for a real treat," said Rick Fairbend, the Bills' new scoreboard systems manager just before the new screen debuted. He told News Reporter Gene Warner that "the technology is so good that it will be like watching TV at home, plus you'll have the atmosphere and excitement of being at the game."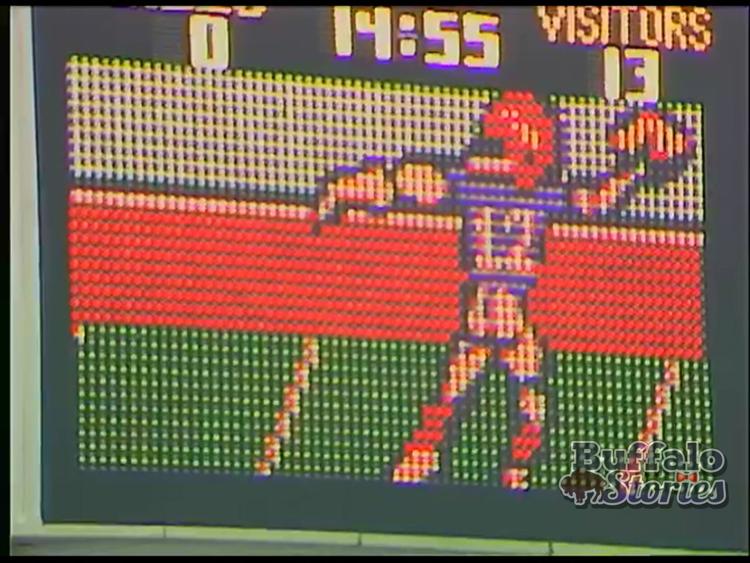 It might be hard for some to imagine that today's drugstores have better displays to announce laundry detergent sales than the Bills did for their stadium scoreboard before that 1994 upgrade.
These images show the in-game experience at Rich Stadium at a 1989 game against the Saints.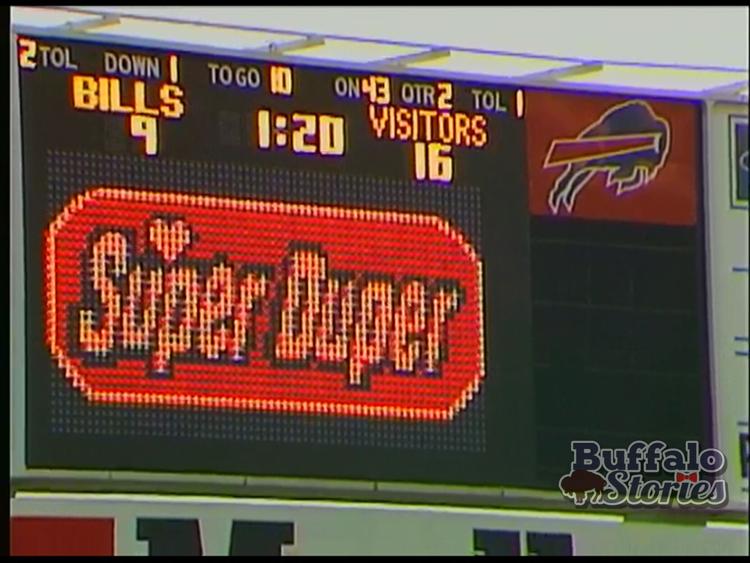 Mighty Taco, Super Duper, Genesee Beer and Marlboro were all major sponsors on signage as well as in ads that played on the dot-matrix board opposite the stadium's tunnel.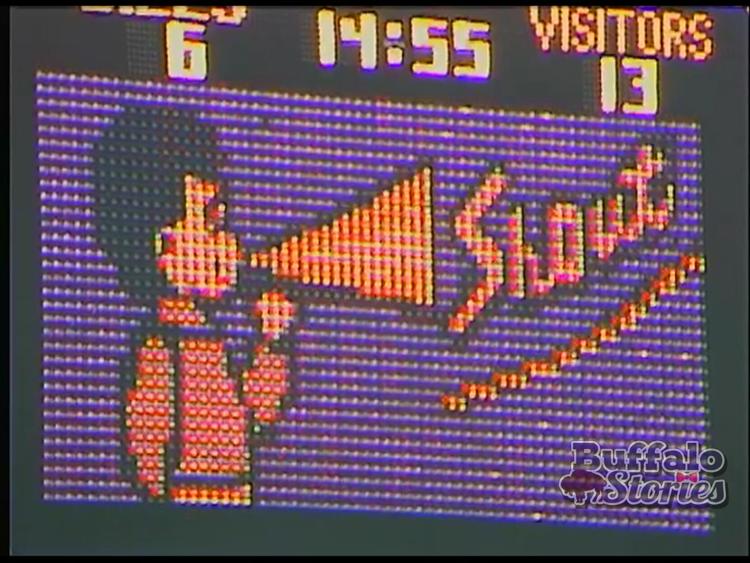 The now-rudimentary looking displays also encouraged fan interaction, describing the plays described by Bills public address announcer Stan Roberts, and even included the sing-along lyrics to the then-new "Shout" song.