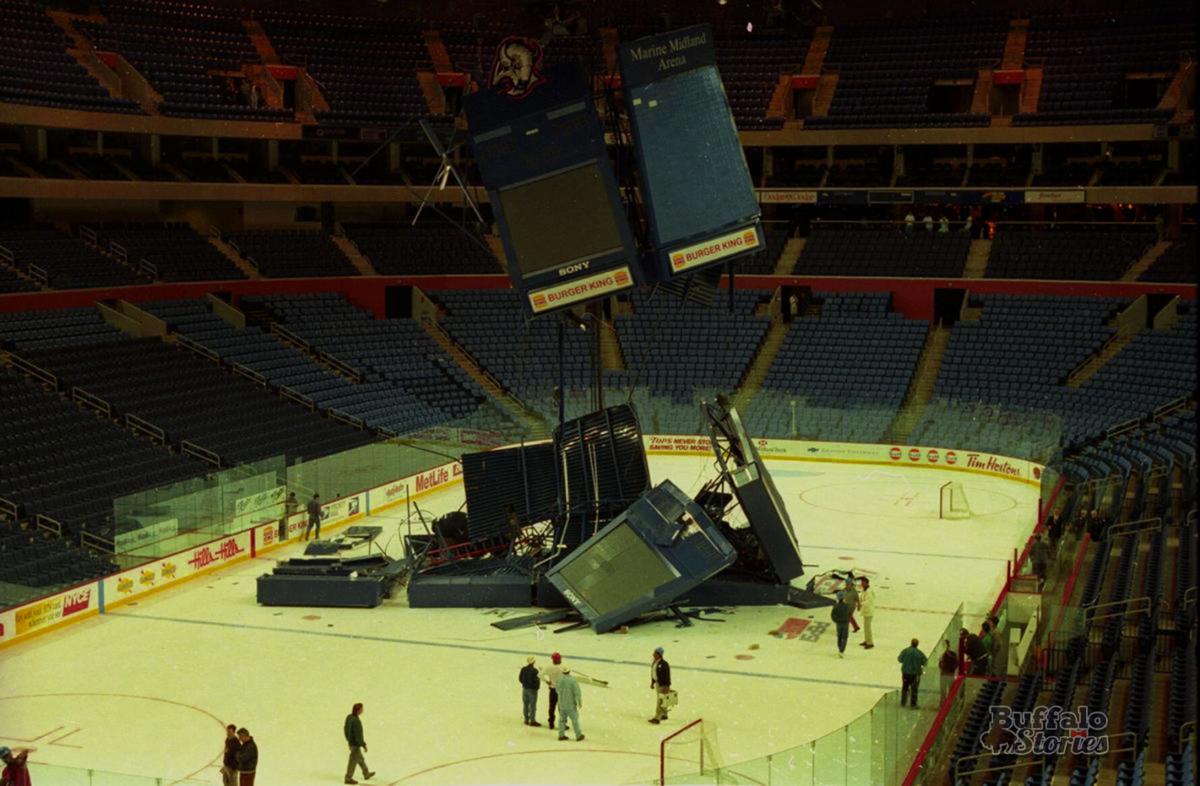 It was one of the more notorious moments in Buffalo Sabres history, 24 years ago this week.
On Nov. 16, 1996, shortly after the Sabres and the Boston Bruins finished their morning skate in preparation for their game that evening, the 20-ton Jumbotron scoreboard hanging over the playing surface crashed at center ice without apparent cause or explanation as crews did routine maintenance.
The manufacturer, Daktronics, had just given the 23-foot-tall unit a clean bill of health in a tune-up a week before. No one was injured in the thunderous crash which shook the arena as well as those who worked there.
"If it was meant to fall, it happened at the right time," Sabres President Larry Quinn told reporters.
The eight-sided scoreboard cost $4 million and was the centerpiece of the new $127.5 million facility which had just replaced the 56-year-old Memorial Auditorium as the home of the National Hockey League team.
"The 40,000-pound scoreboard laid in a heap of parts and wires on the ice surface," reported the Associated Press in newspapers around the world. The front page of The News read "Jumbletron."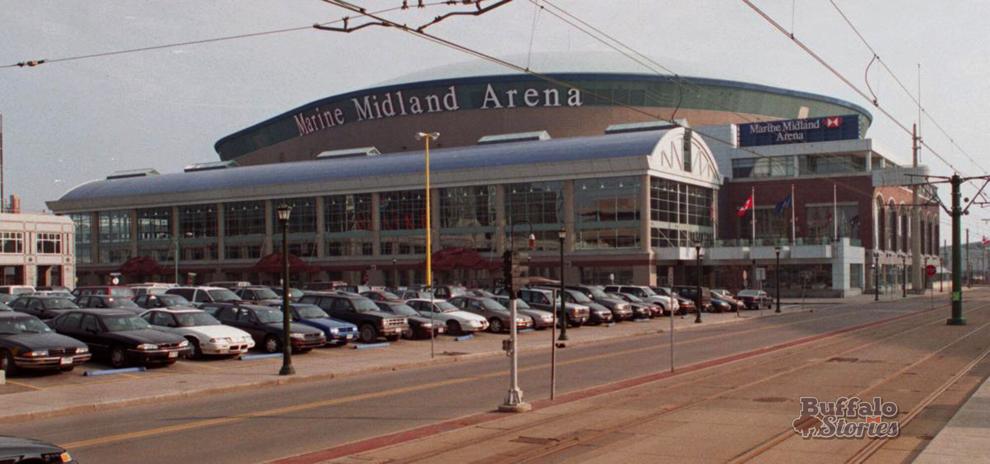 The arena had only opened weeks before the crash at the start of the Sabres' 1996-97 season. Since being opened as Marine Midland Arena, the name of the building has changed a handful of times reflected the changes in the banking industry in Buffalo. In 2000, the building was renamed HSBC Arena as the area branches were rebranded.
Ten years later, in 2010, HSBC sold off local branches and the naming rights to the arena to First Niagara Bank, and the building was called First Niagara Center until 2016, when First Niagara was bought out by KeyBank.
After replacing the scoreboard shortly after it crashed, the audio/visual in-game presentation system was again upgraded during the 2007-08 season.