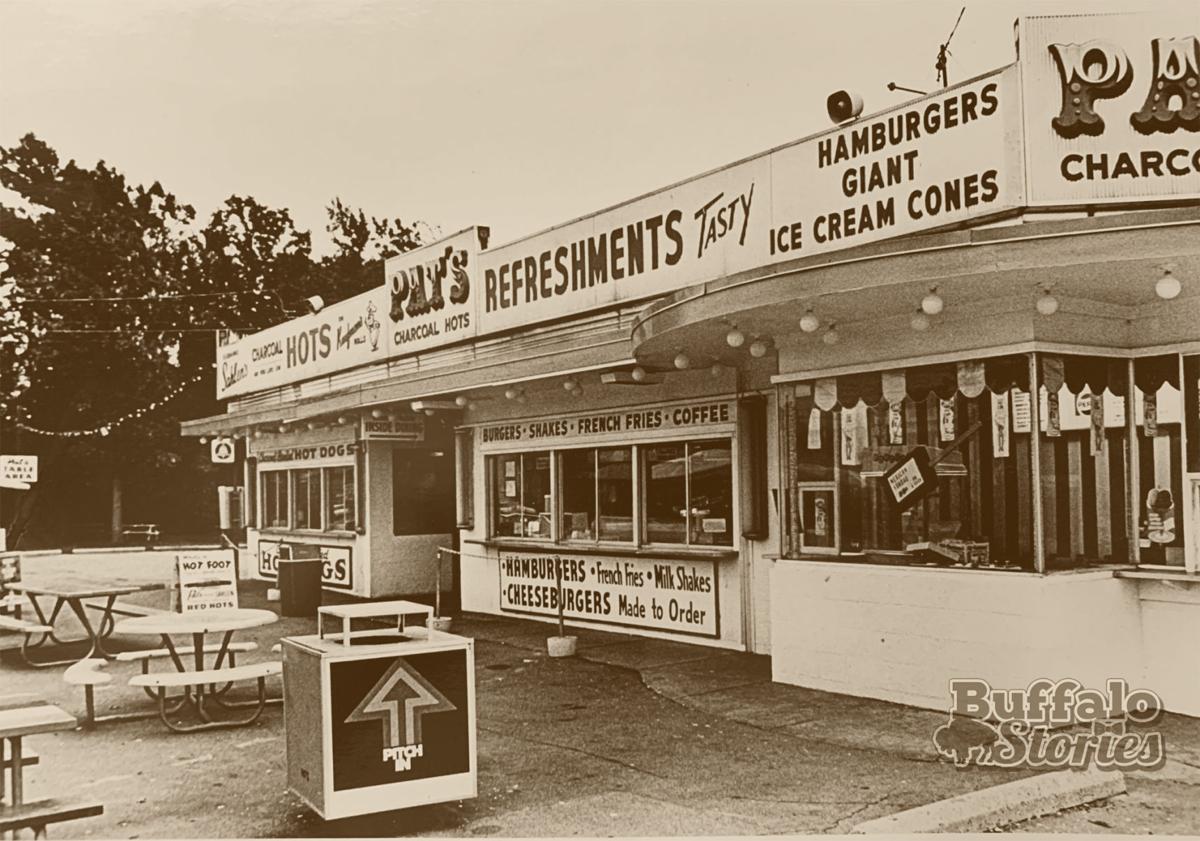 Of all the food shacks and drive-in restaurants that dotted Sheridan Drive and Niagara Falls Boulevard in the 1960s, none is more fondly remembered than Pat's – which stood where Walgreens now stands at the corner of Sheridan and Parker.
Hot dogs, hamburgers, super cold bottles of pop pulled right from the icy bath and "Whopper" Tastee-Freez ice cream cones were all on the menu at Pat's, and several generations of Tonawandans made the place a hangout, a first job or both.
Sheridan Drive was still a rural farm area when Pat's was among the first restaurants to open along the road.
After running a barber shop on Delaware Avenue in Kenmore, twin brothers Pascal "Pat" and Charles Scime opened the stand in 1941, seven years before Ted's was on the scene and more than a decade before places such as Henry's Hamburgers, Gleason's and New York State's first McDonald's (Niagara Falls Boulevard at Maple) showed up nearby.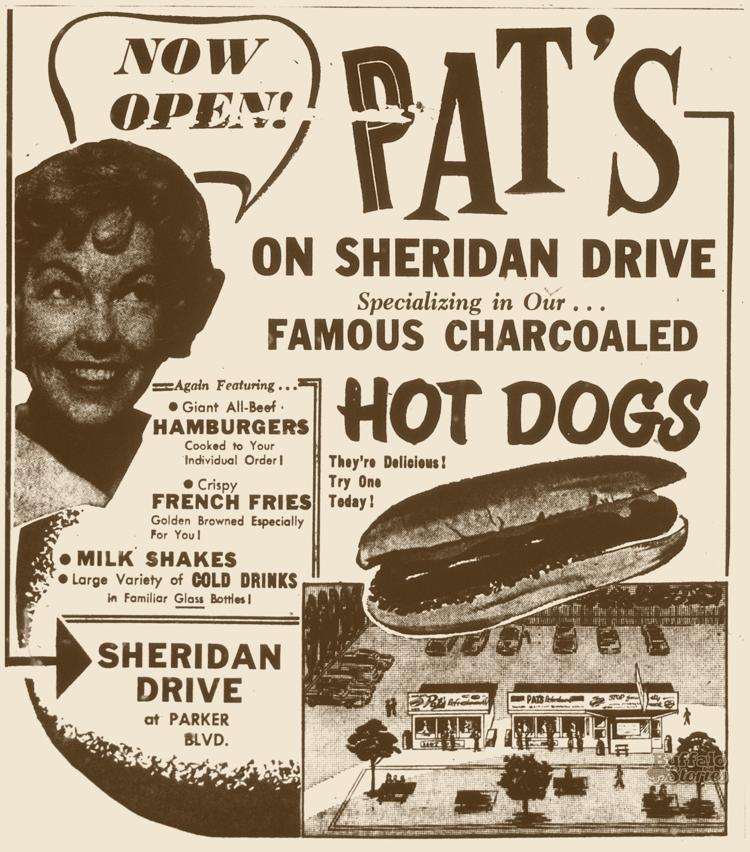 The Fried family took over Pat's in 1959. Sanford Fried branched out from Pat's to start the chain of Beefy's Restaurants across Western New York, most memorably as one of the original tenants at the Seneca Mall. He also owned Jimmy's Drive-In at Transit and Wehrle.
After the sale, the Scimes ran the Biggar custard stand at Camp and Lake Shore in Hamburg – but soon they were back in the Sheridan Drive hot dog game.
In 1962, the original Pat's owners bought out George's Ranch House, standing directly across Parker Boulevard from the business the brothers had started two decades earlier.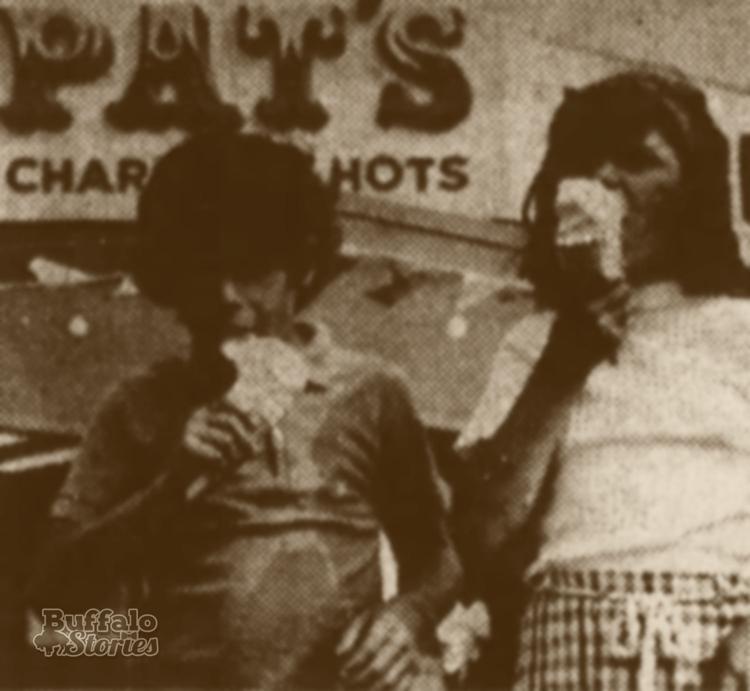 Both Scime's and Pat's suffered the same ultimate fate – replaced by national chain of fast food fish restaurants.
Scime's was gone by 1976 and an Arthur Treacher's Fish & Chips had sprung up at the address.
Pat's was torn down and replaced with a Long John Silver's (and later a Walgreens next door) in 1983.