As Buffalonians continue to hope about the future of the former AM&A's building on Main Street, a quick glance at the building's history might leave more questions than answers based on the intertwined story of two separate downtown department stores, founded independently by two brothers, operating across the street from one another until one store went out of business – and the other store moved into that store's building.
Brothers Robert Borthwick Adam and James Noble Adam were born into the family of a Presbyterian minister in Peebles, Scotland.
As an 11-year-old, Robert was sent to Edinburgh and began learning the retail trade. Several years after coming to the US at the age of 24, he made his way to Buffalo and in 1867 founded the store that would remain in his family and remain a Main Street stalwart for 128 years, Adam, Meldrum, and Anderson – AM&A's.
Younger brother James spent two years studying retail under his brother at AM&A's before starting his own store in New Haven, Connecticut. Chatting with his brother on a Buffalo visit in 1880, Robert said to James, "Why don't you come here to Buffalo and open a store? I'd just as soon have you as competition than anyone else!"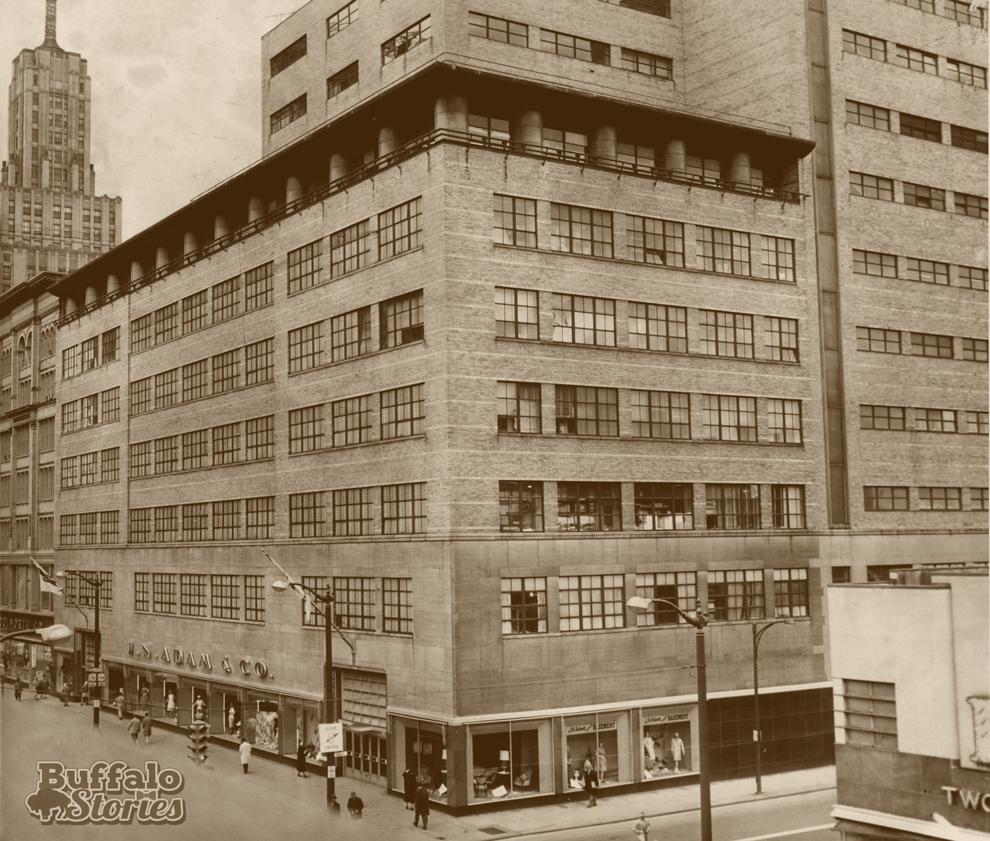 JN Adam's opened in 1881, across Main Street from AM&A's. James became more interested in politics than retailing. His name would remain on the front of the store he founded until 1960 – but he sold all interest in the store by the time he became Buffalo's mayor in 1905.
For about 90 years, the main AM&A's store was on Main Street in a spot where the Main Place Mall now stands. But when the corporate owners of JN Adam's pulled the plug on the store, Robert Adam III bought the property that had borne the name of his great-great uncle for 79 years, and moved AM&A's into the building.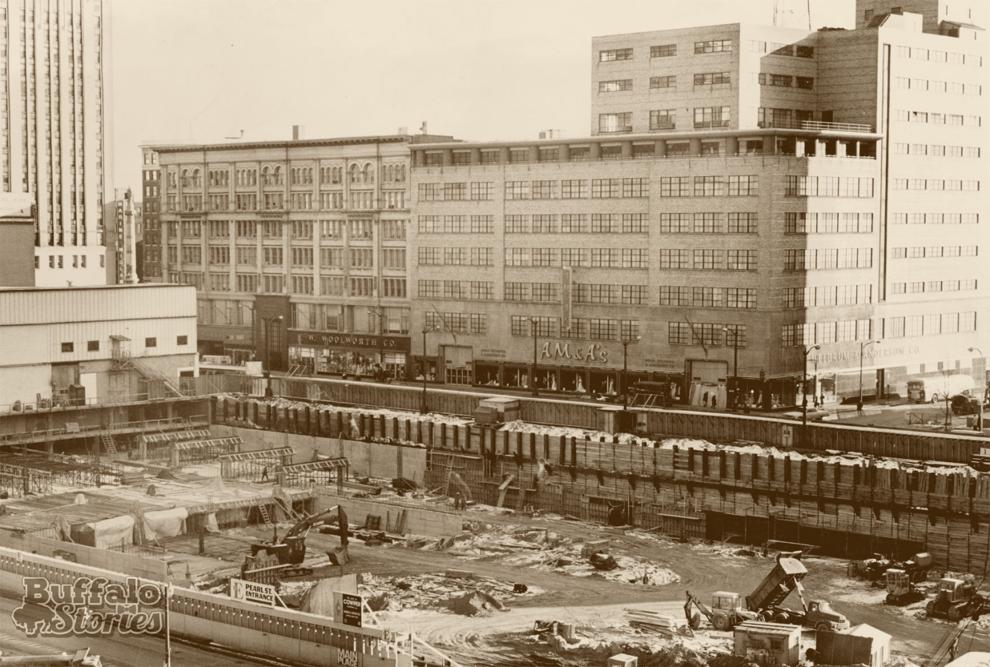 There was plenty of history in both places. The original AM&A's had Buffalo's first storewide electrical lights in 1892. The JN Adam building had Buffalo's first escalators and was among the first downtown buildings to be air-conditioned.
After the death of Robert Adam III in 1993, AM&A's was sold to Bon-Ton, and the downtown flagship store was closed in 1995, ending three generations worth and two stores worth of Buffalo retail history.