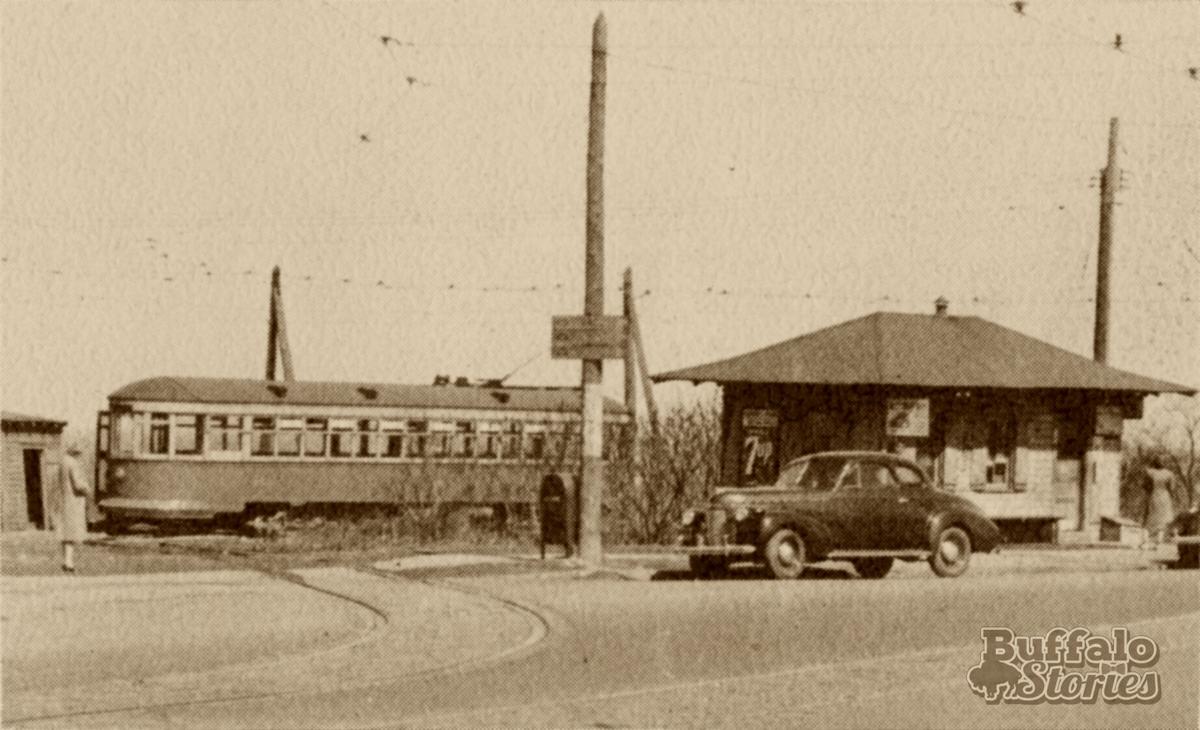 Buffalo's International Railway Corporation streetcars rode every inch of Main Street in the city, from where Main Street began at the DL&W Terminal along at the Buffalo Harbor out to the Amherst town line.
The Main Street trolleys would turn around in a loop on the north side of Main just before Bailey. Passengers could also catch streetcars bound for Williamsville at the loop as well as downtown bound cars, until the Buffalo-Williamsville line stopped operating in 1930.
In 1941, the IRC sold the property where the loop was located, and Buffalo's first shopping plaza – University Plaza – was built and opened on the spot, featuring an A&P grocery store, Endicott Johnson shoes, W.T. Grant's and Federal Meats.