As the Covid-19 pandemic continues, the small-scale reboot of the old World War I slogan, "Buffalo Will See It Through" continues to be seen posted around town.
Whether as a print from the Buffalo and Erie County Public Library or the Buffalo History Museum, or as a banner inspired by the original from Oxford Pennant, the notion continues to pop up in windows and on front doors.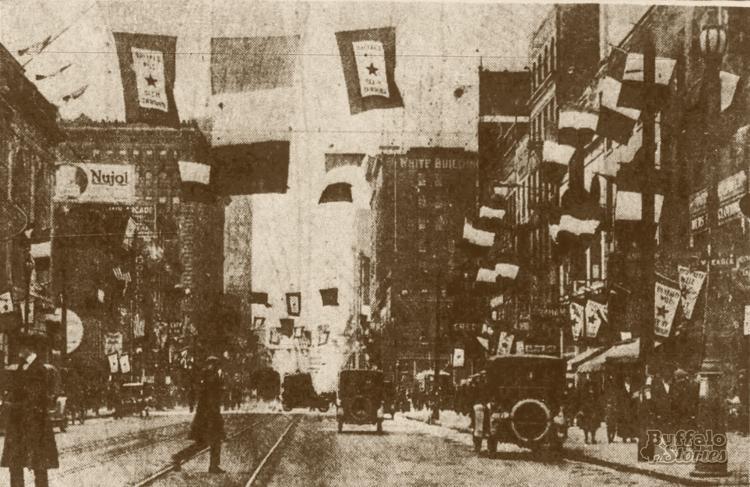 In April, 1919, Buffalo's fifth Victory Liberty Loan campaign, to help pay for the fighting in World War I, was kicked off with the slogan.
"You'll find it plastered high and low today in Buffalo," promised the Buffalo Enquirer. "On the front of every street car, on bill boards, in display windows, on telegraph and telephone poles—Buffalo's latest battle cry is shining."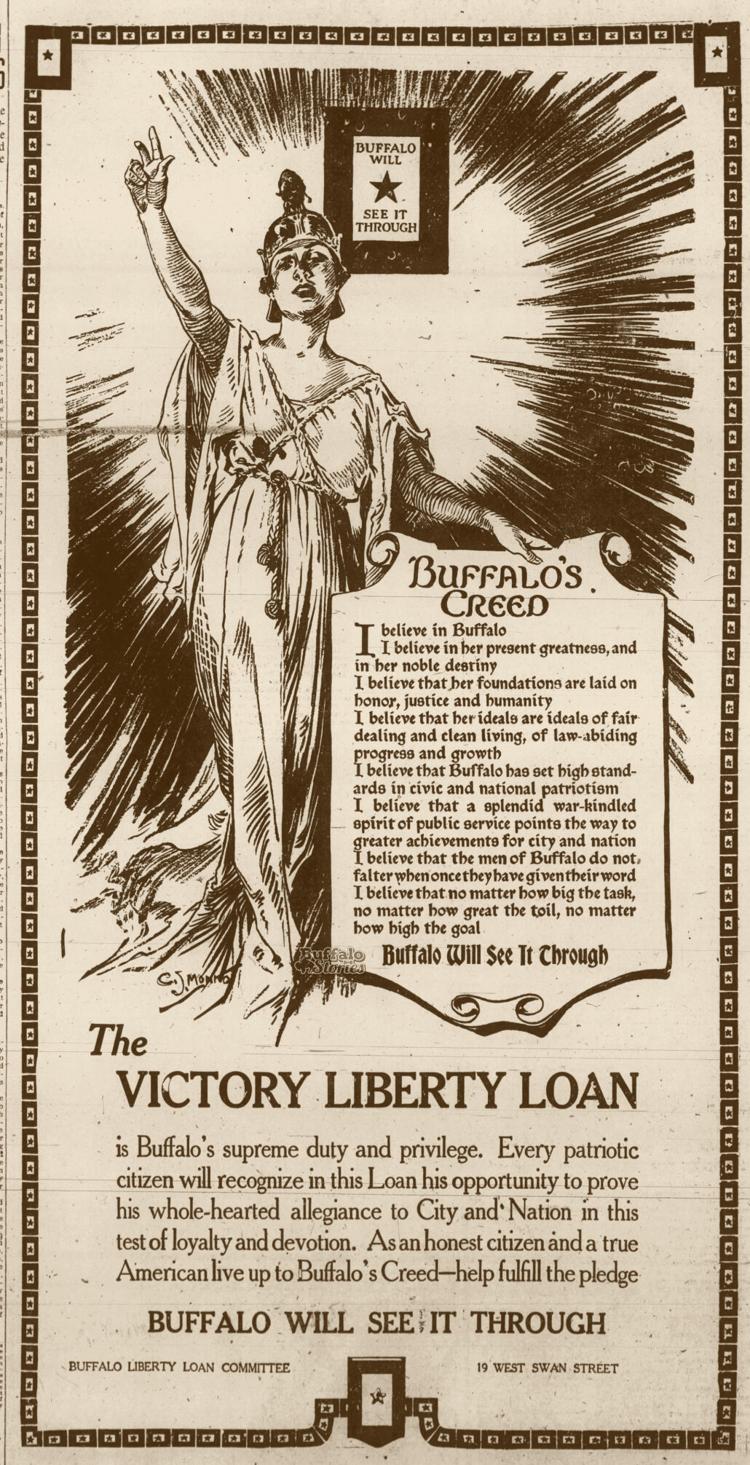 Hundreds of boys from Lafayette, Masten Park, Hutchinson and Technical High Schools spent the first day of the drive plastering the signs all over the city, as a part of what was being called "the largest wholesale advertising job Buffalo has ever undertaken."
A portion of Main Street was renamed "The Avenue of the Allies," and plastered with campaign banners, posters, patriotic bunting and American flags.
After a month of fundraising, Buffalo raised more than $57 million for the fifth Victory Liberty Loan campaign, which is about $890 million in 2020 dollars.