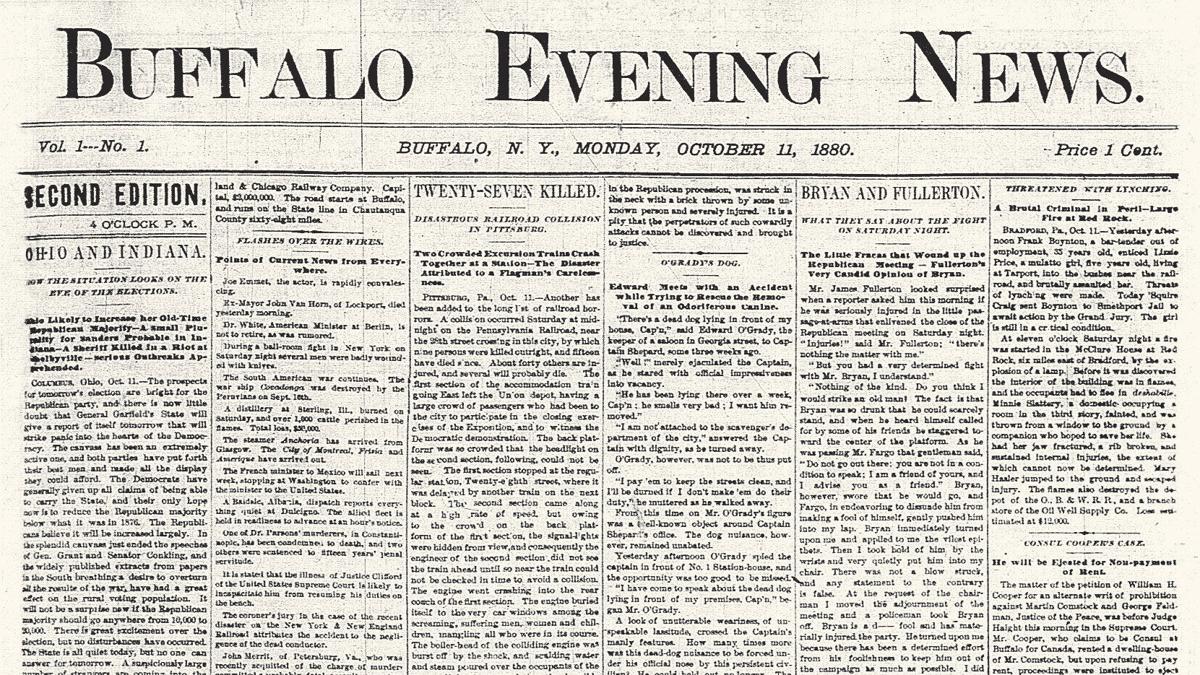 On this day in 1880, the very first edition of The Buffalo Evening News hit the press.
---
Anniversaries are a time for celebration, reflection and gratitude. Today, as we mark the 140th anniversary of The Buffalo News, we are excited about where we are, proud of what we've done and thankful for this community's support.
In introducing The News in 1880, founder Edward H. Butler wrote, "The Evening News will be all that industry and well-directed efforts can make it, and to such a paper we are confident the public will extend bountiful patronage." Put another way, if we do our job well, the community will support us.
That wisdom laid out the path to success, and it guides us today. Through changes in journalism, technology and society, The News has thrived. Out of an upstart daily "penny" newspaper in 1880 has grown a multiplatform news organization that now reaches 80% of our community each week in print and online.
Our employees, past and present, have built a world class newsroom, a high-tech manufacturing facility in the heart of downtown and a full-service sales organization that partners with hundreds of local businesses. We support our hometown not just through dogged journalism but also in our sponsorship of community efforts large and small. And we push for excellence in all we do, because Buffalonians expect nothing less.