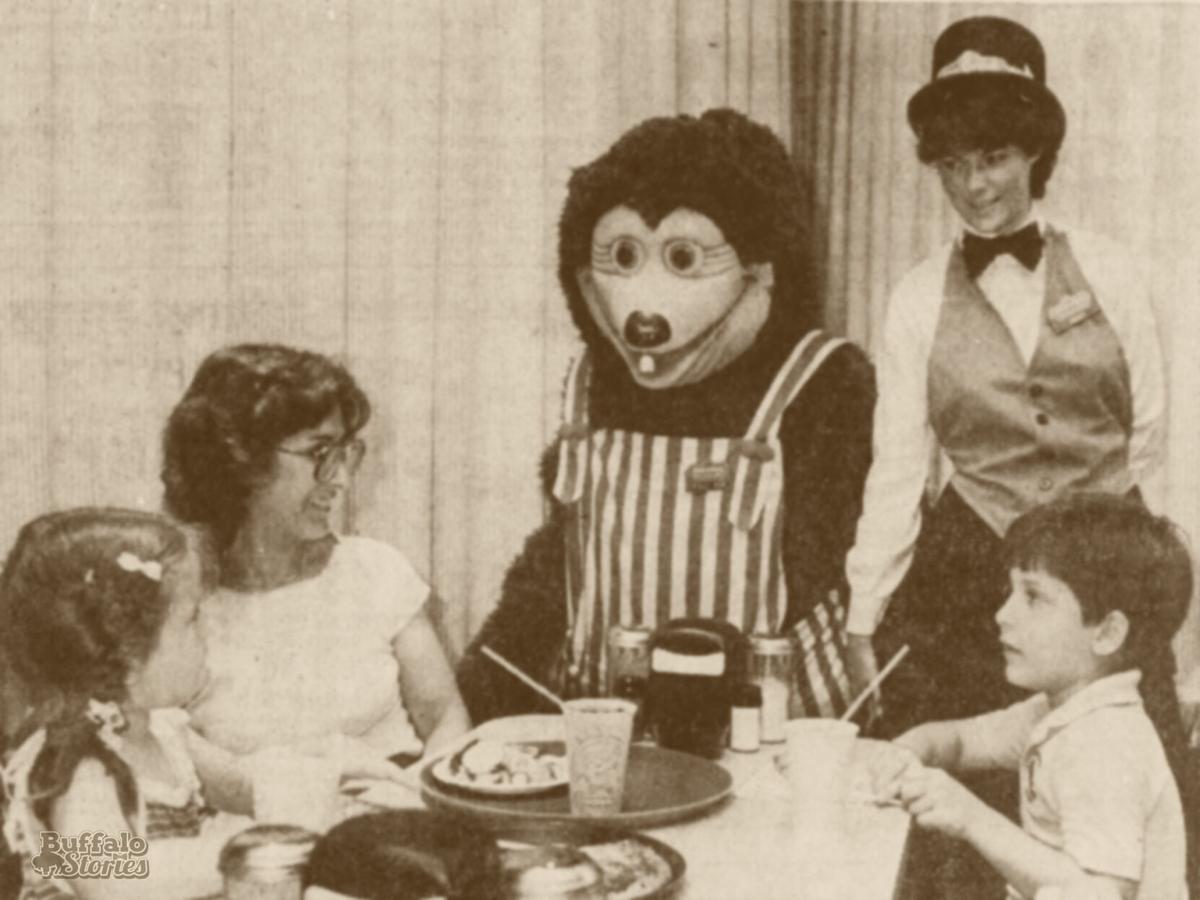 The guitar-strumming, "Happy Birthday"-singing, pizza-eating rodent was actually pushed out of the market in 1985. An arcade-themed restaurant with a similar concept called Showbiz Pizza Place had a stranglehold on the kindergarten set here, with locations on Ridge Road in West Seneca and Niagara Falls Boulevard in Amherst opening in 1983.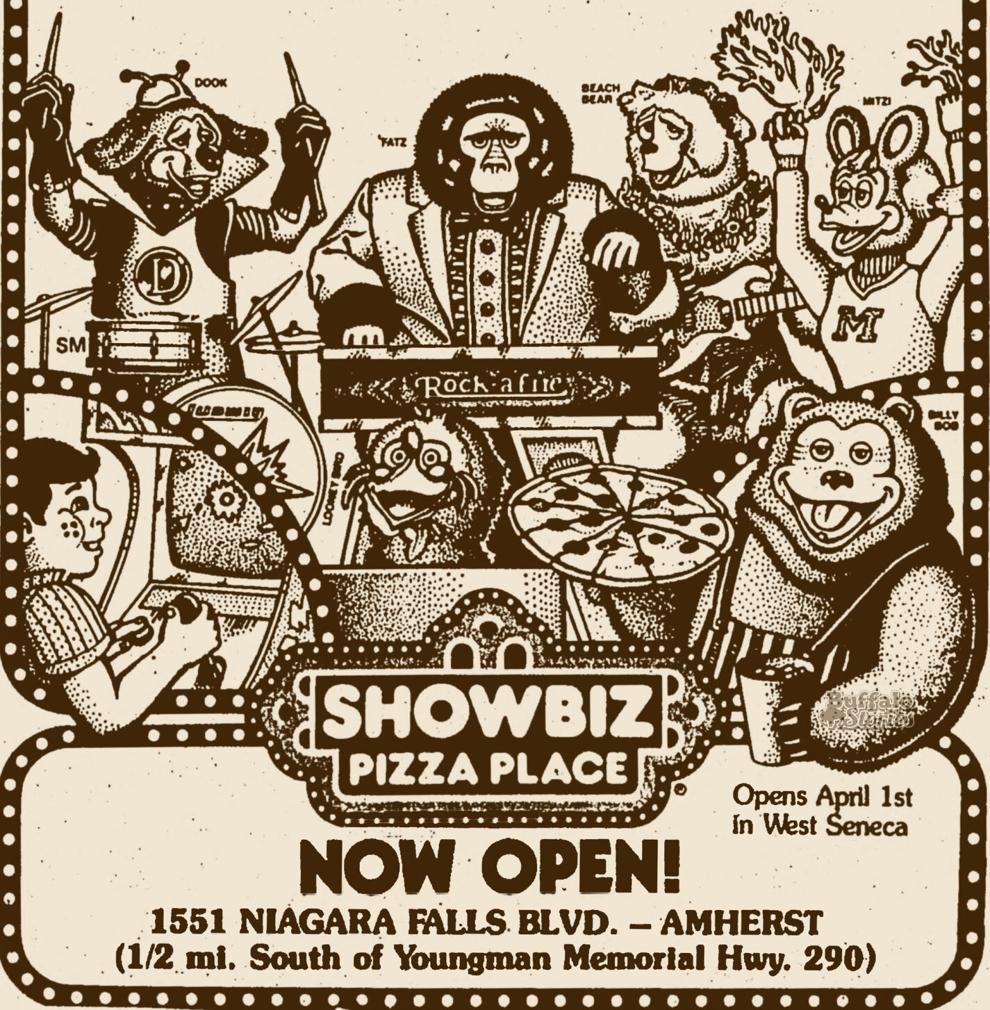 "Showbiz Pizza Place is not your average pizza parlour," reported the Tonawanda News in 1985.
"In addition to a variety of foods and video games, they have life-size puppets that talk, sing, and move their hands and roll their eyes."
The Rock-afire-Explosion was the Showbiz house band, often playing Beatles medleys and, of course, frequent "Happy Birthday" song renditions. Billy Bob was the band leader, along with Mitzi, Beach Bear, Dook, Rolfe and Fats — the gorilla drummer.
In 1988, Showbiz went belly up locally, but Major Magic's All Star Pizza Revue opened in the same locations.

Just like Chuck E. Cheese's and Showbiz Pizza, the animatronic display was the hallmark of Major Magic's.
Major Magic and the All Star Revue starred Major Magic, Marcello, Ludwig Von Drum, Nick O'Lodeon, Yoko Oboe and Burly Hives the Honey Bear Holler Bear, among others.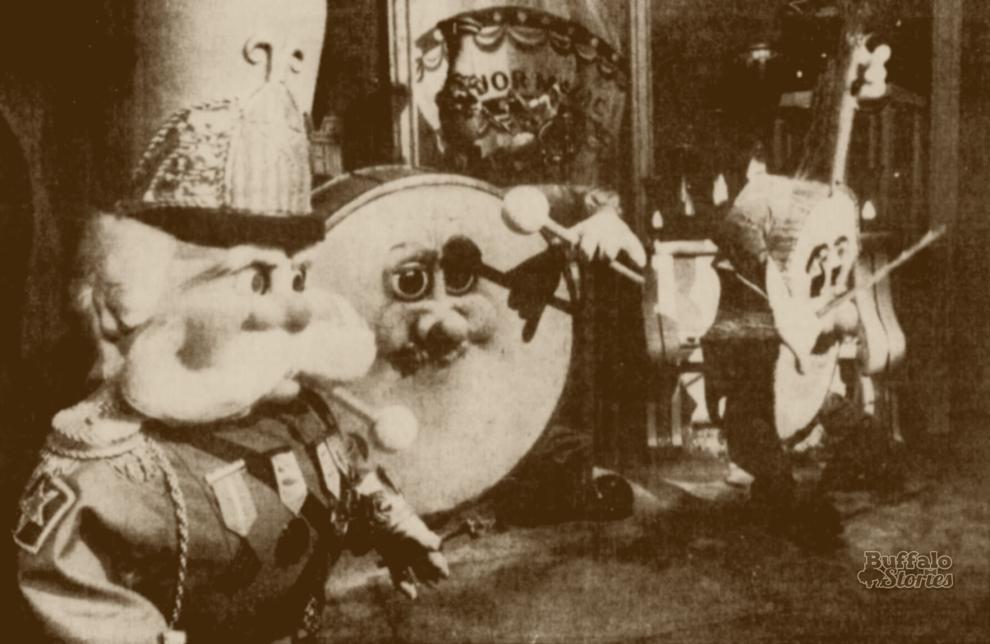 After $1.5 million in renovations in 1992, by the mid-1990s Major Magic's had closed. A Sears Hardware store opened in the Ridge Road location in 1997.
Eight years after leaving the Thruway Mall location, Chuck E. Cheese's returned to Western New York.
A storefront that was once home to Loblaws and Super Duper in the Sheridan-Harlem Plaza had been the home of Chuck E. Cheese's since 1993 before closing permanently after a temporary Covid-related closure. The location opened in Blasdell in 2000.