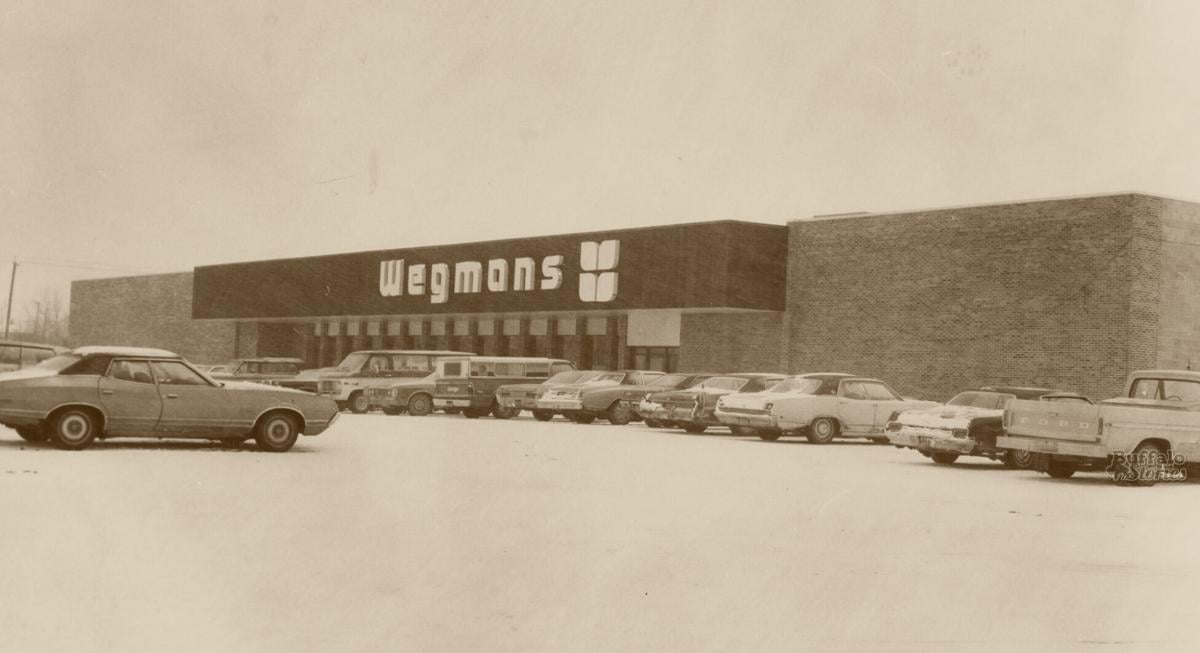 While just about every Buffalonian knows that Wegmans is headquartered an hour down the Thruway in Rochester, it's been a part of our Buffalo experience for so long and has become so entrenched as the benchmark by which our grocery shopping experiences are judged, that we can fairly claim Wegmans as a Buffalo institution.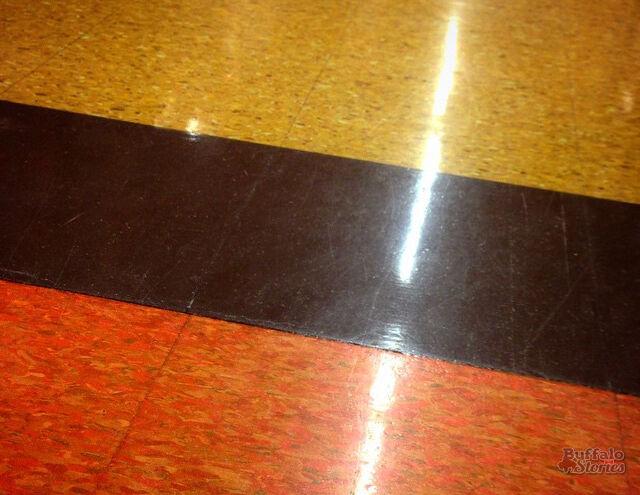 The Wegmans experience has evolved since the first store opened in our end of Western New York on Dick Road in January 1977 – only days before the Blizzard struck.
By the end of the year, locations opened on Alberta Drive and Orchard Park Road "across from the Seneca Mall," making three Buffalo-area locations.
Today's Wegmans fan might look for variety and quality in areas like the bakery, prepared meals and the Mediterranean Bar, but those first stores had embraced the Wegmans concept that was promoted through the 1970s as "the mall in a store."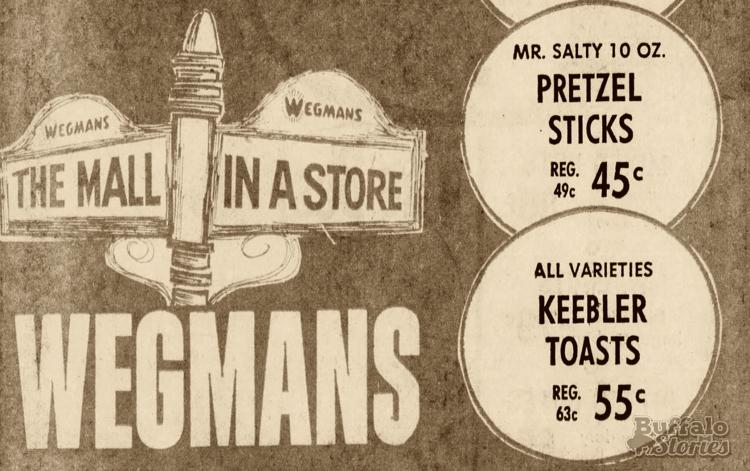 Buffalo newspaper readers of the late '70s would have been just as likely to come across ads for Wegmans "Fashion Fabrics" department as they would for groceries.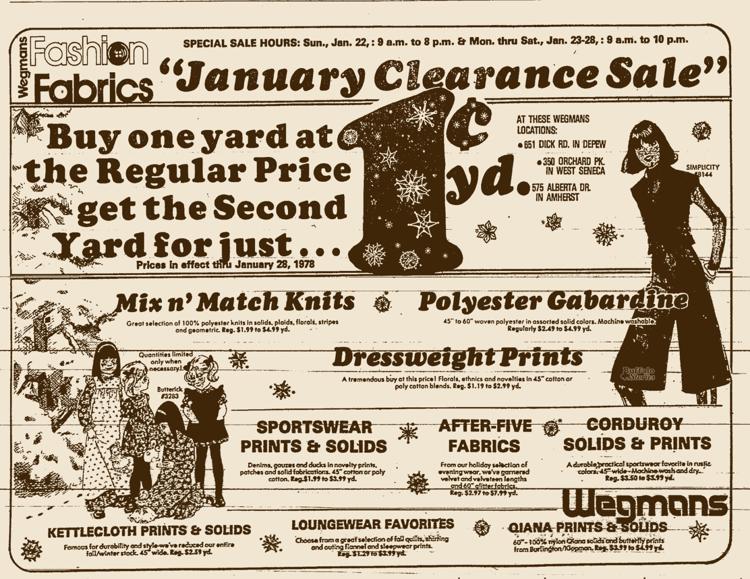 And in sharp contrast to the distinctive high-end touches that make a trip to Wegmans an adventure for modern shopper, 40 years ago, as a new kid on the scene trying to butt heads with the likes of Tops, Super Duper, and Bells – Wegmans' biggest draw was basic in a town that has traditionally been among the nation's top coupon redeemers. The chain opened its doors offering deep discounts with double coupons.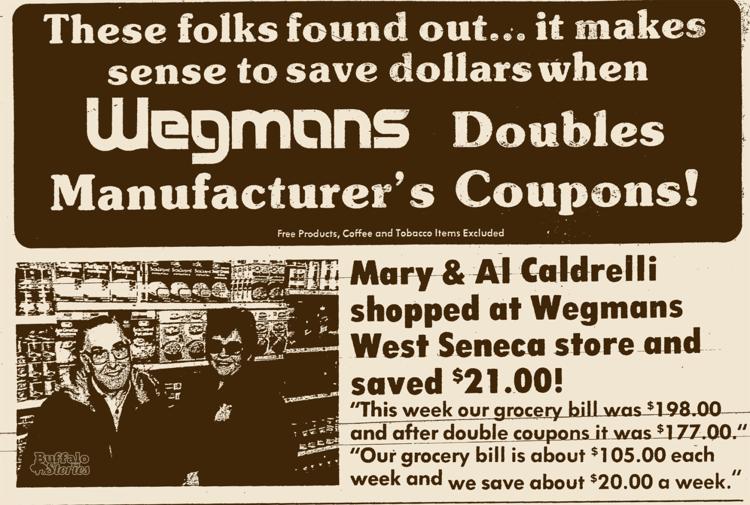 Wegmans dropped double coupons after a couple of years, but rejoined the fray in the mid-'90s when Quality Markets and Jubilee Foods began promoting double coupons as they entered the local market market replacing Bells and Super Duper.
Two Buffalo stores were added in the 1980s, Sheridan Drive in 1985 and McKinley Parkway in 1988. Another four stores opened in the 1990s, including the only location in the City of Buffalo – on Amherst Street, in 1997.