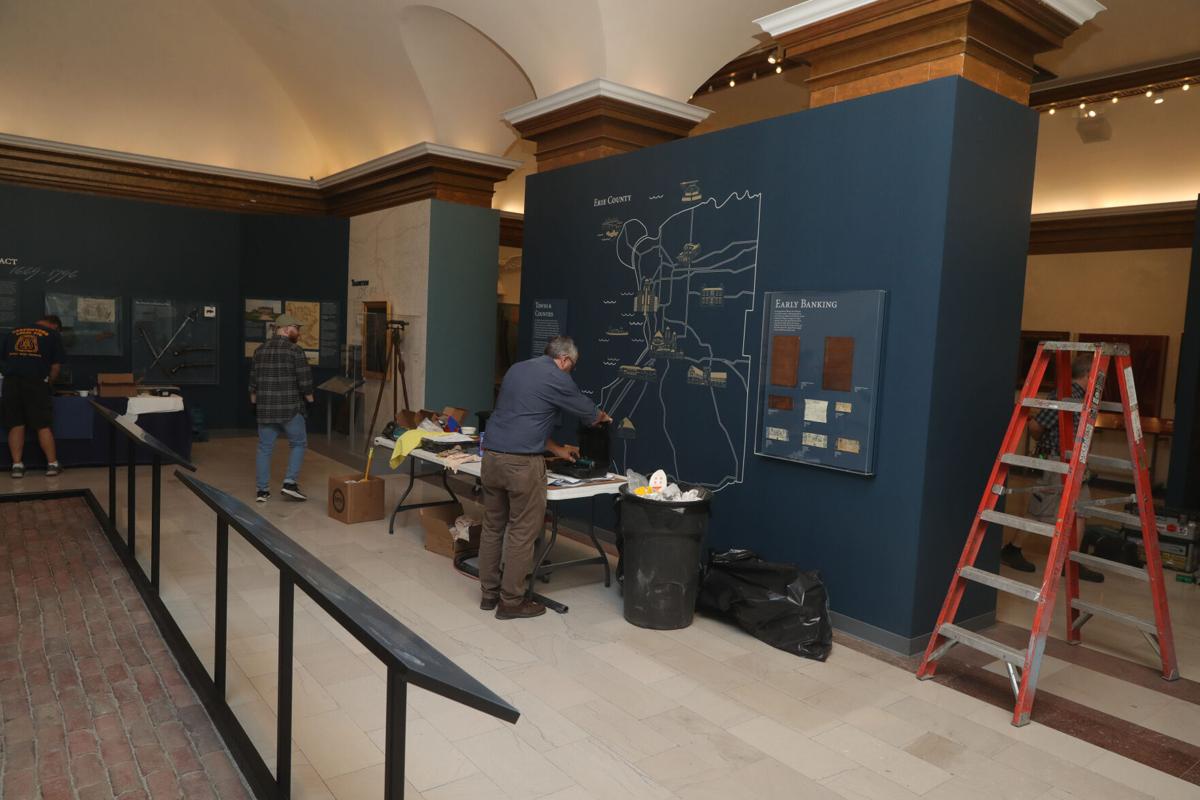 If you're wondering what a mastodon bone could possibly have to do with Tesla, Flying Bison Pilsner and augmented reality, you just might be at "Continuum: A History of Erie County."
The new exhibit at the Buffalo History Museum, which opened Thursday night, has its roots and purpose in the bicentennial of Erie County.
Anthony Greco, the history museum's director of exhibits and interpretive planning, said the aim of the exhibit includes capturing the county's 200-year history.
Along the way, the project overhauled museum gallery space that hadn't been redone since 1994.
By the numbers, Greco offered these for the new exhibit: the display spans 3,400 square feet and includes around 200 pieces out of the around 100,000 items that the museum's collection contains.
"You deal with a very complicated subject in a small area," Greco said of the new exhibit. "We wanted to pull out the ones that would wow people." 
Visitors might have their glance caught by a bone from a mastodon, or a lighthouse lens, known as a Lewis lamp. And they'll see the weapon that killed President William McKinley.
Some of the exhibit's more modern offerings include a Tesla roof panel and a Flying Bison Pilsner.
"The major story is just to tell the history of Erie County," Greco said. He said the goal was to have that story told as "one comprehensive display." 
But don't go to it expecting this take on 200 years for Erie County to be stiff and predictable.
"History didn't begin here in 1821," said Greco, adding, "We're trying to capture things in the moment."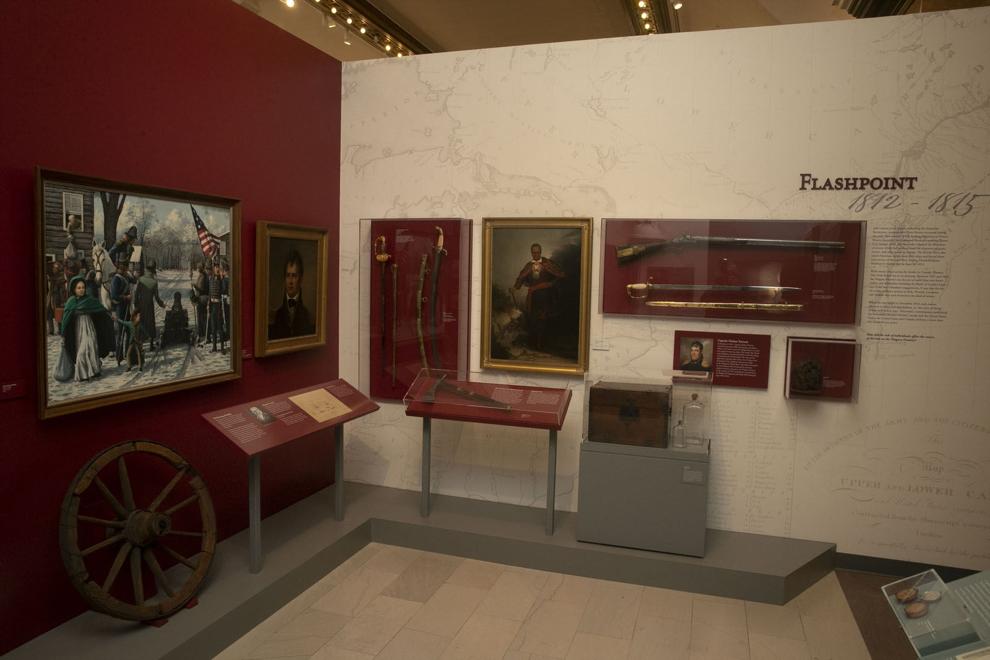 "Continuum" also has some things you might not expect in a historical setting, such as augmented reality.
"Its similar to virtual reality but slightly different," Greco said. "What we wanted to do is be on the cutting edge of this."
People attending the exhibit can look for icons and use their phones or tablets to play videos that more fully tell the story.
A hands-on archeological dig for children will also eventually be part of the experience. The dig site portion is not open yet, Greco said, but children will be able to dig with their hands to find items such as an animal bone or a coin.
"It's a fun, engaging way to use that space," Greco said.
"History is not just in a book," he said. "It's all around you."