If you're a Buffalonian elsewhere in the country, you know it's not always easy to get a taste of home.
Hot dog, chip dip and beer brands might be hard to come by someplace else, and the way Buffalo makes a pizza, chicken wing or a roast beef sandwich generally can't be matched elsewhere. But then there's that category of Buffalo food that just isn't available in any way, shape or form outside of the 716.
Sponge candy and loganberry come to mind, but so, too,  does the pastry heart.
It might not be one of the top-tier Buffalo-only foods, but don't tell that to someone who hasn't enjoyed the flaky, buttery sweet since they were last in town.
In 2017, the owner of Eileen's Centerview Bakery in West Seneca told The News that the shop is a regular stop for ex-pat Buffalonians.
"We have out-of-towners who come in all the time to buy pastry hearts before they head back home," said Carol Frick.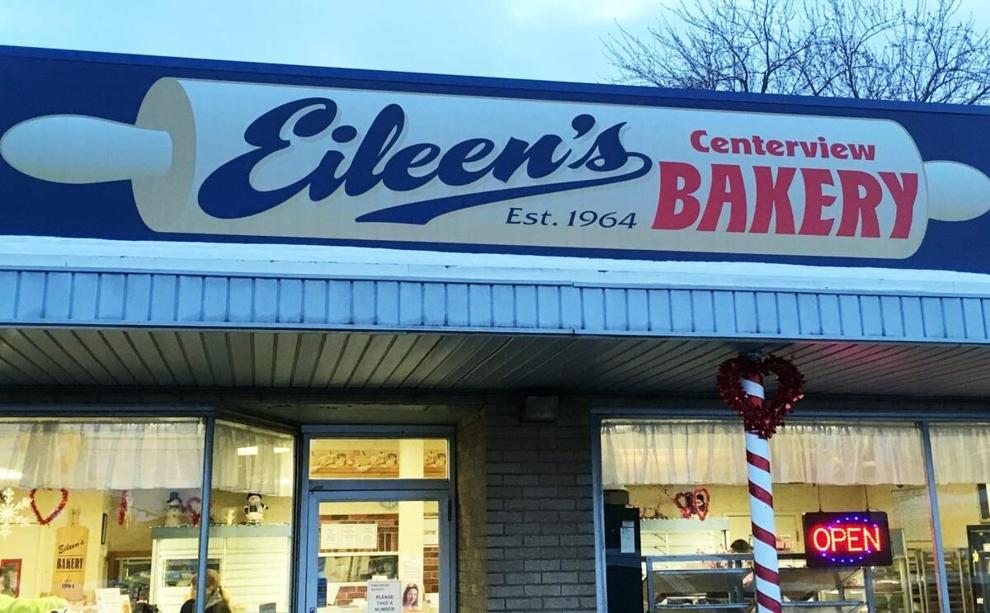 The earliest mention of a pastry heart is found in a December 1884 edition of the Amherst Bee, where editors thank the folks at Buehl Brothers on Broadway in Buffalo for the "mammoth" frosted pastry heart.

Edward and Robert Buehl ran a series of wholesale and retail grocery and provision stores around Buffalo's East Side. It seems likely that they would have bought fresh baked goods from the same contingent of East Side German bakers who made the uniquely Buffalo kimmelweck hard roll popular around the city during the same time period.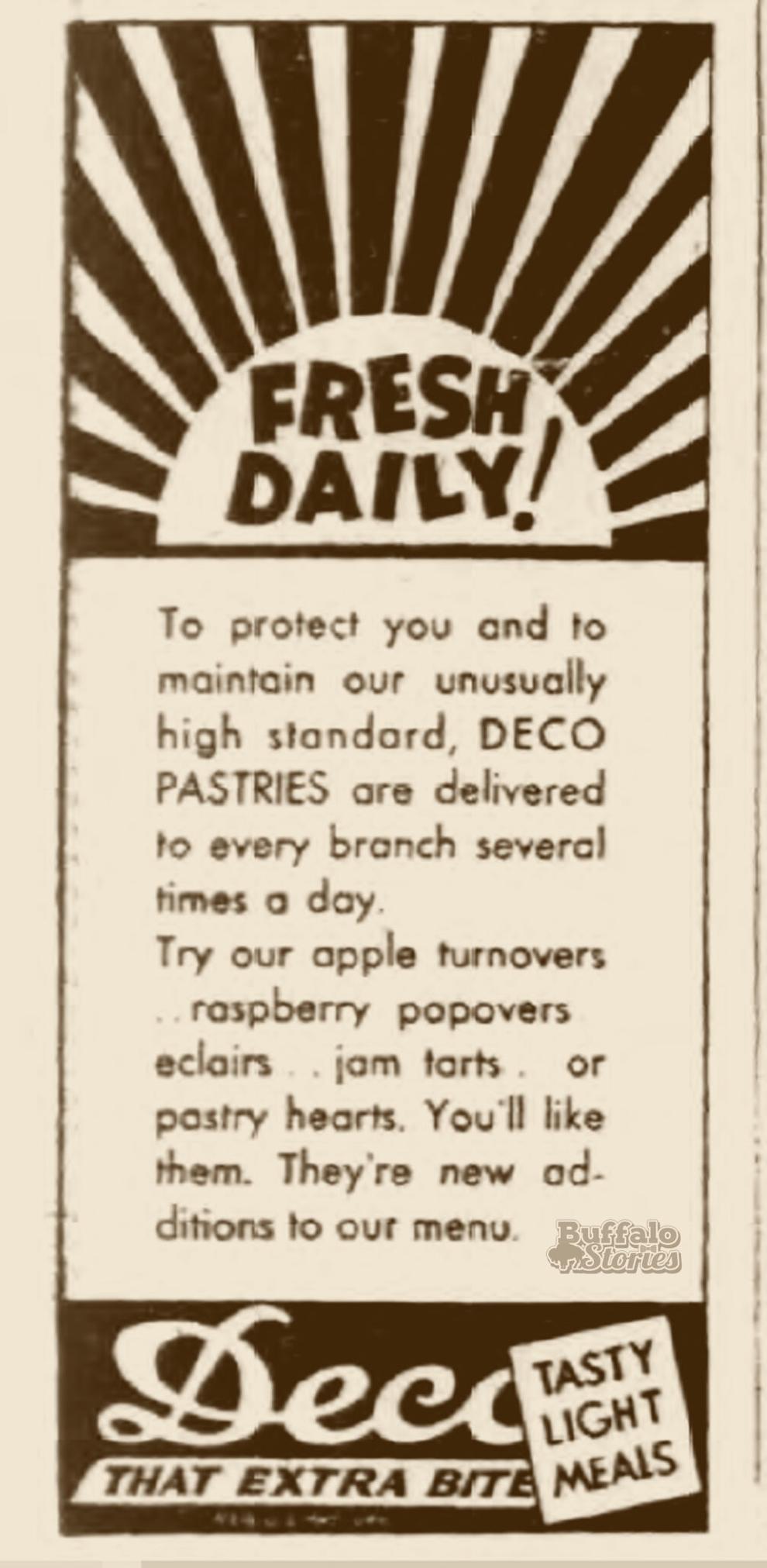 By the 1920s, the pastry hearts were being sold by the dozen in downtown department stores like JN Adam and at restaurants like Deco – which eventually had more than two dozen locations around the city.
In the 1950s and 1960s, the pastry heart was a staple in Buffalo-area grocery store ads. Sattler's grocery store sold pastry hearts made by the beloved "jolly little baker" at Kaufman's Bakery.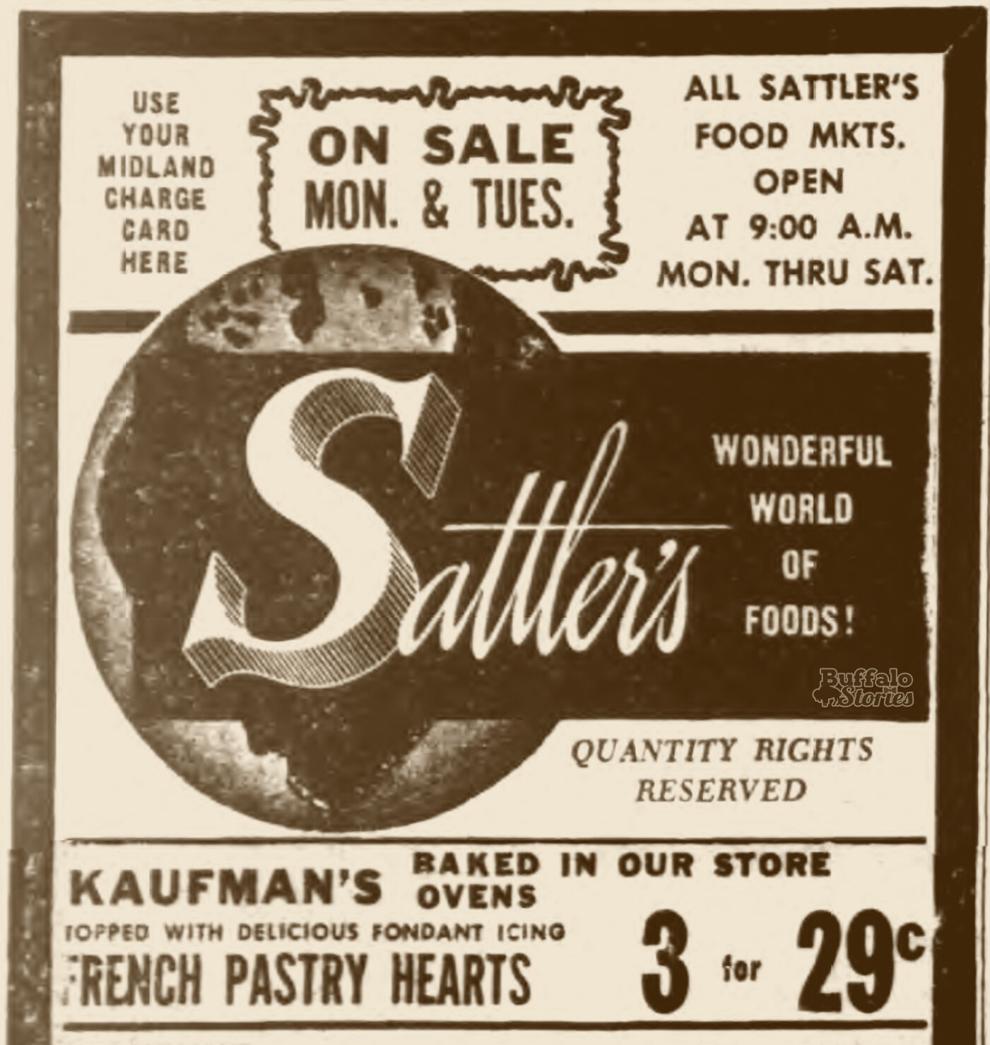 But is the pastry heart a product unique to Buffalo?
Looking as far back as 1871 in a search of the Rochester Democrat and Chronicle, the first mention of a pastry heart comes up in 1978, when Buffalo-managed Acme grocery stores advertised Buffalo-made Burczynski Bakery pastry hearts in a weekly ad.
It's time the giant, heavily frosted baked good takes its place among the great delicacies one can only find in Buffalo.
Steve Cichon writes about Buffalo's pop culture history for BN Chronicles, has written six books, and teaches English at Bishop Timon - St. Jude High School.