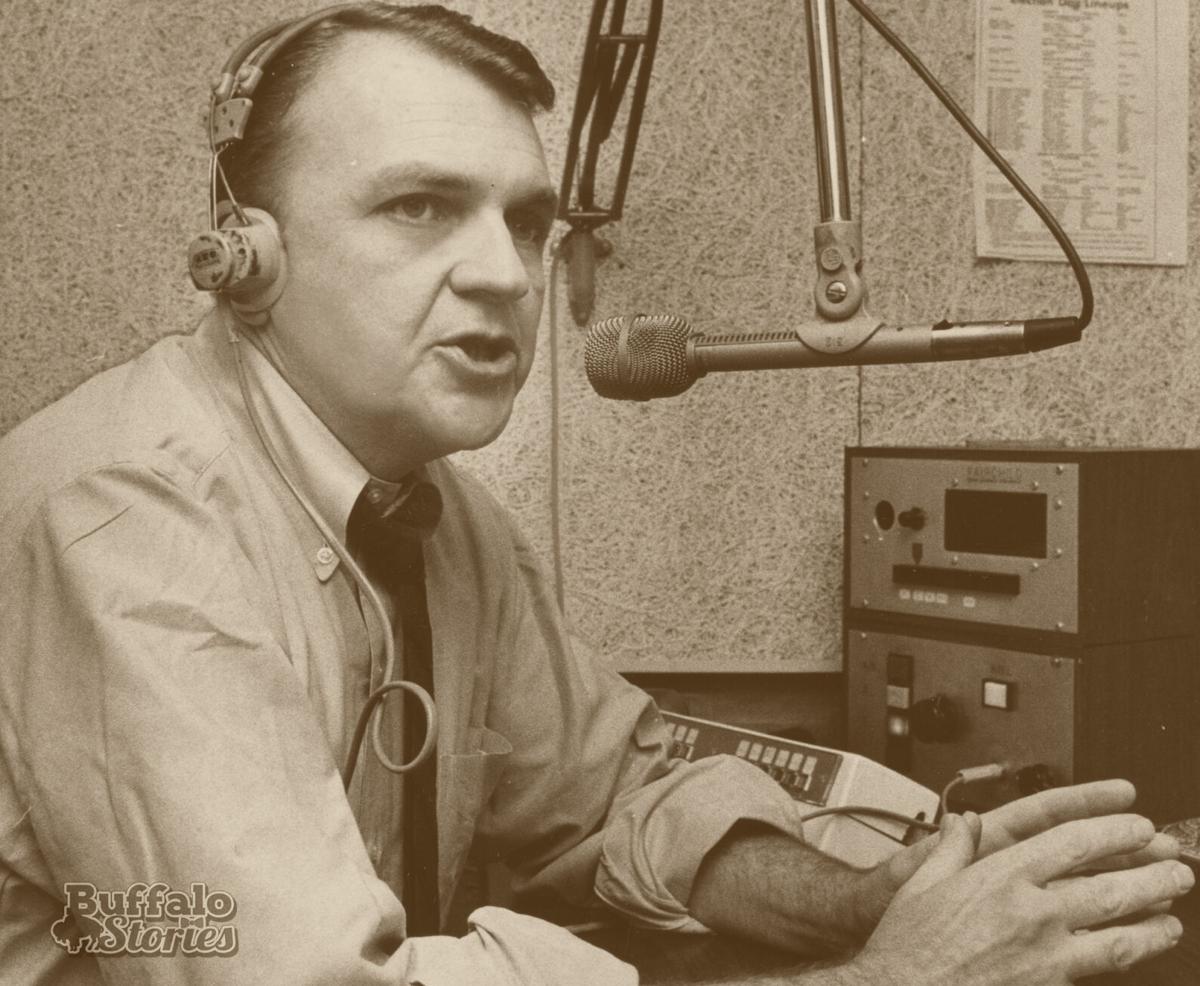 "I try to skewer with grace. I love being called a curmudgeon."
John Otto may have been Buffalo's greatest curmudgeon. He was scholarly and erudite, but had a playful silly streak that kept listeners glued to his "conference call of all interested parties" for nearly 40 years.
He spent the 50s and early 60s doing just about everything imaginable on-air – and doing it superbly, first on WBNY and then on WGR, both radio and TV.
He was a classical music host, radio news anchor and TV weatherman – but he seemed best in his element once he began hosting talk shows, specifically WGR Radio's "Expression," a nightly moonlit program that invited "listeners to telephone spontaneous, unrehearsed opinions" starting in 1962.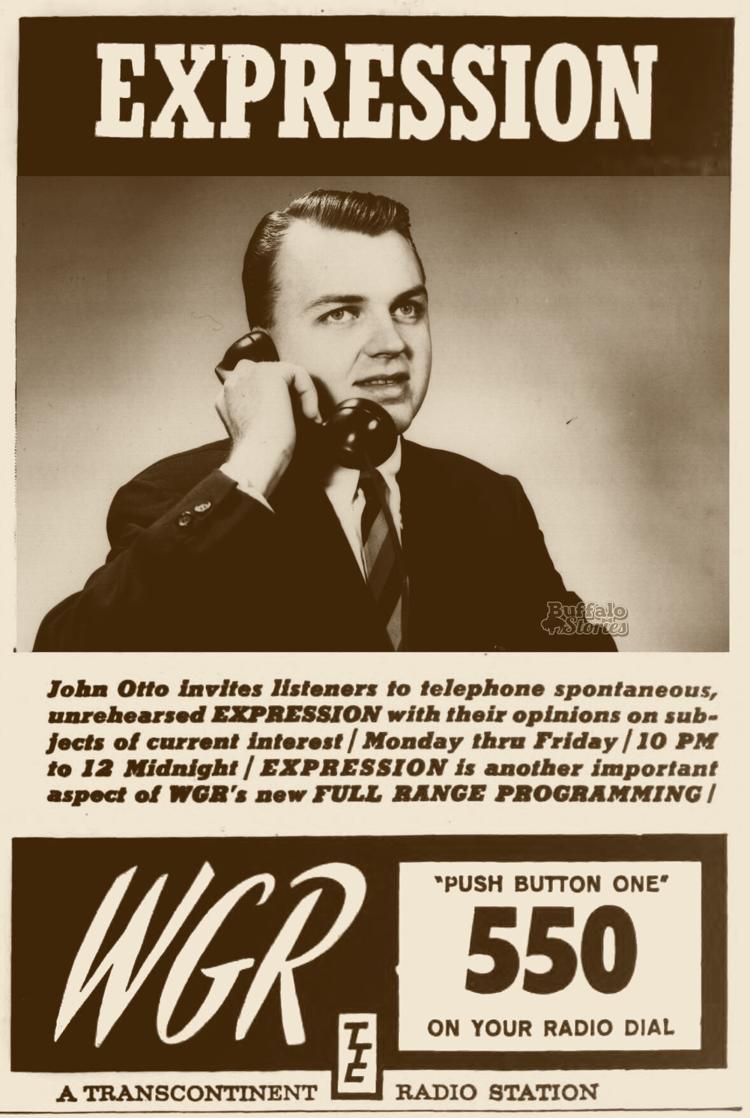 Such would be Otto's gig, more or less, for the next 37 years.
"He's a good show with his deep, pulpit-shaped voice because his unshakeable confidence forces you take sides," wrote News radio critic Hal Crowther in 1973. "If you agree with him, it's 'Give 'em hell, John,' but if you're against him you're often sorry that there are six or seven miles of night between your fingers and his windpipe."
"Dracula and I have a lot in common," Otto told News reporter Mary Ann Lauricella in 1981. "Daylight rather frightens us back into our caves. My metabolism is so attuned to nighttime hours that I'm more comfortable at night, when a velvet cloak is wrapped around the world."
"He takes delight in practicing conversation as an art," wrote Lauricella. "He uses a metaphor here, a simile there, perhaps a humorous play on words and weaves them into bright, conversational tapestries."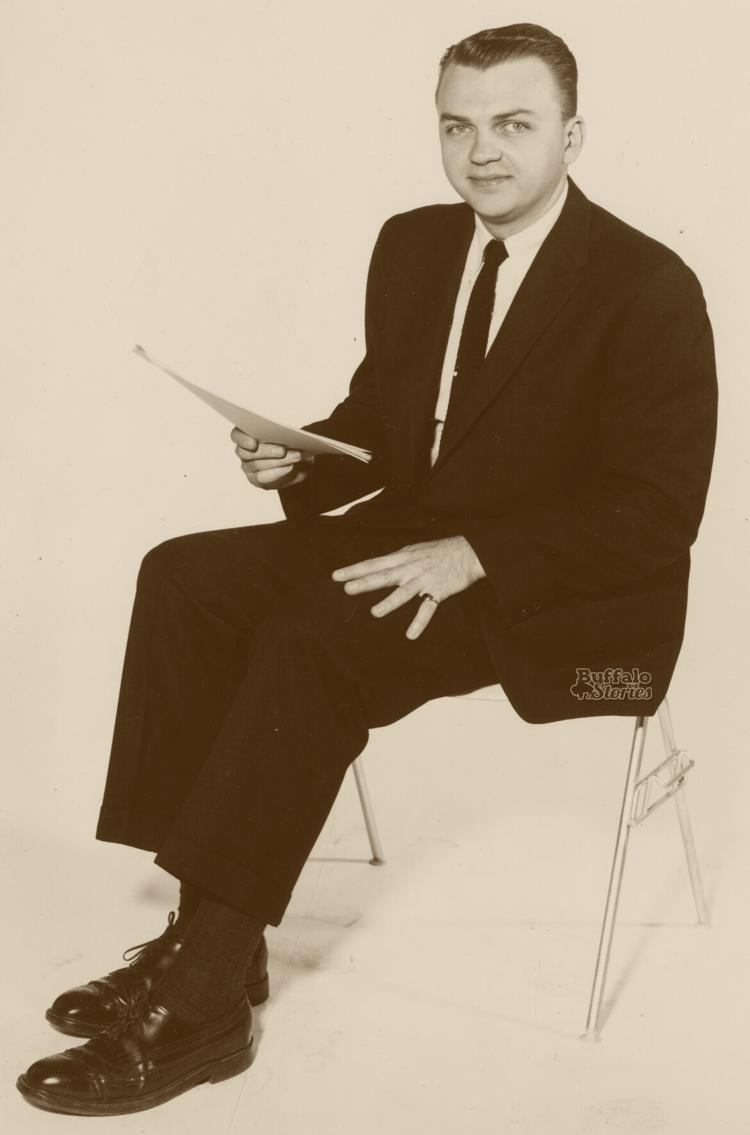 But Otto preferred self-depreciation to plaudits.
"I'm certainly not modern in anything – from the way I dress to the way I think," said Otto in 1978, when he was still dressing in "outdated narrow ties and straight-legged pants."
"Weekends, I tend to fall out in customary corduroy slacks and white socks. I even let myself go a day without shaving. It's a very exciting life I lead," Buffalo's congenial co-communicator told News reporter Jane Kwiatkowski in 1986.
His biggest vice, Otto confided nightly to his listeners, was his "regular investment of fortunes at Hamburg or Batavia." Otto loved the horses, and would announce the winners from the local tracks on his show.
"We have the first three from Batavia Downs," he'd say, often with commentary on the horse's name, but sometimes with the hint of disdain in his voice.
"It's the rental of a horse for two minutes to run across the finish line first, and they seldom do," Otto said of his horsing around.
Catching him in a moment of serious self-reflection, it was clear Otto had loftier goals for his nightly meeting of the minds.
"If it works right, it raises the level of community thought and sets people to thinking with some added knowledge they didn't have before," he said.
"We want to occupy and engage thoughts and to allow the opportunity for people to have access to a forum they are otherwise denied," Otto said. "Some people call in who are just passing through and want to say 'hi' to the world – to let others know they are alive – a fact sometimes overlooked by the rest of the world."
Not every caller "wants to unburden himself on the big hot-line issues like Vietnam, Watergate, crime in the streets, drugs and the rest." Otto's often hardboiled entrenchment on those issues easily and often made way for the kind of calls an overnight program attracts.
"We get a lot of older people, lonely people. What they need are some voices in the night. And they have other things on their minds besides the headlines," Otto said.
"One thing I've learned on this show is that many of them have an abiding fascination for marvels. Anything about the supernatural, ESP, UFOs and experience that can't be explained – that will get them talking like nothing else."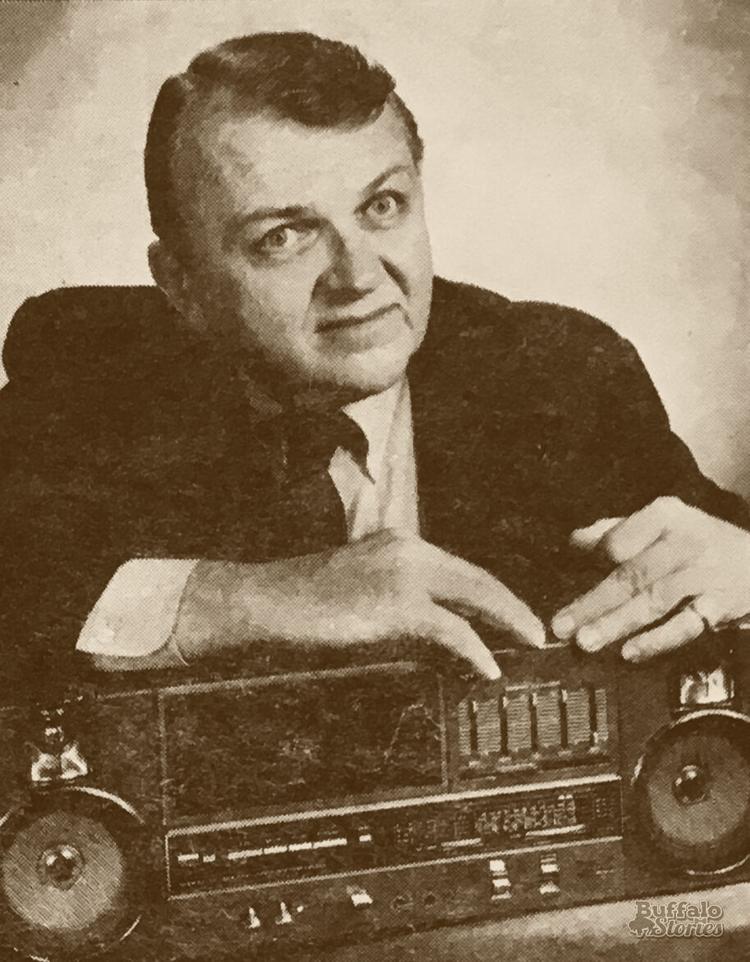 For decades, Otto was ol' trusty – the iron horse of radio. Starting in 1955, through his first 30 years in broadcasting, he never missed a day of work – not once called in sick.
However, he landed in the hospital in 1985 with pneumonia.
"Forty years of smoking," he said.
The streak was broken and over the next decade and a half, sickness in breathing would slowly take Otto's life – right before his listenership's ears.
Eventually, very labored breathing made it difficult for him to get around, and he spent his final year "on the radio, on the telephone" broadcasting from his home. Even in his final days, "John, John, your operator on" didn't miss a broadcast. He signed off with his signature "I'll be with you" on a Friday, went to the hospital on Saturday, and died early Monday. He was 70 when he died in 1999.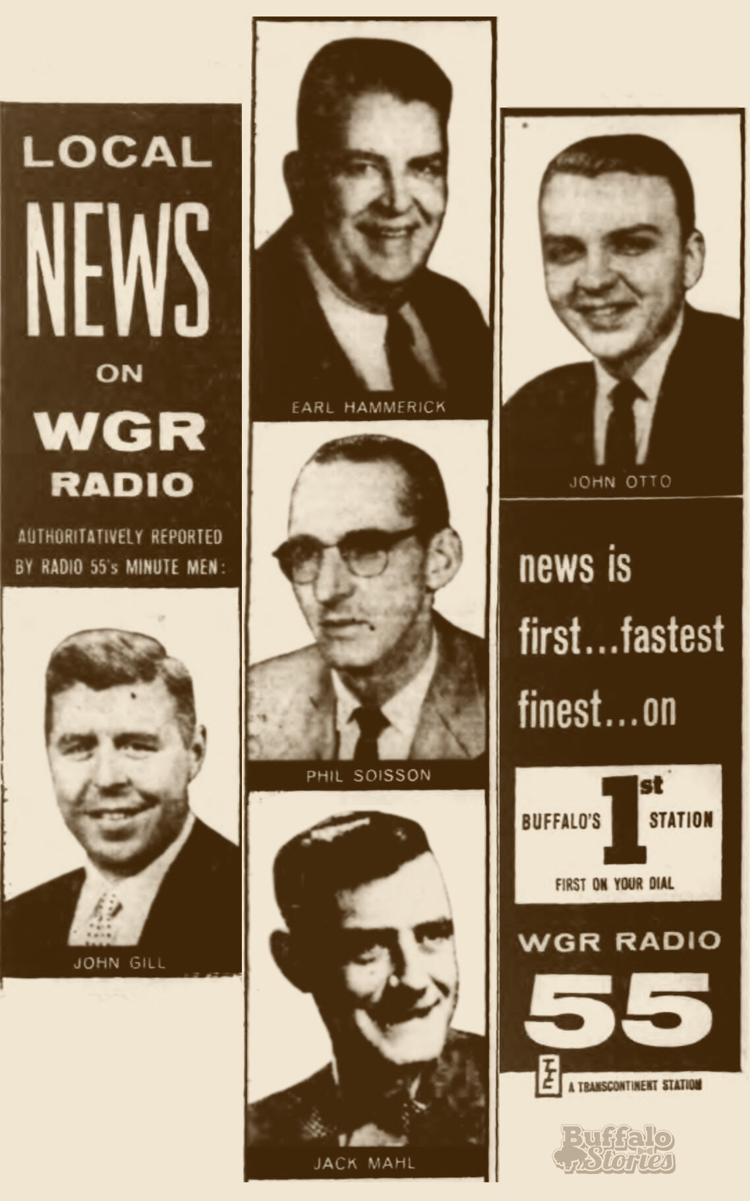 Be the first to know
Get local news delivered to your inbox!