This souvenir of Buffalo and Niagara Falls, sold at the stationery and book stores of Buffalo's Otto Ulbrich Co., offered 18 views of Western New York in a connected, accordioned pile of standard-sized images known as a postcard folder.
The cover of the folder shows a rendering of the New York Central Railroad terminal.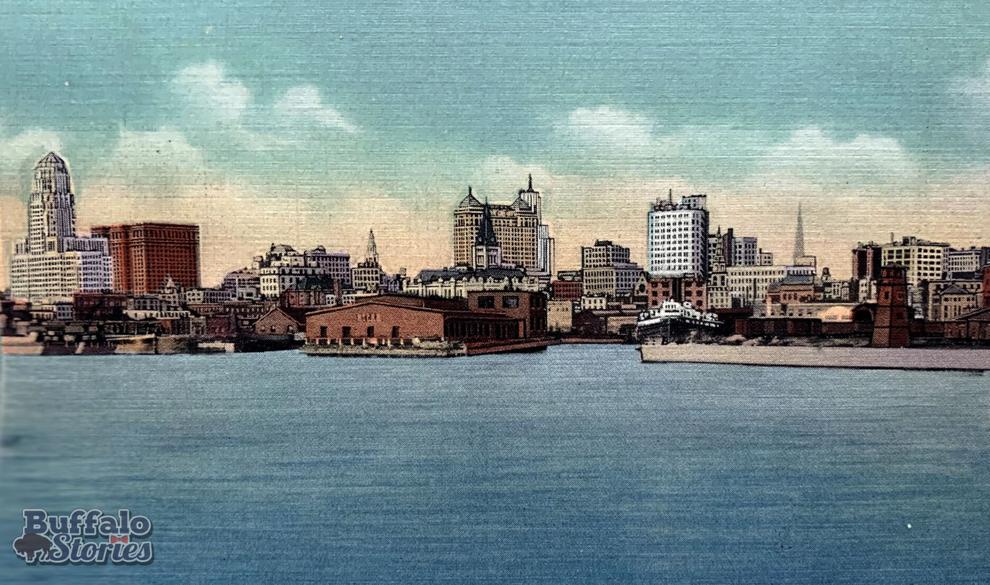 Buffalo's skyline has changed dramatically over the last 80 years. City Hall and the Statler Hotel give some bearing, but it's difficult to imagine this view today.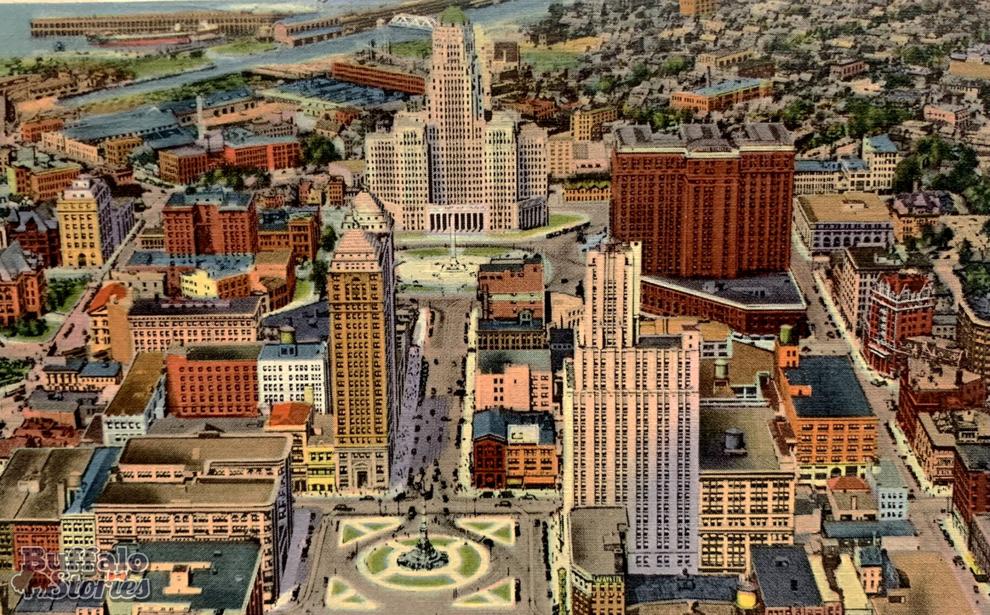 The aerial view of downtown shows the West Side beyond City Hall before it was claimed by Urban Renewal projects. The strip of land where I-190 now cuts between downtown and the waterfront is still a waterway itself – it would be another decade before the Erie Canal was paved over in this spot to make way for the highway.
Buffalo's original streetscape is also intact in two places where large development projects have since interrupted the radial street pattern. Neither the Main Place Mall nor the Buffalo Niagara Convention Center –  both of which block streets radiating away from City Hall today – had been built when this image was created.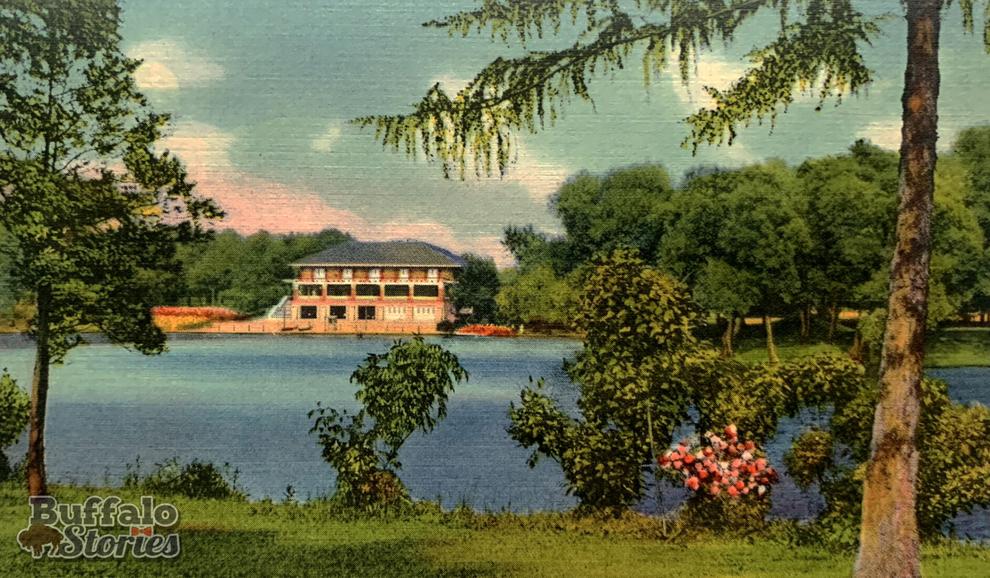 The Cazenovia Park Casino shown here still stands, but the artificial lake shown on the postcard was drained in the mid-1960s.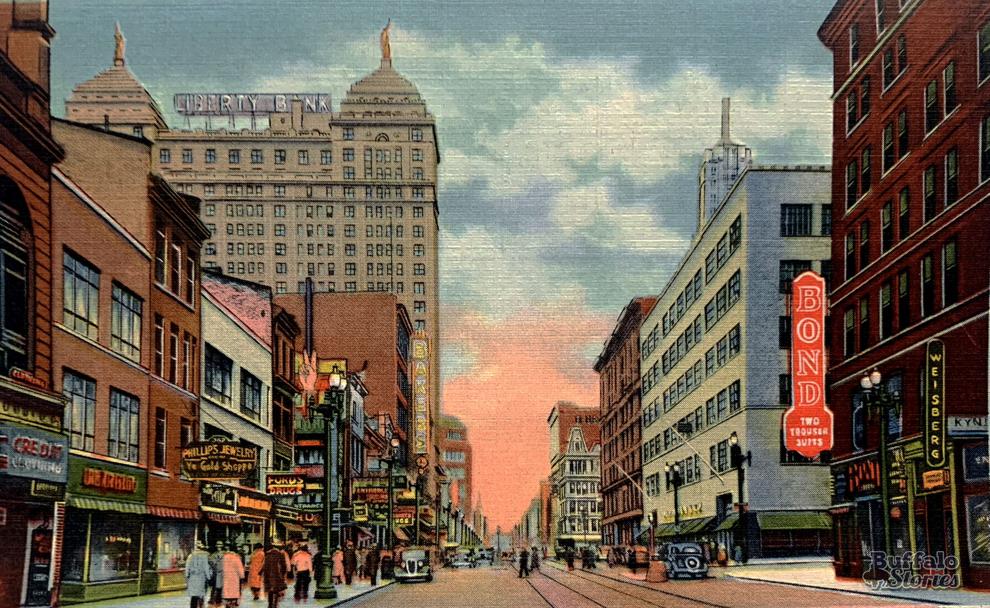 None of the buildings in the immediate foreground of this view of Main Street looking north still stand. The buildings to the left have been replaced by the Main Place Mall and the red-brick Bond Two-Trouser Suits building was taken down to make way for the M&T building. The white building just past Bond – currently best known as the AM&A's building, even almost 30 years after the retailer closed, was the home of the J.N. Adam & Co. store when this image was created in the late 1930s.
Other views include a total of nine images of Niagara Falls and Goat Island, Buffalo City Hall, Lafayette Square, Our Lady of Victory Basilica and the Peace Bridge.
The postcard images were distributed by Otto Ulbrich but were created by Chicago's Curt Teich Co., which was the world leader in postcard production for much of the 20th century.