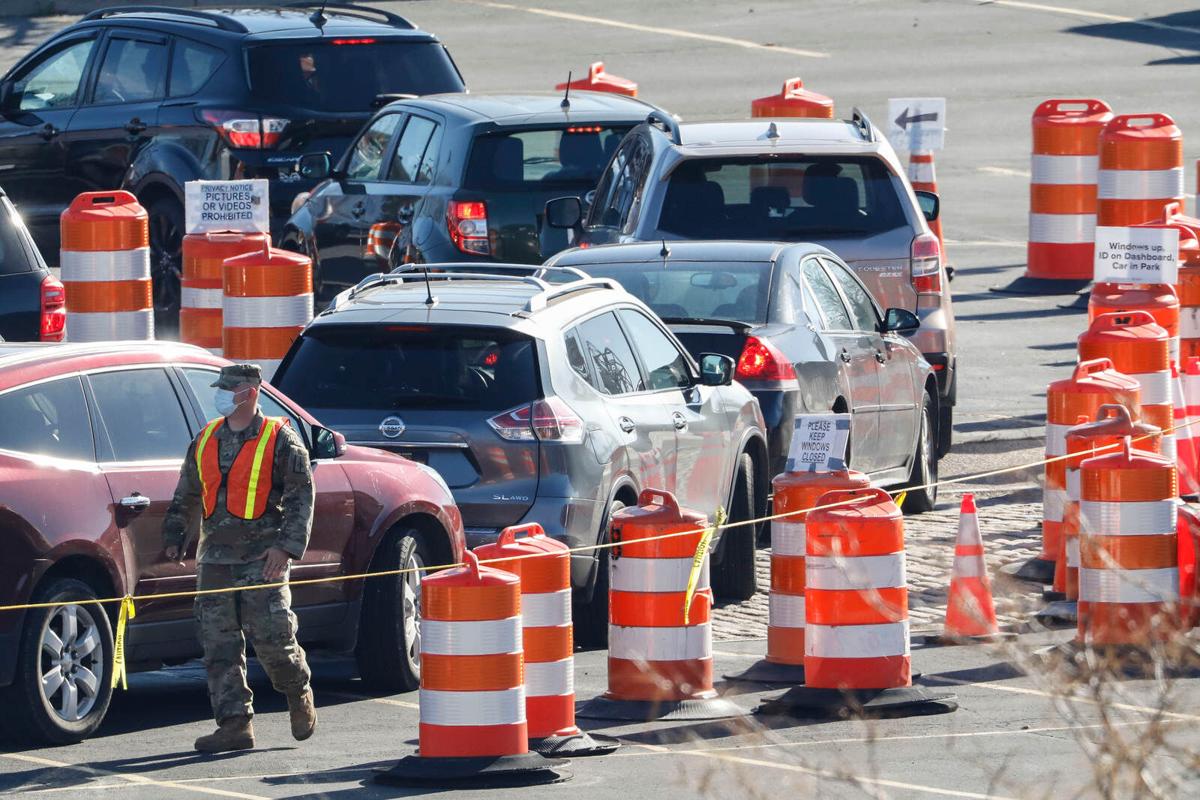 Much of  Erie County is facing tougher rules for dining, businesses and gatherings, with the shift to an "orange" cluster zone from yellow.
The tighter restrictions are an effort by the state to combat the spread of Covid-19. The vast majority of Erie County was placed in the yellow designation by Gov. Andrew Cuomo on Nov. 9. On Wednesday, much of the county was placed into an orange zone.
County Executive Mark Poloncarz said the newly announced restrictions take effect for businesses starting Friday, and for schools starting Monday.
The orange zone includes the 14 municipalities that were within the original yellow zone announced by the state earlier this month. The orange zone designation announced Wednesday also includes Eden and Evans in Erie County. The rest of Erie County moved into a yellow zone.
The orange zone designation means businesses designated as "high-risk nonessential" must close. Those that must close include:
• Gyms, fitness centers or classes
• Tattoo and piercing parlors
• Nail technicians and nail salons
• Laser hair removal and electrolysis
Other businesses and activities can continue but face new limitations.
• Restaurants can offer outdoor dining, but not indoor dining, and outdoor diners are limited to four people per table. Takeout and delivery are still permitted.
• Mass gatherings are limited to 10 people, whether indoors or outdoors, compared to a maximum of 25 people under the yellow zone rules.
• Houses of worship are limited to 33% capacity, or 25 people, whichever is fewer. Under the yellow zone restrictions, houses of worship could operate at 50% capacity.
• Schools must use remote learning only. Under the yellow zone rules, they could remain open but were required to conduct weekly Covid-19 tests of 20% of students and teachers or staff for in-person settings.
The orange zone restrictions are a step away from the "red" cluster zones, which are the most restrictive.
In the red zone restrictions, only a lengthy list of "essential" businesses would be allowed to open, and restaurants would be limited to takeout or delivery service only.