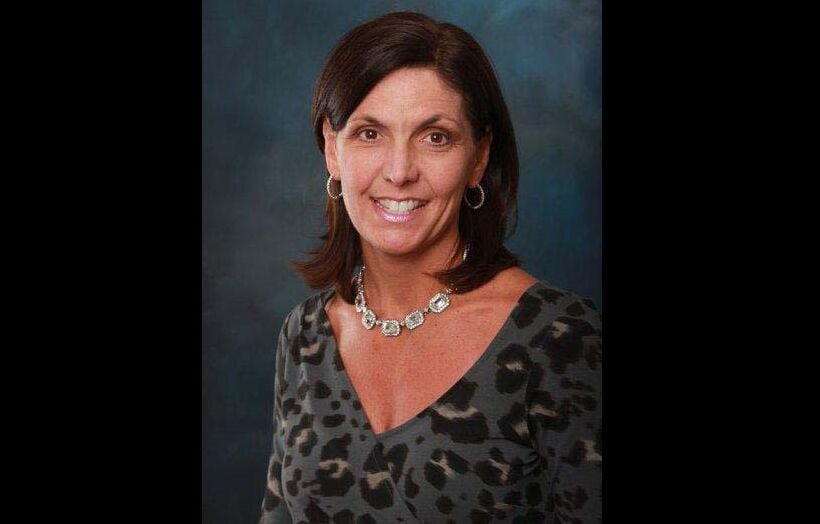 Republican sheriff candidate Karen L. Healy-Case launches the first ad of the 2021 political season Tuesday, and it is expected to set the tone for contentious primary and general elections to follow.
Karen Healy-Case, a retired Buffalo Police lieutenant and district chief, said she will seek the Republican and Conservative endorsements to succeed retiring Sheriff Timothy B. Howard.
Healy-Case, a retired Buffalo police lieutenant and the endorsed Republican, is slated to begin about $100,000 worth of television ads with a conservative angle on three conservative-leaning stations. In her new offering, she starts with scenes from Grant and Lafayette avenues on Buffalo's West Side and 30-year-old news clippings outlining her physical struggle with a suspect at the intersection along with a promise to "never back down" as sheriff.
"As sheriff, I'll never back down from defund the police radicals, or let deputies be used to shut down your business, stop families from gathering or enforcing Andrew Cuomo's unconstitutional mandates," she tells the camera. "I won't back down from criminals, and I won't back down from the socialist mob. I'll keep Erie County safe – and free."
Healy-Case has made it clear since joining the race earlier this year that she will echo much of the message of current Sheriff Timothy B. Howard, who has often promised not to enforce what he considers unconstitutional laws such as the strict gun-control measure known as the SAFE Act. She says she will apply the same promise to recent efforts by County Executive Mark C. Poloncarz to enforce some Covid-19 safety rules via the Sheriff's Office.
"Erie County Sheriff's deputies are not @markpoloncarz (or any elected official's) personal police force," she tweeted last week. "The Sheriff's job is to protect our families, not accompany unelected bureaucrats on witch hunts designed to punish free citizens. As Sheriff, I'll end this practice on day 1."
Party Chairman Jeremy Zellner denies he told Kimberly L. Beaty she had the wrong look.
Christopher M. Grant, media consultant for the candidate, said Healy-Case offers a "powerful personal story" about her career as a Buffalo police officer and the resulting perspective she brings to the campaign.
"A lot of frustrated people think law enforcement is getting a raw deal," he said Sunday. "And there's a lot of anger about the Poloncarz administration using deputies to enforce their bureaucratic ideals. It's a very important issue for Republican voters.
"The ad tells her story and where she is on the issues (voters) care about," Grant added. "She will fight the folks that want to defund the Sheriff's Department."
Healy-Case faces two other Republicans in a primary for sheriff that veteran political observers call unprecedented. One other GOP candidate, gun rights activist Steve Felano, has been expressing sentiments similar to hers. Last week, he convened a press conference to point out instances of "government overreach" and promised to resist such efforts if elected.
But John C. Garcia, also retired from the Buffalo Police Department, is expected to mount a strong and well-financed Republican primary effort against the others. The former detective said Sunday he will also begin advertising soon, but will avoid the kind of themes introduced by Healy-Case in her new ad.
A rare Republican primary is taking shape for this year's Erie County sheriff contest.
"By her comments, she should be running for a whole different office. She should be a legislator," Garcia said, pointing to the responsibility of sheriff's deputies to enforce orders signed by elected officials like judges whether they agree with them or not.
"As the next Erie County sheriff I will take an oath of office to uphold the Constitution of the United States and enforce the laws of New York State," he said.
Garcia said he will instead highlight plans to interdict drug traffic, rid the streets of illegal guns and introduce programs to fight opioid addiction.
Grant said the new Healy-Case ads will debut on cable channels affiliated with the Fox, OAN and Newsmax networks, but will eventually be viewed on broadcast stations as well.