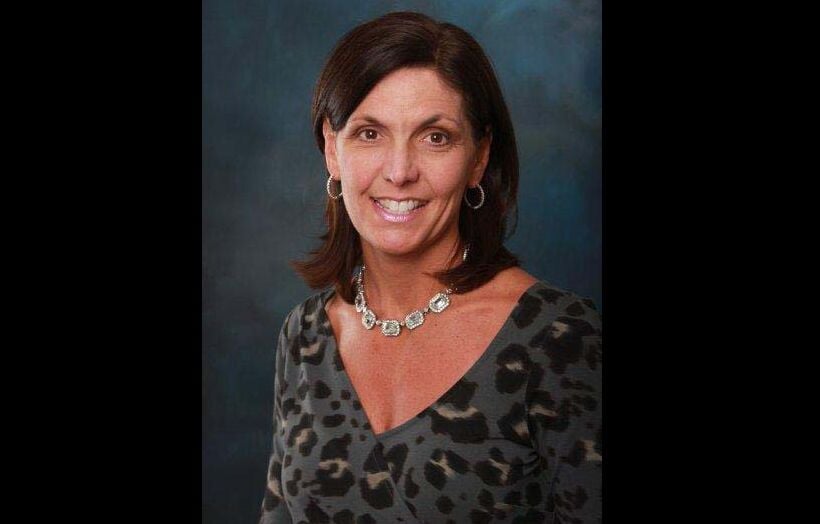 A Buffalo Police Department veteran with a decade of private sector experience became the 11th candidate for Erie County sheriff Tuesday in a 2021 race increasingly serving as a platform for political ideologies.
Karen Healy-Case, a retired Buffalo Police lieutenant and district chief, said she will seek the Republican and Conservative endorsements to succeed retiring Republican Sheriff Timothy B. Howard.
Healy-Case said she will emphasize her "education, resume and years of private sector experience," but also serve as a voice for "the forgotten people" ignored by Albany lawmakers enacting strict gun control laws such as the SAFE Act.
"Politicians are doing things beyond their scope," she said. "I'm going to fight that."
As a result, Healy-Case said she will follow Howard's precedent and refuse to enforce the SAFE Act championed by Gov. Andrew M. Cuomo in 2013. It restricts criminals and the mentally ill from buying guns, while banning some assault weapons.
At least 10 candidates are seeking the blessings of Republican, Democratic and Conservative chairmen for Erie County sheriff.
"It penalizes the good people of this state," she said. "Crime is not happening (at the hands of) legal gun owners, and certainly not the crime in the City of Buffalo."
The new candidate said she will use the Sheriff's Office to "stand up to stop the unjust laws passed by Albany politicians that threaten our liberty."
"Like so many residents of Erie County, I am tired of watching the radical left attack our Constitution, the rule of law and our courageous law enforcement officers," she added. "We cannot let the defund the police mob take over our Sheriff's Office – keeping this office in Republican hands is the only way we can end the chaos and keep Erie County citizens safe."
She added she did not envision any other laws she would not enforce "at this point."
Other candidates are also using the contest to espouse views on law enforcement and beyond. Gun rights advocate Steve Felano has entered the GOP competition for sheriff with a similar promise to refuse SAFE Act enforcement as well as other "unconstitutional" edicts.
On the Democratic side, Myles Carter declared his candidacy on Monday. During last summer's Buffalo protests against police brutality, he was tackled by officers as television cameras rolled. On Monday, he unveiled a platform built on attacking poverty, which he labeled the "root cause" of most local crime.
But while party leaders are not expected to back Felano or Carter with their endorsement, Healy-Case is viewed a major contender for the Republican and Conservative nods in her bid to become Erie County's first woman sheriff. Erie County Conservative Chairman Ralph C. Lorigo has expressed enthusiasm for her candidacy. His Republican counterpart, Karl J. Simmeth Jr., also lists Healy-Case as a contender for the party nod.
Decisions on endorsements from the Conservatives and Republicans are expected in coming days.
Healy-Case emphasized on Tuesday the importance of a unified sheriff ticket on the Republican and Conservative lines, and sidestepped questions about her intentions should she fail to secure either.
"I'll wait on that question," she said.
With Erie County Sheriff Timothy Howard not expected to seek a fourth term, candidates are already lining up for next year's election. 
Healy-Case began a 22-year Buffalo Police Department career in 1988, and became the second woman in department history to serve as a district chief. The mother of two children, she earned a master's degree from Buffalo State College and taught at Erie Community College.
For the last decade, Healy-Case has worked as a private sector security expert for Allied Universal (formerly AlliedBarton), the Albright-Knox Art Gallery and M&T Bank.
Some Republicans involved in the process have expressed concerns about Healy-Case's ability to raise the hundreds of thousands of dollars needed for a countywide campaign. Another Republican contender, John Garcia (also a Buffalo Police retiree), has told party officials he has about $160,000 on hand, according to party sources. But Healy-Case said she has now raised about $100,000 with the potential for more, and believes she will prove competitive against any other opponents.