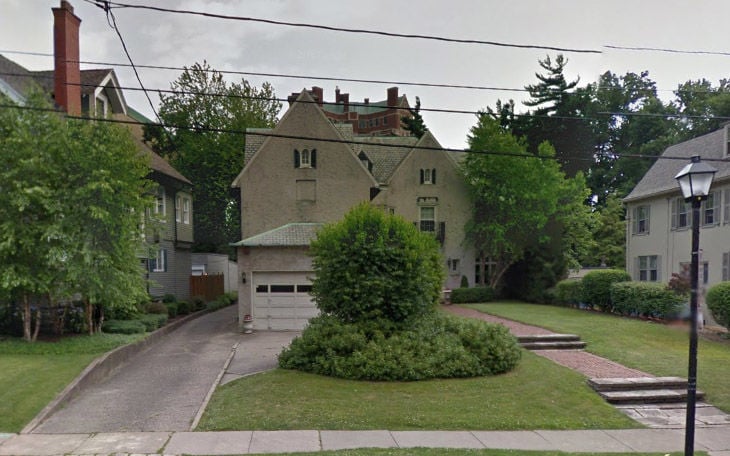 The CEO of a Cleveland-based banking industry consulting firm that arrived in Buffalo with great fanfare earlier this year paid $1.4 million to buy an E.B. Green-designed residence in the heart of the Delaware District.
Frank H. Ewing bought a 6,575-square-foot house on Cleveland Avenue from Dr. Jamie N. and Megan Nadler, both of whom work for Kaleida Health and University at Buffalo's Jacobs School of Medicine and Biomedical Sciences.
It's the second purchase at that price level this week, demonstrating strong demand for higher-priced homes in a market where the median sale price is in the $150,000 range.
Built in 1925, the four-bedroom stone and stucco house has five full and two half-bathrooms, hardwood floors, granite counters, plus a large gourmet kitchen with an eating area and an island for seating. It also features a mudroom, wood-paneled library, a dining room, living room, family room and powder room, his-and-her baths in the second-floor master suite, dressing rooms and a sitting room and study. A second staircase leads to a guest room, also on the second floor, while the third floor has a billiards room.
The 0.35-acre lot includes an attached two-car garage and a detached garage with another two spaces, as well as a back patio and manicured grounds. A stone walkway and steps leads to the firehouse-red front door.
Ewing, a 2012 graduate of the UB Law School who also worked for HSBC Bank USA in Buffalo, is CEO of AML RightSource, which calls itself the leading provider of compliance consulting for regulations related to anti-money-laundering, Bank Secrecy Act and other financial crimes. The firm helps clients monitor transactions, manage alerts, strengthen reviews and due diligence, catch fraud and prevent financial crimes.
Founded in 2004, three years after the 9/11 attacks focused attention on terrorism financing, the firm today employs more than 900 analysts and other experts, with offices in Ohio, Phoenix, Buffalo and Mississauga, Ont.
It opened its Buffalo office in March, occupying 11,000 square feet of space at the Larkin Center of Commerce, at 701 Seneca St. At the time, it already had 31 offices, and planned to boost that to 45 to 50 by June.
The firm said it planned to hire up to 100 new employees over five years to help with new clients. In exchange, Empire State Development Corp. agreed to award up to $1.2 million in performance-based Excelsior Job Program tax credits.
Dr. Nadler is a clinical assistant professor at UB and a pulmonologist at both Buffalo General Medical Center and Roswell Park Comprehensive Cancer Center. His wife is clinical coordinator for critical care and emergency medicine at Kaleida and an adjunct clinical instructor in pharmacy at UB. The Nadlers had renovated the home, which had been listed with Gurney Becker & Bourne for $1.34 million.