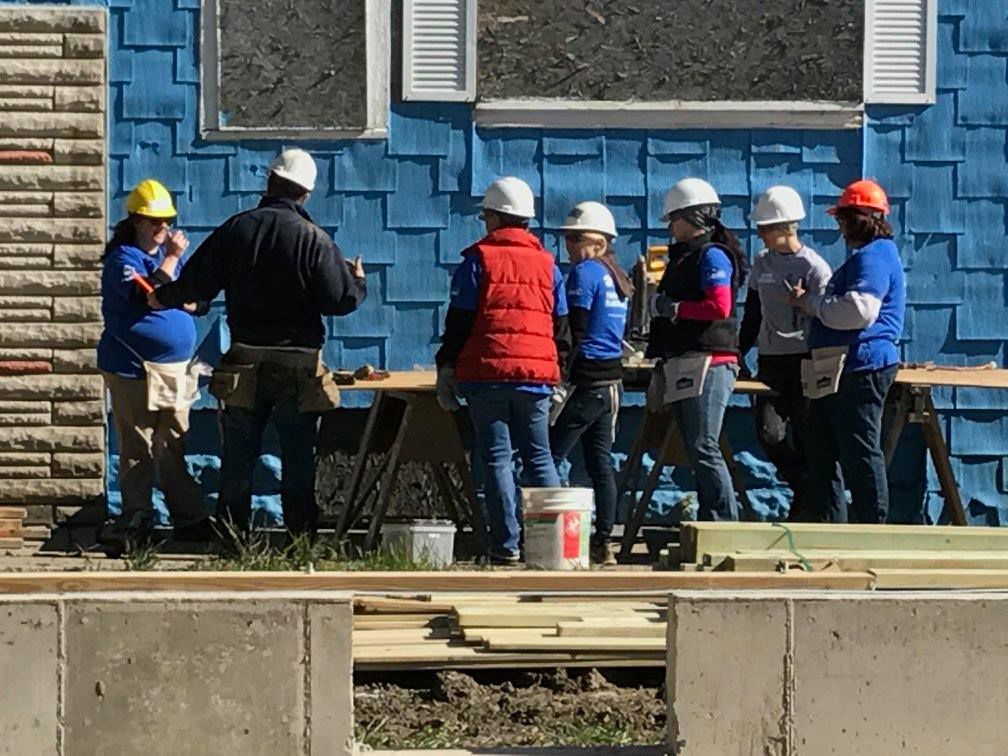 Fresh off the success of its first-time effort last year, Habitat for Humanity Buffalo will hold its second women-focused volunteer homebuilding program for a full week in May in hopes of encouraging more women to join its ranks and develop additional skills.
The nonprofit housing agency, which builds or rehabs homes for low-income families, will participate in the nationwide Women Build Week from May 6-12, seeking volunteer teams of 10, comprised almost exclusively of women. Sponsored by Lowe's, the goal is to highlight the challenges women homeowners face
"Men are welcome to join us, but the majority of folks are women," said Habitat spokeswoman Stephanie Lawson.
More than 100 women participated in last year's inaugural program locally, also held in May, and Lawson said officials are expecting a similar number this year. Most slots are already taken, but the nonprofit still has room for two or three teams of 10 women each.
Registration is $10 per person, and includes lunch, a T-shirt, and a tool belt "to hold the stuff they'll be using for the day," Lawson said.
Officials plan to focus attention on two properties in the Bailey-Green area, where they are rehabbing an entire neighborhood, Lawson said. Crews worked last year on Wende Street, but this year's program involves framing a home two blocks west on Kilhoffer Street and gutting a home on Zenner Street.
The teams will split up across the neighborhood during the day for construction work, but they'll reconvene for lunch, when they will also hear from a Habitat homeowner "so they can tie it back to why they're doing what they're doing," Lawson said.
Additionally, officials this year are hoping to use the event for some fundraising, allowing each team to set up its own page that they can share with friends or colleagues to get sponsors. The nonprofit doesn't expect to garner a large pot of money on its first try this year, but "one day, we hope to be able to raise enough money through Women Build Week to fund an entire house," Lawson said.
That's the case in some other communities, where the agency is even able to complete an entire house all year from start to finish using its female volunteers. Buffalo doesn't yet have enough volunteers for that, Lawson said. But last year's program was successful enough that the agency continued its Women Build program all summer on Wednesdays, and Lawson said they expect to do so again this year.
"We had such an overwhelming response, so we thought let's open it up and try to make it bigger," Lawson said.
Habitat officials noted that Buffalo is the fourth-poorest city in America, with more than 30 percent of families living in poverty. Of those, 63 percent are led by women as the head of the household, and women and children comprise most of the people living in Habitat neighborhoods.