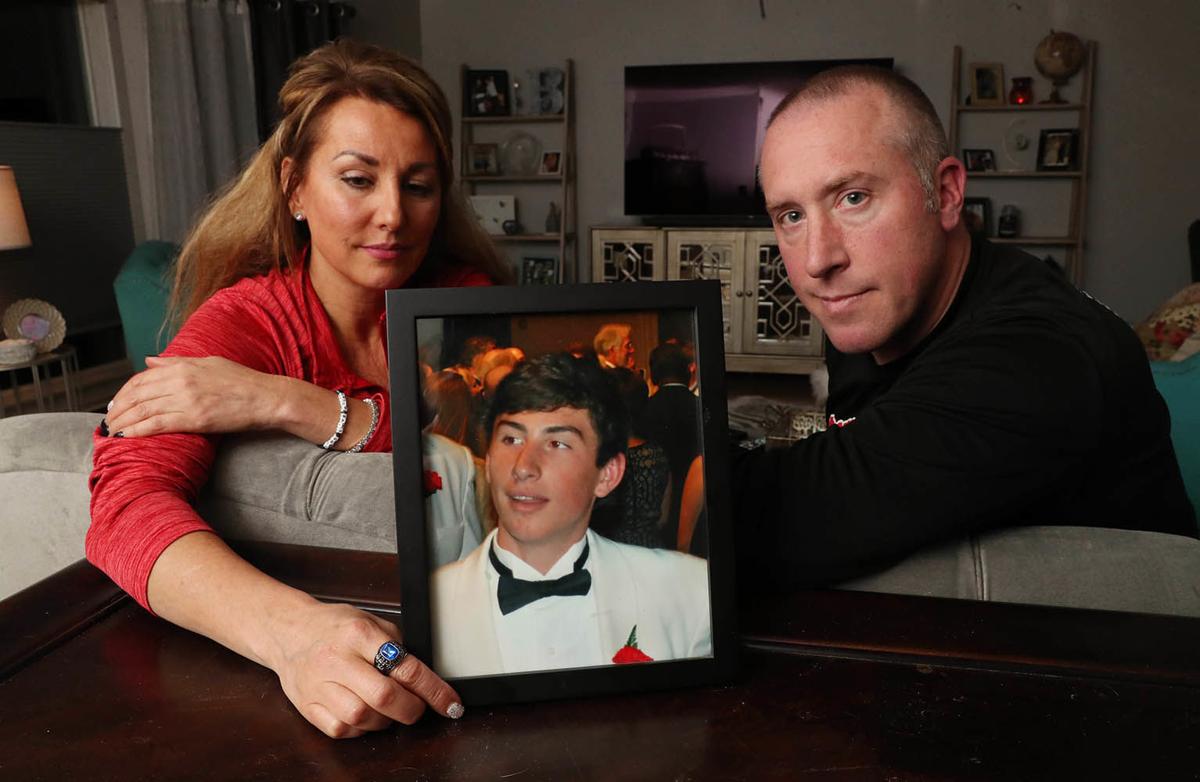 A new, gut-wrenching documentary about the hazing death of Nolan Burch has been released, five years after his death.
The 35-minute film chronicles the 18-year-old's death through security video footage and interviews with Burch's parents, fraternity members and hazing experts. It was first shown to the student body at West Virginia University, where the Williamsville native and Canisius High School graduate died after a fraternity pledging event. He had a blood-alcohol level nearly six times the legal limit.
While Burch was passed out, fraternity members who failed to take his condition seriously allowed an hour to pass before calling for medical help. By then, it was too late to save him.
Now, TJ and Kim Burch, Nolan's parents, and their NMB Foundation hope the video will educate young people to the dangers of hazing. They also want students to speak up when others are in danger to avoid more senseless deaths like their son's.
The documentary captures the couple's heartbreak over the loss of their only son.
"The video is really to show if you see somebody is in trouble and think it in your head, something's not right, so make a call," TJ Burch said.
His son could have survived what had become a "catastrophic medical emergency" if someone had done that early enough, he said.
"We have had physicians and other experts tell us they have brought people from much worse than that," Burch said. "The key is to get help immediately. We wouldn't be having this conversation if someone had."
"We have talked to other parents, unfortunately, who have lost their children in similar ways through hazing, and in most instances, if someone had made a call right away, our kids would be here now," he said.
Burch said the documentary is intentionally unsettling.
"We know it wasn't going to be easy to see," Burch said. "However, we felt seeing how Nolan was essentially dying before their eyes would help them maybe in the future to be the one to make the call, and not have that happen to anyone else or their family."
Burch said the foundation is working with West Virginia University and the production company in California to determine other public screenings, which will in some cases include a panel discussion with the Burches.
Adding to the pain of what happened has been the refusal of some Kappa Sigma fraternity members to tell what they knew that night.
"I don't think this is the best analogy, but a producer of the video said, you get Mafia guys to talk after a couple of years. These Greek guys never say a word," Burch said.
"I believe down the road we'll hear from some of these guys and how sorry they are once they have children of their own," he said.