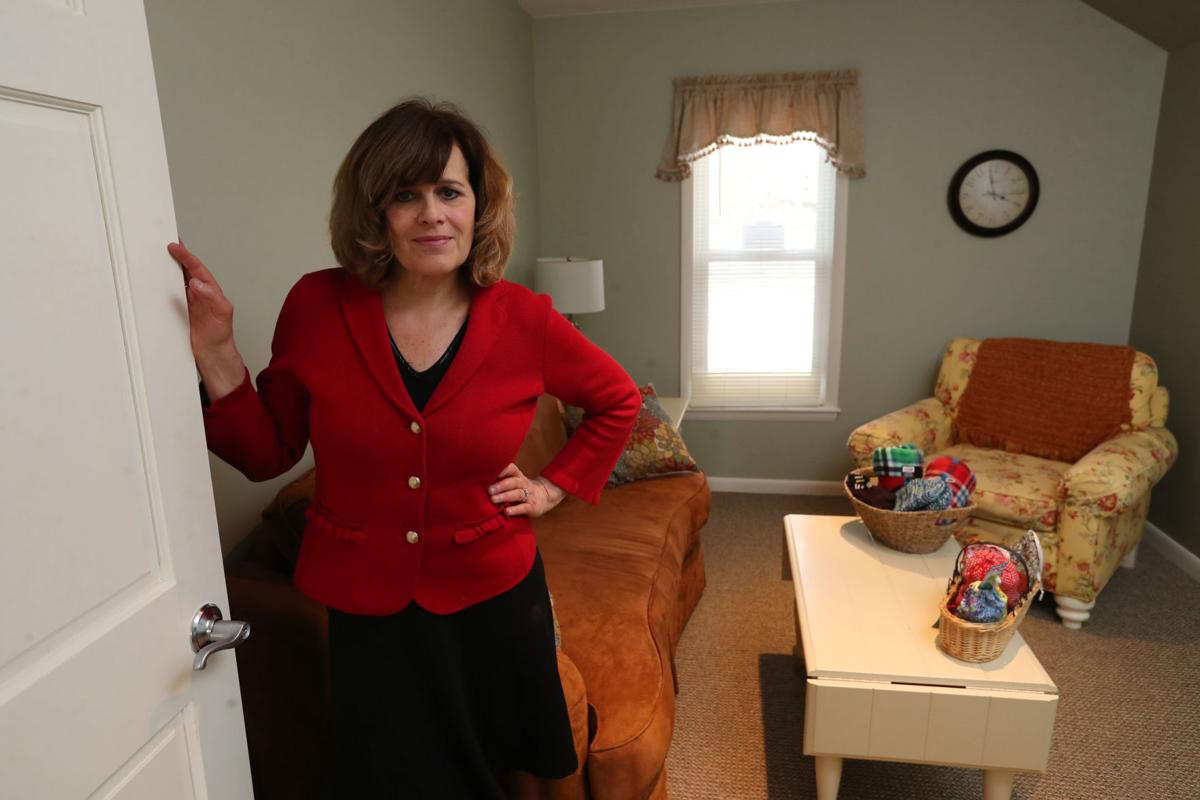 The Family Justice Center has transformed a former parsonage at Trinity United Methodist Church of Grand Island into a welcoming satellite center. Now it will use the remodeled and renovated two-story home to transform lives.
The one-stop resource center for victims of domestic violence offers everything victims may need at any stage of their journeys, whether they're ready to leave immediately or need help coming up with a plan for an eventual escape. From the center, a victim can file charges, secure an order of protection, web conference with Family Court, connect to legal services and be linked to short-term or transitional housing.
Police said the incident appears to be "domestic" and that the man was the boyfriend or ex-boyfriend of one of the women killed on Layer Avenue.
A forensic medical unit stands ready to provide in-depth injury assessment and documentation, which can be stored even if the victim is not ready to press charges. A lethality assessment can determine a victim's level of imminent danger and the likelihood an abuser is about to murder the victim or his or her loved ones. A pantry is stocked with diapers, wipes and frozen gourmet meals prepared by a local chef. All services are free and confidential, offered without pressure or judgment.
"We never tell them what to do, we roll out everything we can do, which is everything because of all these amazing partnerships," said Mary Murphy, CEO of the Family Justice Center. 
The Grand Island satellite opens not a moment too soon: Calls to the center from people needing help increased 74% when the pandemic began.
Abuse increased when Covid-19 hit, forcing victims and their abusers into close quarters for extended periods.
Last month, 27-year-old Megan Wisniewski and her mother Margie Ramos were shot and killed by an alleged abuser in their Layer Avenue home, where her six-year-old daughter was present. The abuser then turned the gun on himself. In April, 18-year-old high school senior Larrinsha Johnson was found dead in a car at Martin Luther King, Jr. Park, where police say her abuser beat and strangled her.
Since last March, the Family Justice Center, which provides services for domestic violence victims, has taken 65% more calls for help than in previous years.
But quarantine also forced domestic violence support and legal proceedings to go remote, allowing victims to navigate services virtually. And, with many people working or learning from home, they found themselves able to reach out for help in a chat box online or in a quiet phone call disguised as a work or school responsibility, Murphy said.
Often it's a concerned friend or family member who makes the call, asking how to help someone they believe to be in an unhealthy or unsafe situation. The center gives them the information and confidence they need to be an ally, including telling them what to say ("I'm worried about your safety") and what not to say ("Why do you let him do that to you?").
"Victim blaming is the worst thing you can do," Murphy said. "The shame far outweighs the violence."
Completed without government funding, the renovation, design and remodeling work was done by hundreds of volunteers and donors, who raised money and donated labor, materials and other resources.
Beautifully appointed, the center is filled with safe spaces where clients can privately receive help, meet for support groups or even shower.
The Family Justice Center's other satellite centers are in Orchard Park and Amherst, in addition to its main offices at 438 Main St. It can be reached by email at safe@fjcsafe.org or by calling 558-7233. The 24-hour Erie County Domestic Violence Hotline is 862-4357.