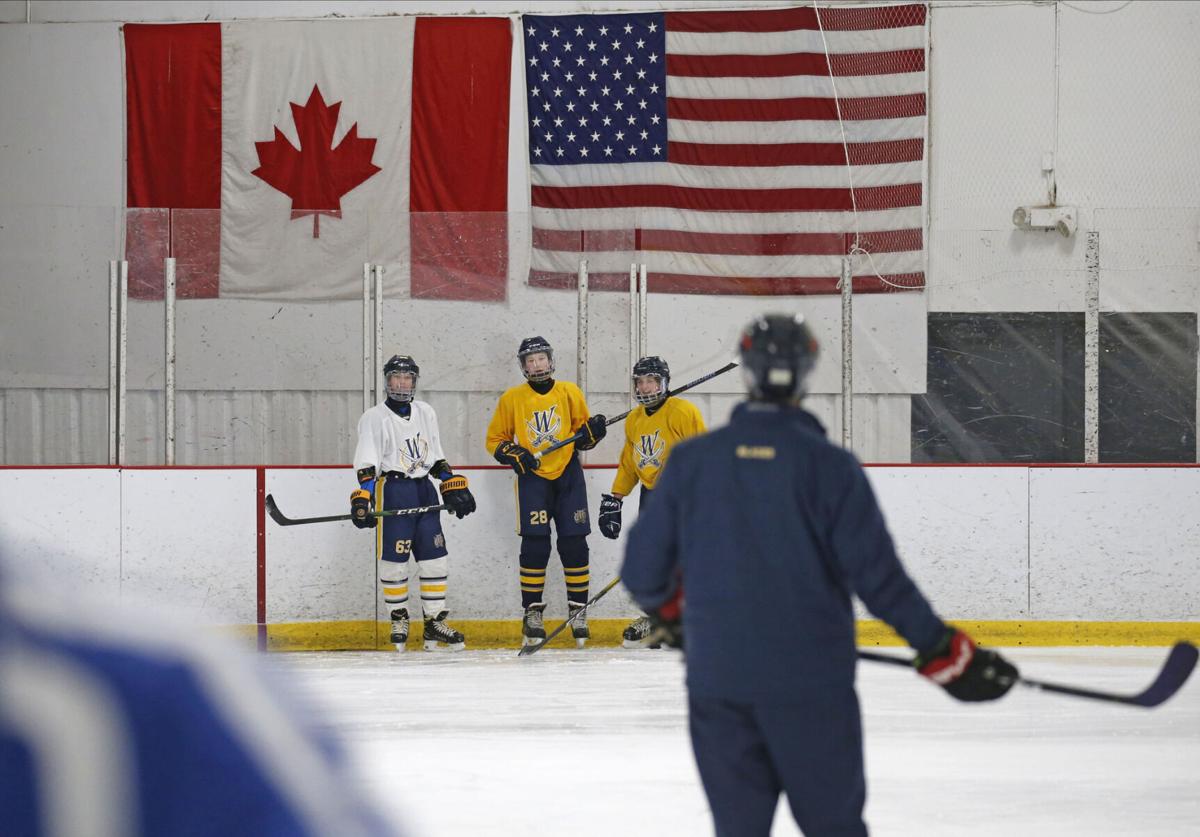 If mobile sports betting becomes legal in New York State, lawmakers will get a big cut of the action.
Monica Wallace wants 5% of that slice to boost access to youth sports and recreation. She has convinced fellow Assembly members to include her pitch in the chamber's version of the 2021 state budget plan.
"Kids who play sports also live healthier lives, which would reduce obesity and save millions in health care costs," said Wallace, D-Lancaster. "Investing just a small portion of the mobile sports betting proceeds could be transformational in the lives of an entire generation of children and young people."
Albany watchers believe mobile sports betting – a proposal kicked around for years during annual budget talks – stands a good chance to become law as the Assembly, Senate and Gov. Andrew M. Cuomo wrangle over details of a new budget they hope to approve by March 31, the end of the current state fiscal year.
The $1.9 trillion federal pandemic stimulus earmarks $12.5 billion to help the state close a hole in the governor's spending proposal, but that still comes up $5 billion short of a balanced budget.
State lawmakers continue to look at marijuana legalization and other ways to bridge the gap, including mobile sports betting – which the governor's budget office estimated can bring in up to $500 million a year when firmly established by the mid-2020s.
Children on average spent 6.5 fewer hours on sports than during a more typical year.
If that happens, and if the proposal is part of the plan, it could one day steer $25 million a year to provide more access to youth sports and recreation, primarily in underserved communities.
Children and teens with household income below $25,000 are inactive at almost three times the rate of those with household income above $100,000, according to the Aspen Institute, which advocates for child fitness and wellness.
During the pandemic, New York children on average have spent 6.5 hours less each week on sports than a more typical year. Those in households where the annual family income surpassed $100,000 spent two hours more on sports every week than those in households making less than $50,000, the institute reported in its "State of Play 2020" survey. 
"I think the most concerning trend, and the one that's going to have the longest impact, is that some kids have lost interest in sports altogether," said Marty Fox, a program associate with the institute.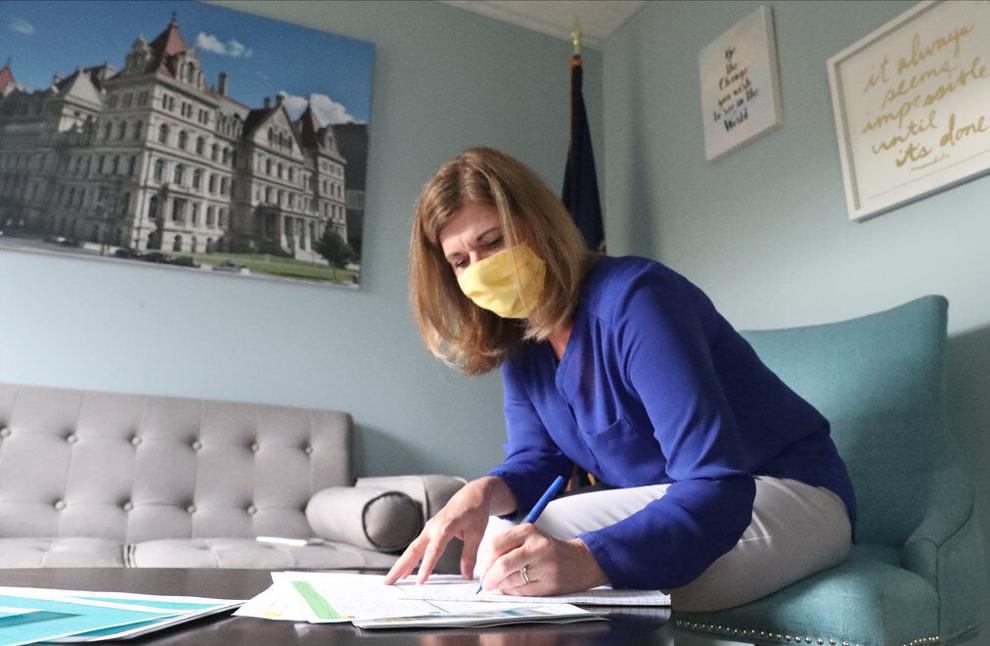 Wallace – who grew up on Long Island in a home led by a single mom with limited means – convinced Assembly leaders to dedicate the 5% in that chamber's mobile betting proposal to youth fitness.
"I was never against the proposal," she said, "but this contingency makes me more supportive."
She envisions that a youth-focused state agency would use proceeds to bestow grants to groups and organizations that provide equipment and access to sports and recreation, as well as municipalities who look to improve parks, playgrounds and local sports centers.
Colorado plows part of its lottery revenue into parks, trails and green space. Michigan municipalities where sports betting licenses are granted uses of some of their proceeds in a similar way. The Norwegian government controls sports betting and pushes more than $300 million into fitness and recreation, Wallace said.
She will spend part of budget deliberations working to convince state senators and the governor that the idea would create a silver lining in a plan she expects will increase gambling addiction while bringing more budget revenue to Albany.
"We should, first of all, make sure we offset some of the we what we know will be costs associated with problem gambling," said Wallace, a married mother of two who came to Buffalo nearly three decades ago for law school and stayed.  
The Wallace proposal has been a small piece in a larger battle between the governor and State Legislature over how mobile sports betting will work.
Cuomo proposes accepting a small number of bids, perhaps only one, from major players in the sportsbook industry who would control mobile betting statewide, and taking slightly more than half of related betting revenue for the state.
Will the governor look to placate lawmakers or be tough-guy Cuomo, personally angered by the abandonment and sharp rebukes of so many?
Senate and Assembly plans want to channel the betting through the state's casinos, stadiums, racetracks and off-track betting parlors, charge millions of dollars for licensing fees, and tax bets at a rate that could eventually fall between 12% and 20%. This will increase revenue through this decade as it wins New York State bettors now wagering in New Jersey and Pennsylvania, and create a more sustainable revenue stream than the Cuomo proposal, said Sen. Joseph Addabbo, D-Queens, chair of the  Senate Committee on Racing, Gaming and Wagering.
"We bank on the competitive nature increasing that volume," Addabbo said.
The governor's office did not respond over the weekend to inquiries on Friday.
About 80% of the state's take from gambling goes toward education; 5% of state mobile sports betting proposals would go toward addiction treatment.
Addabbo called the Wallace pitch a "worthy cause to consider," but said budget negotiators would need to trim revenues for other sources to accommodate the idea. He wondered whether the proposal would better be left for a year or two from now.
Though only in her fourth year involved in state budget deliberations, Wallace already knows the ways of Albany. She said chances her proposal comes off will be higher if passed now than waiting.
In either case, it will continue to be one of her priorities.
"I'm less invested in how we go about doing mobile sports betting," Wallace said, "and more invested in what can we do to improve youth sports as a result of it."