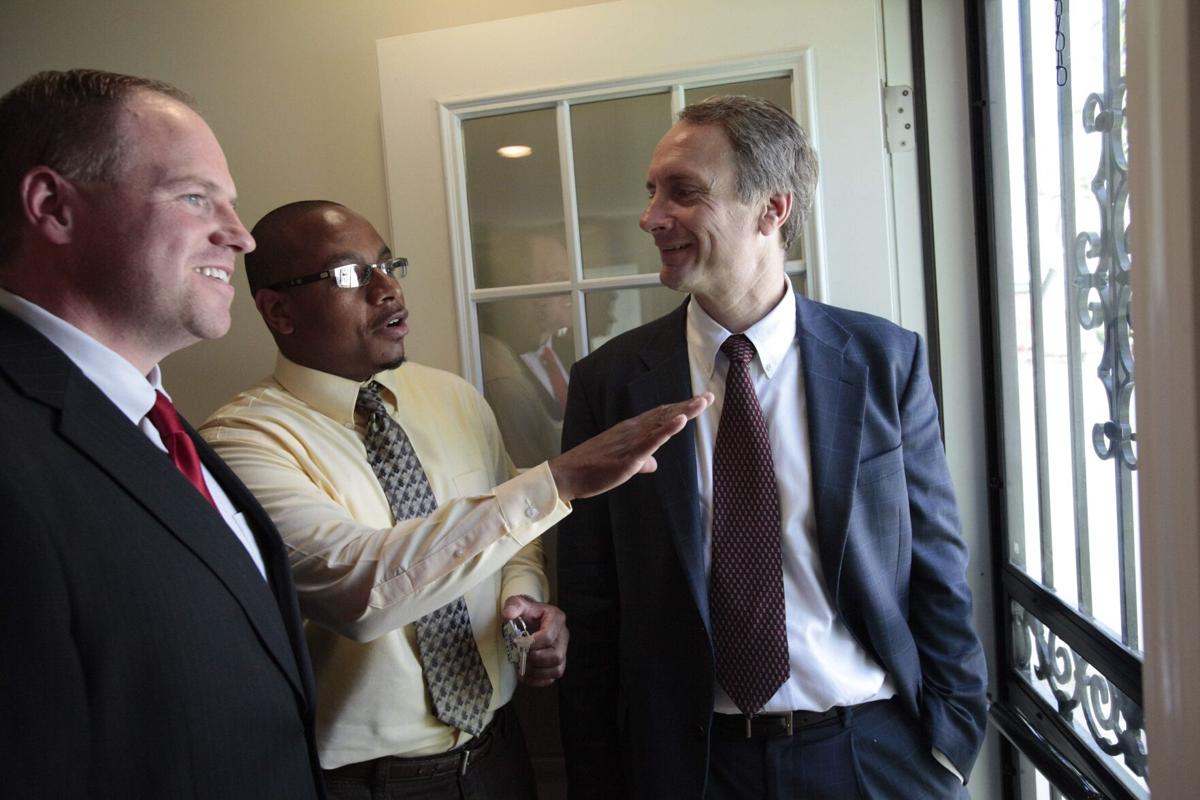 ALBANY – One honed his political skills on the West Side. The other in South Buffalo.
Sean Ryan is a lawyer who went to Brooklyn Law School and didn't get into elected office until he was 46. Tim Kennedy went to D'Youville College, still holds his active license as an occupational therapist and was only 28 when he joined the Erie County Legislature.
Kennedy is a high-energy extrovert who makes sure to get into prime camera shots at press events and doggedly rose through the ranks of the South Buffalo political establishment. Ryan relishes working behind the scenes, is more liberal and came out of a political insurgency movement to get to where he is.
Come January 1, they will have a key thing in common: They will be residents of Buffalo who are members of the ruling State Senate majority in Albany.
Ryan is poised to transfer from the 150-member Assembly to the 63-member State Senate, where he will join Kennedy in the all-powerful Democratic majority conference. For the city, this potential power duo represents a new opportunity for influence in Albany.
"When you add members from Western New York, it definitely helps us deliver the Buffalo and Western New York message even stronger," Kennedy said of Ryan joining him in the Senate Democratic conference, which negotiates everything from major policy initiatives to the state budget with Assembly Democrats and Gov. Andrew M. Cuomo.
"It's a numbers game. To have two strong advocates at the table for the Buffalo area is just a tremendous benefit," Ryan said.
Democrats, who have controlled the 63-member chamber since their takeover in 2018, fear they will lose several seats they now hold after strong in-person voting showings by Republican candidates on Long Island, Brooklyn and the Hudson Valley.
Ryan won the contest for the State Senate's 60th District, in which he faced Republican Joshua Mertzlufft. The state elections board earlier this month certified Ryan's victory, in which he captured 91,008 votes to 58,817 for his GOP opponent.
The Senate's 60th District skirts along the Niagara River and Lake Erie from Grand Island through parts of Buffalo and south to Evans. Forty-five percent of enrolled voters are Democrats, a level that is certain to rise when new district lines are redrawn in 2022 with State Senate Democratic approval.
The State Senate's 63rd District, represented by Kennedy, includes a large portion of South Buffalo and the East Side, as well as all of Cheektowaga and Lackawanna. Nearly 65% of voters are Democrats. Both districts have nearly 300,000 residents.
Kennedy and Ryan both stressed, in separate interviews in November, that they have a solid working relationship and have worked together on numerous issues, especially since Democrats took over the Senate in 2019 and Kennedy moved from the minority to the majority. Ryan has been in the Assembly majority, which went into Tuesday's elections with 107 members – a number that declined, though the Democrats still are firmly in control.
In Albany, it's a basic rule: Majority member status in the Legislature is the only game in town. Minority party members get bills approved – nearly always minor or hyper-local in nature – only if the majority says so.
So was life for Chris Jacobs after Senate Republicans were ousted from power following the 2018 elections. He left that job earlier this year after being elected to Congress.
Now that seat joins Kennedy's in the Senate majority – whose membership number won't be decided until weeks or months from now after all of the votes are counted. In the current session, Democrats hold 40 seats, and they are behind in a number of downstate seats after in-person voting was counted last week. The Rochester area, too, gains more Senate power with the flipping of two Senate seats to Democratic hands last week.
"As a former state senator and now mayor, to have two senators in the majority is extremely significant. They will have the ability to bring more financial resources and needed legislative focus to the City of Buffalo," Buffalo Mayor Byron Brown said.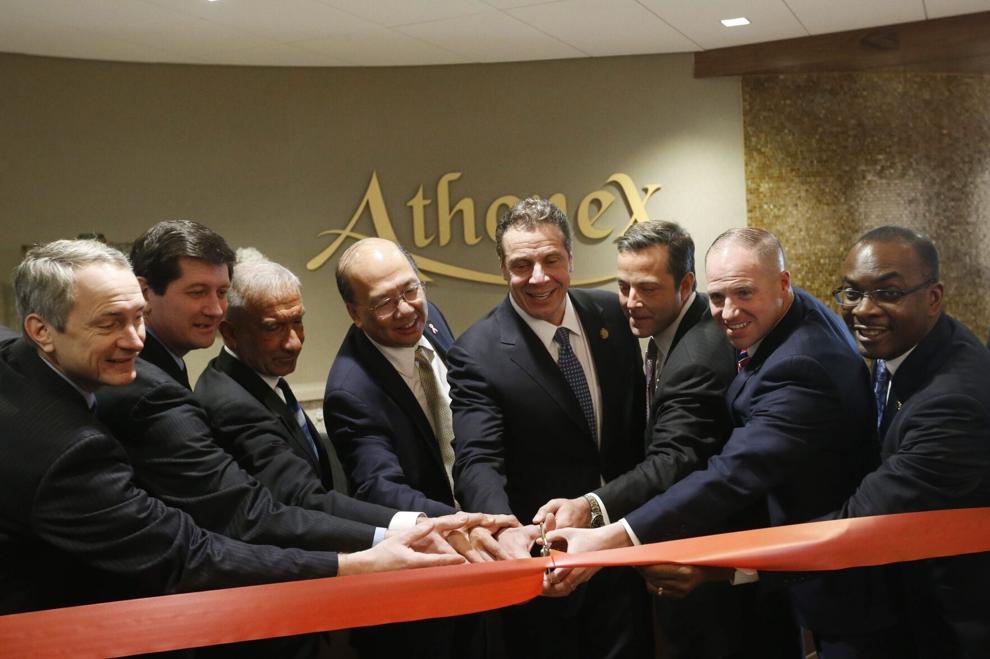 Kennedy and Ryan are not personal friends. They don't go to football games together or spend their evenings in Albany during session dining together. Coming from different Democratic camps in Buffalo, which politicians from around the state have long called "Beirut on the Lake" because of its legendary political and geographic factions, there exist some natural tensions between the two Democrats. People who know them both said they will be hard-pressed to avoid, at times, competing with each other in the Senate.
Ryan was among the leaders of efforts to overthrow the West Side Democratic power structure. Kennedy was nurtured by the South Buffalo Democratic power structure.
Kennedy, 44, is tight with Mayor Brown. Ryan, 55, is not . Both, Democrats say, wouldn't mind being Buffalo mayor themselves someday.
"Their agenda has to be very pro-city despite their differences, and they have to be willing to work with Mayor Brown. If there are any cracks in that veneer, the city's going to suffer for it," said one Western New York Democrat who spoke on condition of anonymity.
Similarities: Ryan and Kennedy
"Tim and I, we share a lot," Ryan said, adding, "I think we're going to bring a great synergy together working in the Senate."
Tens of thousands of New Yorkers are still waiting to receive postponed procedures that their doctors say they need to improve their lives.
For starters, they are both Irish Catholic Democrats from working class neighborhoods – Ryan grew up in Lackawanna, 3 miles away from Kennedy. Ryan's father was a firefighter, his mother a teacher. Kennedy's mother was a nurse, and his father held different jobs and later became assessment commissioner of Buffalo.
Both are strongly pro-union. In the case of Ryan, who spent much of his legal career on tenant protections, affordable housing issues and legal services for low-income people, he saw several major business groups endorse Mertzlufft in the Senate race.
Kennedy, chairman of the Senate transportation committee, said he and Ryan are aligned in a central way: "We both care very deeply about our community."
He added he would be a "duo" with Ryan in closed-door party conference meetings to press for the interests of Buffalo and the region. In the current Senate, just 3 Democrats in the majority represent districts in Buffalo, Syracuse and the Albany areas. Come January 1, Democrats have added new upstate members with Ryan, 2 in the Rochester area, 1 more in the Syracuse area and another representing a large Mohawk and Hudson River valley areas.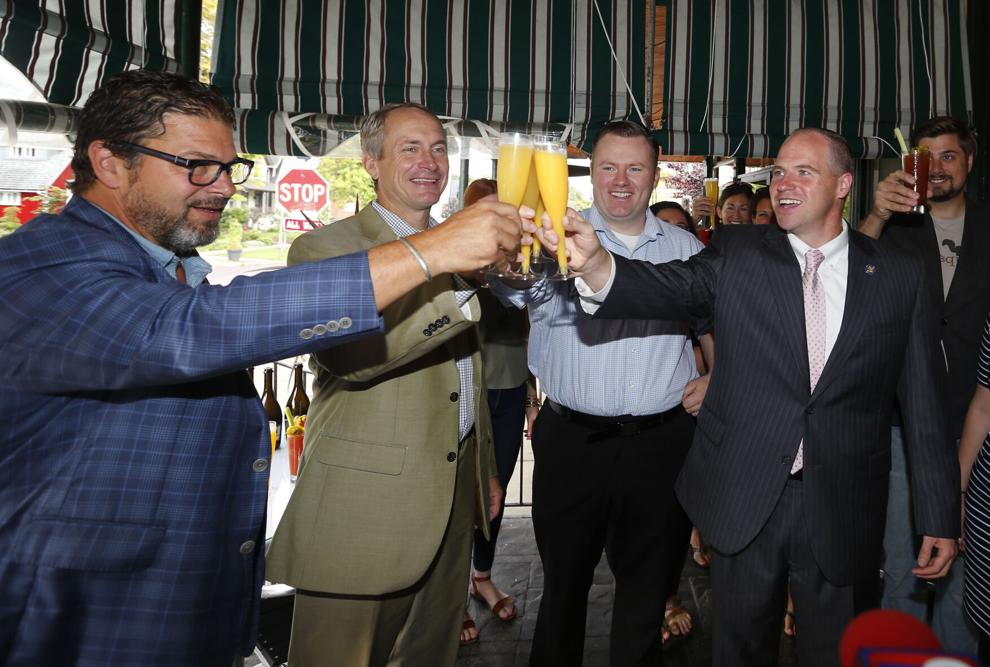 With Ryan joining him, Kennedy says he won't have to be the "lone voice" pressing for Buffalo-area initiatives in the Senate Democratic meetings.
"It's going to help inform not only the majority leader but our entire conference," Kennedy said, referring to Senator Andrea Stewart-Cousins of Westchester County.
"Tim Kennedy has been carrying the load for Western New York in the Senate on his own for two years. While he's done an admirable job, truthfully it's too much for one person to handle," said Sam Hoyt, a lobbyist and former Buffalo Assembly member whose seat was taken over by Ryan after Hoyt joined the Cuomo administration in 2011.
Putting any differences aside
Kennedy and Ryan don't have to be best friends to be influential together. Dale Volker, a former conservative Republican senator from Lancaster, and Arthur Eve, a former liberal Democrat from Buffalo, for years had a reputation for putting aside political and philosophical differences to deliver everything from pork to school funding boosts for the region. And they became friends in the process.
But there have been toxic relations that can eat at a region's delegation. For instance, Joseph Morelle, a former Assembly majority leader and current member of the U.S. Congress, and the late Assemblyman David Gantt – both Democrats from Rochester – tried to represent that city while feuding, openly and privately, for years.
"It's critical that elected representatives work together. That is their role and that is their responsibility," said Brown, a former three-term state senator.
New York City Democrats dominate Senate
Volker said he wishes Kennedy and Ryan luck, but he doubts their ability to deeply influence a Democratic conference that now has nearly two-thirds of its membership from New York City.
"One of the things you must remember with Democrats in control of both houses, no matter what people think, that means downstate and New York City will dominate everything," said Volker, who retired from the Senate at the end of 2010.
Assembly Majority Leader Crystal Peoples-Stokes, a Buffalo Democrat, said she is confident Ryan and Kennedy will work well together "in a way beneficial to the City of Buffalo and Western New York." Having an additional member from Buffalo in the Senate majority conference will give an "added voice that brings value" to the entire region's legislative delegation.
Ryan said having two majority party senators "on the same page" in Albany will bring resources to the region, like for public transportation, an area of interest for both lawmakers.
"Each year, you work very hard on specific projects in your area. But to be able to do it in strong partnership with another Buffalonian, you can't put a value on that," Ryan said.