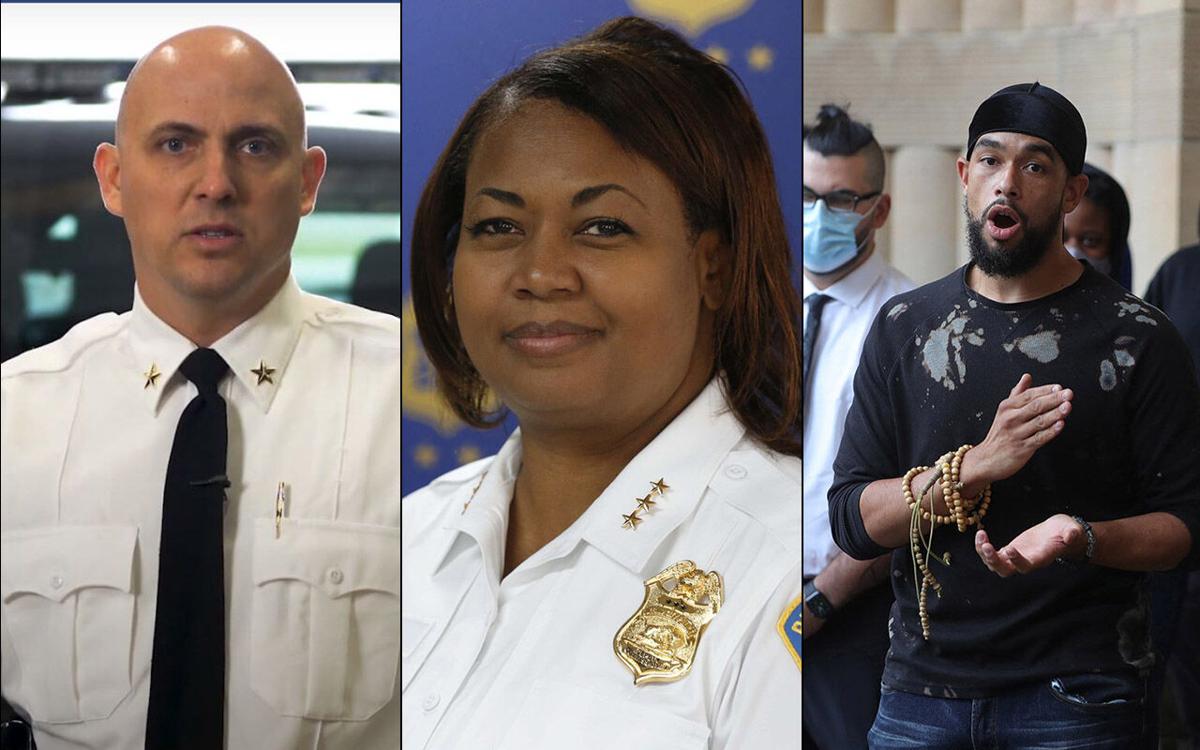 They don't come around all that often, Democratic primaries for Erie County sheriff.
More often, the party comes up with just one candidate for the office. It's often won by a Republican because Buffalo's typically ho-hum mayoral races, held on the same four-year cycle, do little to draw out the city's Democratic numbers that can tilt a countywide contest.
A Democrat hasn't been elected sheriff since Thomas F. Higgins won a third term in 1993.
This year, Republican Timothy B. Howard has decided not to run again for sheriff after four terms, and the field is crowded on both sides.
"The culture of our current Sheriff's Office needs to change," says Brian J. Gould, the assistant chief in Cheektowaga, one of the county's larger town police departments. He is one of three people seeking the Democratic line, and he is the candidate endorsed by the party committee.
Here is a roundup of the field for Tuesday's Democratic primary for sheriff: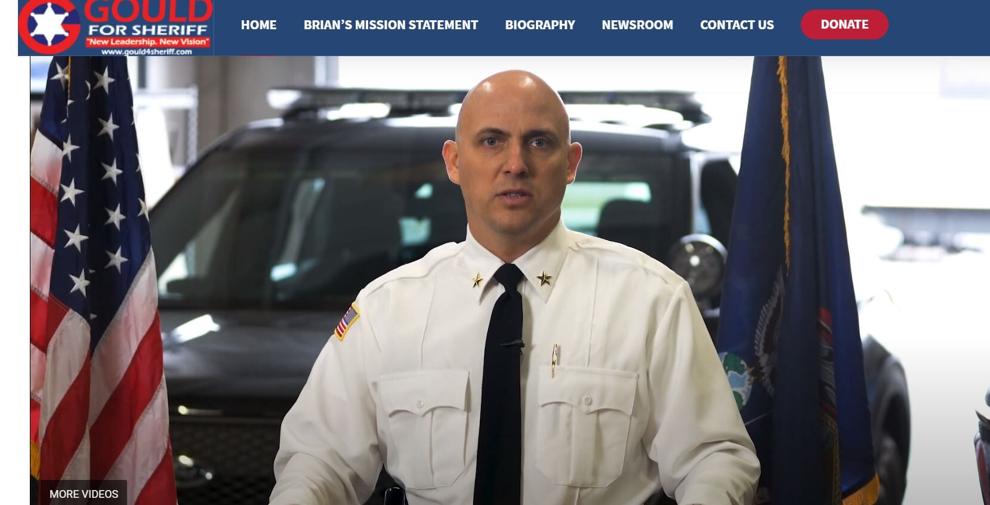 Gould is 45, with a master's degree focused on criminal justice and law enforcement administration. His police career has been with one department, working his way up from dispatcher, to patrolman, to sergeant, lieutenant, captain and now second in command. At times, he was a DARE instructor and a school resource officer. Through his adult life, he has volunteered as a firefighter and is a member of the Bellevue Volunteer Fire Company. He served on the Cheektowaga School Board for 12 years and, for a time, held the title of board president.
He has embraced some of the changes that have come to police work, including the trend to better train police officers in their response to people with serious mental illness. He is a big reason why Cheektowaga became Western New York's first department with a team trained in "crisis intervention," an approach pioneered elsewhere that relies on personal interaction and follow-up, not force. He lectured on the topic at the police academy and his advocacy won him accolades from the National Alliance on Mental Illness.
Gould helped usher in body cameras for Cheektowaga officers. And while he has not embraced every police-reform measure presented since last year's murder of George Floyd by a Minneapolis police officer, Gould said he understands the state's move to make police disciplinary records public. His record shows he was twice suspended for two days, once for punching a defendant who spit at him, and for expressing frustration on Facebook about unruly crowds at a town Independence Day event. Gould called them learning experiences.
"The expectations of our community have changed," he said when those incidents came to light. "What they expect out of policing has changed. If we are running a professional police agency, the fact our personnel files are open to the public shouldn't be something we fear."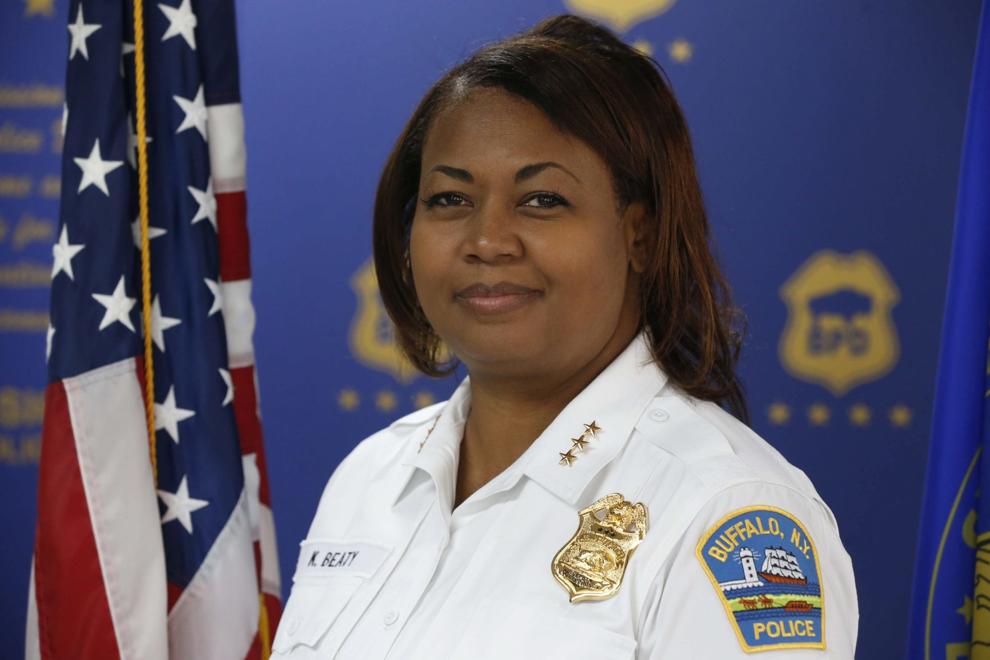 Kimberly Beaty, too, sees problems with the Howard record: "We deserve a sheriff who understands that compassion, dignity, and respect are at the heart of law enforcement, not at odds with it," she said in March, after rejoining the race. "As sheriff, I will ensure that policing is done in an equitable manner and that the Erie County Holding Center is a safe place where the dignity of every woman and man is respected."
Beaty had previously left the race because she sensed the endorsement of Gould was preordained. Her advocates within the party organization thought she got a raw deal and drew her back in. Former County Legislator Betty Jean Grant, for example, circulated nominating petitions on Beaty's behalf.
Beaty is 58 and spent the bulk of her career with the Buffalo Police Department, the force with the most police officers in Erie County. She was a DARE officer, is trained in crisis intervention and instructed at the police academy. She has been a field training officer, helping rookies find their footing. She advocates for community policing and facilitated a training program on what to do when stopped by the police. She, too, sees value in making police disciplinary records public.
She was chief of the East Side police district known as E District and ultimately reached the level of deputy commissioner. In 2018, Beaty defended herself in an arbitration case brought by a captain at the police academy, her former supervisor, who said she unfairly denied him access to overtime. An arbitrator determined that the city, through Beaty, violated three articles of its contract with the PBA. The city had to pay more than $10,000 in lost overtime wages to the captain.
"Overtime is not an entitlement program," Beaty said of the episode.
A woman named Lizzie Rodgers, who lives in Buffalo, said Beaty was rude to her in 1989  during an arrest on minor charges. Rodgers says they were lodged for no reason other than the exchange of angry words with Beaty and her partner. Rodgers and her husband had to avoid a collision with a police vehicle, and the couple say they were not sufficiently respectful to the officers afterward. Lizzie Rodgers said it was the kind of arrest that would lead to police condemnation had it been captured on video and gone viral in today's climate.
Beaty remembered the arrest from the early days of her police career.
"I don't want to say anything disparaging about her. I hope it is something she has been able to get past. But at the end of the day, she was rude," Beaty said of Lizzie Rodgers.
When Beaty left the Buffalo Police, after 28 years, she became the director of public safety at Canisius College. She calls herself now the highest-ranking candidate in the race, the only one to head a police force.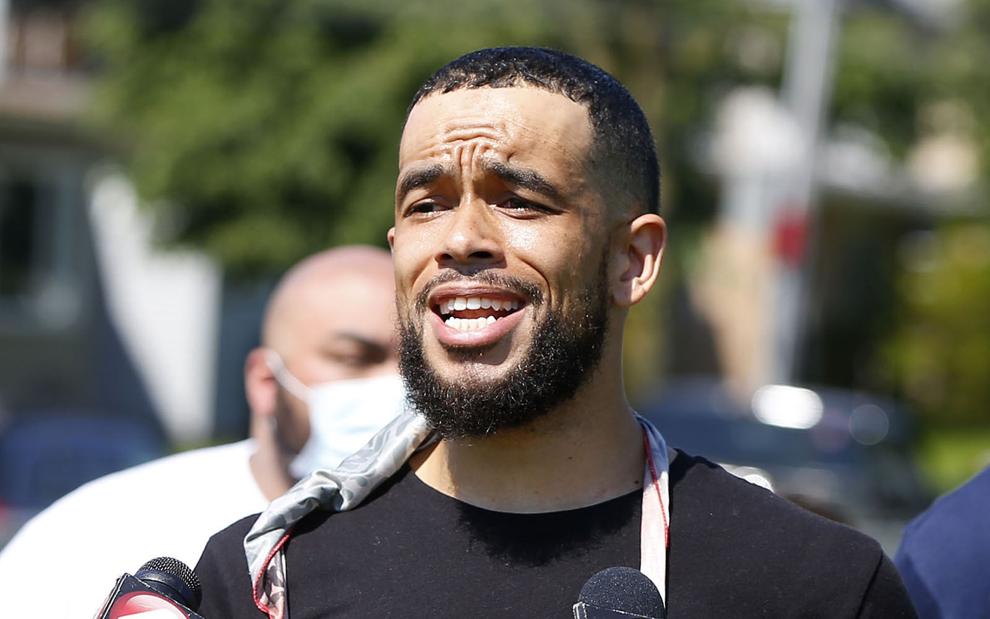 Myles Carter, 31, has no law enforcement background. He gained prominence as a luminary of the Black Lives Matter movement that coalesced in Buffalo after the Floyd murder. Tackled by police in front of a TV news camera, Carter was called upon to speak at other rallies and demonstrations, and he would highlight his view that the criminal justice system directs its might toward Black and brown defendants through arrests, convictions, incarcerations and ruined lives.
"For decades, the law enforcement mindset has driven Erie County jails and communities into a state of despair," he says on his campaign website. "What's needed for true progressive change is an outsider that is a humanitarian, visionary, and a caring leader, which is why I'm stepping up."
He's a father of five who spent time in foster care. He graduated from Amherst High School in 2008 and Medaille College four years later. He became an early employee of Solidifi, a company that provides valuation and closing services for the mortgage industry. He later started a property inspection business.
During a debate for the candidates put on by VOICE-Buffalo, which drew only the Democrats, Carter said he would implement Cariol's Law for the Sheriff's Office on his first day as sheriff. Named for former Buffalo Police Officer Cariol Horne, it would hold deputies liable if they fail to report instances of brutality and police misconduct.
He would have fewer deputies and hire people trained in mental and behavioral health and drug abuse counseling. He would end solitary confinement in the county jails.
"We will find an alternative," Carter said.
He also wants to de-prioritize low-level marijuana infractions and devote more resources to finding missing persons and solving homicides.