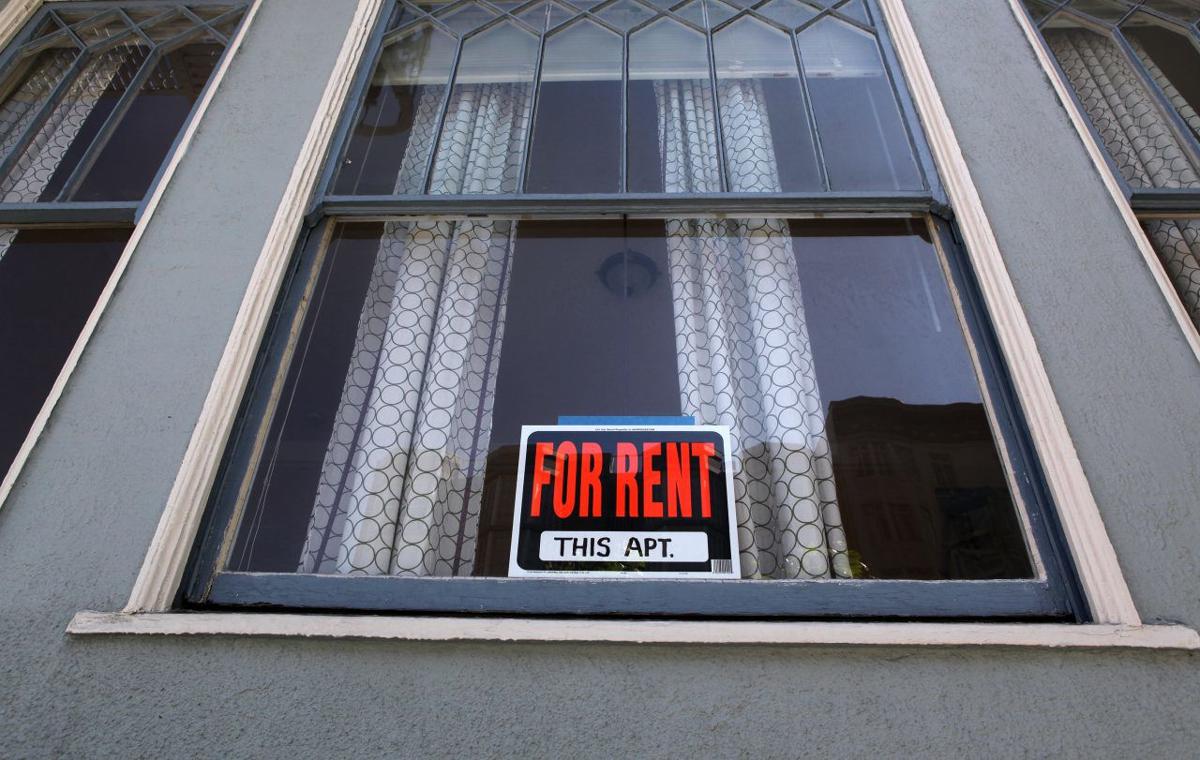 ALBANY – Tenants in Buffalo and other upstate rental units will have new protections under a sweeping rent regulation measure that has been agreed to by Democrats who run the State Assembly and Senate.
The omnibus bill, the provisions of which mostly affect New York City, also applies new statewide standards for how landlords may treat tenants and provides a series of first-ever safeguards for people who live in manufactured home parks.
It also expands statewide an existing New York City and downstate suburban law that caps annual rent hikes. But it can occur only in communities that want such a program and have been able to declare an emergency in housing vacancies.
The bill, introduced late Tuesday, is expected to be voted on sometime Friday. Gov. Andrew M. Cuomo, who said he took no role in the negotiations for the rent package, has publicly vowed to sign into law whatever bill the two houses pass on the issue.
Late Wednesday morning, he said he'd keep to that vow. "I believe this is the best tenant protections they will pass, and I will sign it," Cuomo said at the Capitol.
The impetus for the agreement, beyond a growing tension between lawmakers and Cuomo, is the expiration later this week of rent regulations that affect more than 1 million apartments in New York City.
"None of these historic new tenant protections would be possible without the fact that New York finally has a united Democratic Legislature," Senate Majority Leader Andrea Stewart-Cousins and Assembly Speaker Carl Heastie said in a written statement.
Sen. Brian Kavanagh, a Manhattan Democrat who leads the Senate housing committee, said the bill he helped negotiate comes after years of Senate control by Republicans, who helped the real estate industry create rent laws "riddled with loopholes."
The new agreement is about "re-balancing the system" to allow landlords to get a reasonable return on their investments while protecting tenants. "This is not intended to skew anything as much as to balance the appropriate interests of all parties,'' the senator said.
Though many Buffalo area lawmakers were not publicly out front on the rent efforts, as compared with officials from some other upstate cities, some of the agreement's provisions will have an effect on all areas of the state.
For instance, the existing burden on tenants to prove that they were evicted for merely complaining about the conditions of their apartment will be flipped on its head, according to Assemblyman Steven Cymbrowitz, a Brooklyn Democrat who negotiated the final bill's deal as chairman of the Assembly housing committee.
The panel took testimony around the state. He recalled hearing from one woman whose child was nearly struck when part of a ceiling fell down; when she complained to the landlord, she was given 72 hours to leave the apartment.
"What we have done is now prohibit retaliatory evictions against anyone who makes any good faith complaint alleging … that there's something wrong with an apartment," Cymbrowitz said. Instead of tenants having to prove an illegal retaliatory conviction, landlords will have the burden of proving that an eviction was not retaliatory.
"That is a key piece," he said.
A tenant who wins a legal action against a landlord will be awarded a renewal in their lease, and landlords are barred from imposing a big rent hike as retaliation.
The deal includes an array of tenant safeguards, including before they move into an apartment, such as banning landlords from asking people for more than one month's security and the first month's rent as a condition for signing a lease. The agreement also:
• Bans "tenant blacklists," used against tenants for enforcing their rights and also creates a criminal penalty for landlords who illegally lock out tenants.
• Preserves the rights of landlords to evict tenants who don't pay rent, but puts in place new evictions procedures, including giving tenants more time to get a lawyer or come up with funds to pay back rent.
• Requires specific notice from landlords if they intend to not renew a lease or raise an apartment's rent by more than 5%.
The deal expands statewide the Emergency Tenant Protection Act, which for years has applied to New York City and Nassau, Rockland and Westchester counties. It regulates such things as allowable annual rent hikes in apartments covered under the law.
A number of conditions would have to be met in order for the law to apply in an upstate city, town or village.
For starters, it would apply only to buildings constructed prior to 1974 that have six or more units. Buffalo officials recently told The Buffalo News they had no firm accounting for how many such apartments exist in the city.
A housing survey, paid for by the locality, also would have to be performed. If there is a net vacancy rate below 5% in a community, then the interested local government can opt into the tenant protection act. It would then have to create a board — run at the county level — to regulate the system and determine annual allowable rent increases for the covered apartments. Cities, towns and villages may voluntarily opt into the program.
"There's no mandate that any locality adopt this,'' said Kavanagh, the Manhattan senator.
But the rent control program, he said, "helps keep communities stable and affordable … and insulates communities from speculation, from gentrification, and they give lots of rights for tenants to live in their apartments.''
The deal also includes new protections for people living in manufactured or mobile home parks.
"Manufactured homes are the affordable housing of upstate New York," Cymbrowitz said in an interview Wednesday morning.
Lawmakers heard numerous complaints from tenants in such residential parks, including cases of out-of-town developers buying up the land upon which the homes sit – the actual units are owned by the residents – and then jacking up the rental fees on the property. Or, in other cases, speculators send rents soaring to push people out of their homes so developers can turn the parks into other uses.
The deal between the Assembly and Senate would require a park owner or operator to give residents of a manufactured home two years notice before evicting them, as well as a $15,000 stipend.
Rent increases on manufactured home residents would be capped at 3% annually, unless the landlord can justify the need for a hardship allowance, in which case rent can rise a maximum of 6% a year. A "homeowner's bill of rights" provision would be added to all residents' leases in a manufactured home park.
Cymbrowitz said the need to provide new protections for manufactured home residents became clear during a visit he made to one upstate residential park and after listening to their issues during his Assembly hearings. "We saw that we had to do more than just give lip service to them that was done in the past," he said.
Rent control groups heralded the statewide deal. "Millions of New York renters still don't have the protections they need – many of them rent upstate,'' said Cea Weaver, campaign director of the Upstate Downstate Housing Coalition.
But an apartment industry group said the measure will "greatly restrict" investments in renovations of rental units. "This will have devastating effects in a state where over half of the housing stock was constructed before 1959,'' said Greg Brown, senior vice president of government affairs at the National Apartment Association. He said lawmakers should be focused on finding ways to encourage more housing across income levels "not implementing rent control policies that result in the deterioration of housing stock and reduced supply."