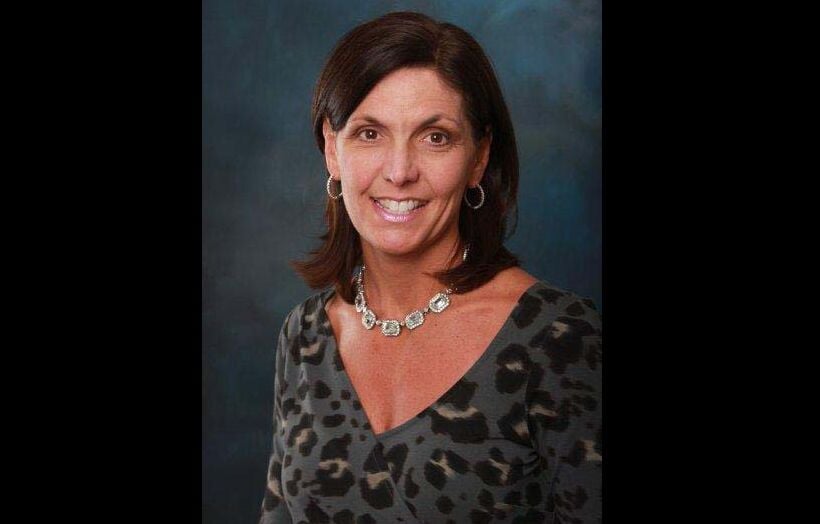 A leading candidate for Erie County sheriff once drove her Buffalo police vehicle into the rear of a stopped van, seriously injuring the other driver and costing city taxpayers $825,000 for an unusually large court settlement.
"My foot slipped off the brake," then-Lt. Karen L. Healy told lawyers for the other driver, who underwent surgery to repair two ruptured discs in his back's lumbar region.
Both vehicles had been waiting for a traffic light to turn green at Bailey Avenue and Broadway on a sunny and dry June day in 2001.
After the other driver sued the city, Healy explained in a 2002 deposition that the sole of her shoe might have had oil or grease on it, picked up during a foot chase earlier in the day.
But her foot might have done more than slip off the brake, added Healy, who now goes by Healy-Case. It might have hit the gas pedal.
"The car lurched forward, and I don't recall if it – if I hit the accelerator or not," she said in her sworn testimony.
While she said her Chevrolet Impala rolled at just 2 mph into the van in front of her, the driver suffered herniated discs requiring surgery, according to records from the case. Matthew R. Porter, who at the time was a 23-year-old technician for an Adelphia Cable contractor, was left unable to perform the work, according to medical summaries filed in the case.
In 2005, after two weeks of testimony in the civil trial, the city settled with Porter's lawyers as city government tried to pull itself out of a financial crisis. The $825,000 payout required approval from the Common Council and Buffalo's state-appointed financial control board, which was in its second year and imposed a wage freeze in 2004. Porter had initially asked for $3 million to compensate him for lost wages and the medical care he would need.
Healy retired from the Buffalo Police Department in 2010 and has gone by Karen Healy-Case since her marriage to Kenneth F. Case, now an Erie County Court judge.
In February, the Erie County Conservative Party endorsed her to succeed Sheriff Timothy B. Howard, who has opted not to run again. The Republican Party leadership then endorsed her, choosing to work in tandem with the Conservatives rather than split the tally from right-leaning voters.
Interviewed recently about the accident that happened 20 years ago, Healy-Case acknowledged she was at fault and highlighted her initial conversation with the other driver. She said that Porter exited his vehicle and told her: " 'I'm so glad it was you that hit me.' " To her, Porter was revealing his intent to sue an entity with deep pockets, the City of Buffalo.
Efforts to reach Porter for this article were unsuccessful. But one of his attorneys on the case, Stephen C. Ciocca, said Porter was referring to the difficulties he would have faced as an ordinary citizen had he run into the back of a police vehicle. The comment, Ciocca said, "had to do with him being relieved that the shoe was not on the other foot."
When interviewed, Healy-Case went on to express regret that Porter was hurt.
"I was very sad to hear that he had any injuries whatsoever," she said. "I certainly would never want to hurt anybody, and I would never intentionally hurt somebody." But she said it was "truly an accident."
At this point, Healy-Case is the only candidate endorsed by two parties. However, John C. Garcia, a retired Buffalo police detective, will challenge her in a party primary for the Republican line. As many as five sheriff's candidates could be on the general election ballot in November.
Now that police disciplinary files are public documents in New York, The News has been researching the disciplinary histories of the sheriff candidates who have had law enforcement careers. Healy's disciplinary file had just one entry, from 1997, which involved her "conduct," according to a record from the Buffalo Police Department. But no documents on the matter still exist, a police spokesman said. The internal charges were dismissed in 1998, the record says.
There is no indication the accident in 2001 kicked off an internal inquiry, possibly because the Buffalo Police Internal Affairs Division at the time did not investigate crashes involving officers, the police spokesman said.
Healy had been with the department for more than 14 years, and been promoted to lieutenant, when she sat for a deposition in Porter's lawsuit in October 2002.
Porter's lawyers were arguing that Healy had to have been negligent in causing the crash because of several appeals court decisions agreeing that negligence is usually present when a driver strikes a stopped vehicle from the rear.
Healy had to provide an explanation to show she had not been negligent. Oil on her shoe was not enough for then-State Supreme Court Justice John A. Michalek, who found her negligent, court papers show.
The city countered by citing an exception for government vehicles doing work on a highway, but Porter's lawyers beat that back by saying the exception applies to vehicles performing work, like street sweepers, snowplows and police vehicles responding to emergencies. Healy, according to her testimony, was merely driving between two police-district headquarters as part of her regular workday.
Ciocca, one of Porter's lawyers, said during a court hearing that if Healy knew a substance on her shoe was making it slip off the pedal she was obligated to "take some type of steps to remove that grease from her feet."
The city wanted Porter assessed by its own medical expert. After examining Porter and reading medical records from the doctors he had seen, the city's expert concluded that the "most likely" cause of his lumbar disc herniations was the accident with the police officer.
As the trial approached, Porter complained of a second issue: an emotional disability as a result of the accident. Wrote a psychiatrist: "He is disabled now, and his emotional disability is due to his accident of June 19, 2001." The doctor wrote that Porter's "day to day life seems to be very difficult due to anxiety and depression.''
With this development emerging soon before the start of the trial, the judge delayed it to give the defense time to respond. But in the midst of the trial in 2005, the parties settled, with the city never admitting the officer had been negligent.