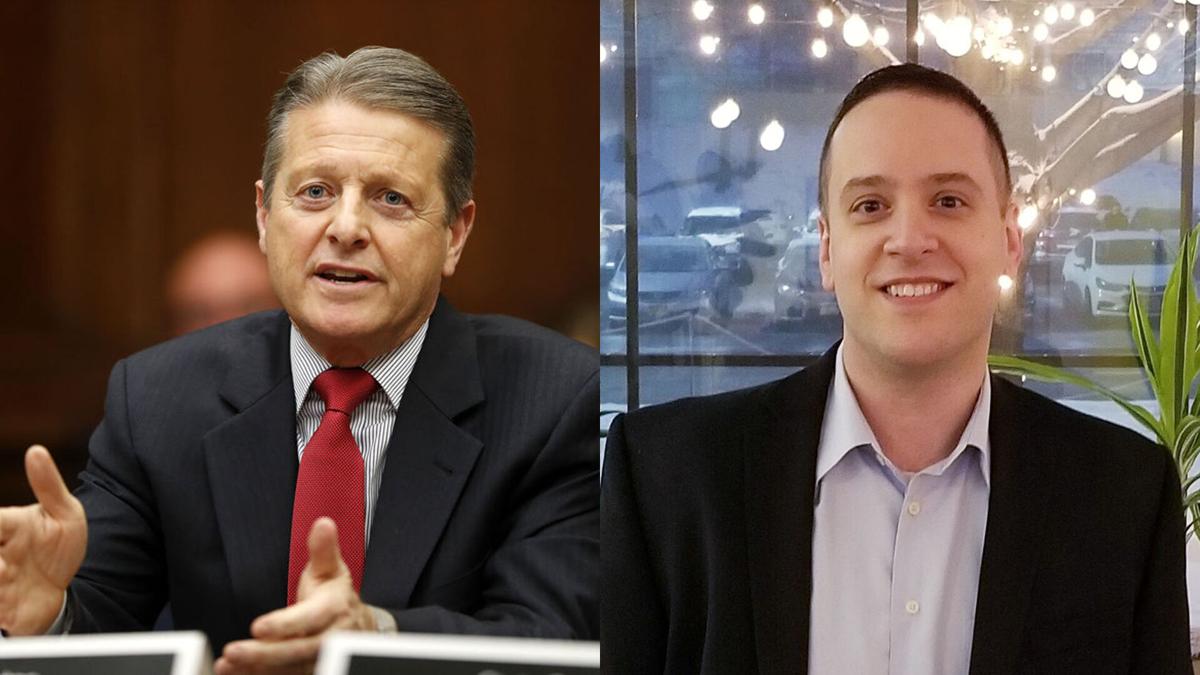 The global pandemic and its effect on New York State has emerged as a main issue in the race for the 59th State Senate District seat.
"Right now, coronavirus is everybody's concern and it overshadows everything," said Patrick M. Gallivan, the Republican incumbent from Elma. 
"The pandemic has put some issues squarely into focus that are seen as an immediate need," said Jason W. Klimek, an attorney and Democrat from the Monroe County Town of Henrietta.
Klimek said an immediate need is to increase broadband infrastructure, as more activities take place from home.
"There are large parts of the district that don't have broadband that can support video conferencing and remote working opportunities," Klimek said. "For years we've known we have insufficient broadband." 
Gallivan sees two immediate concerns.
"My main concern is the impact of coronavirus, not just from the health perspective on individuals, but also on businesses and families," he said.
His second concern is Gov. Andrew M. Cuomo's continued exercise of emergency powers.
"We're well past the immediacy of it," he said of the pandemic. "I think the Legislature should be exercising its authority and return our state governance to that rightful balance intended by the Constitution."
This is the second time since Gallivan was elected 10 years ago that he has an opponent as he seeks re-election in the district, which includes southern and eastern Erie County, all of Wyoming County and parts of Livingston and Monroe counties.
Klimek said one of the main reasons he is running is "to give people in the district a choice and a voice in Albany." He said the district has not had a voice in Albany since Republicans became the minority in the state Senate 2018.
"In order for our voice to be heard, you need a Democrat at the table," said Klimek, who was raised in Fairport and worked in the film industry and for a securities firm before attending law school.
Gallivan said he focuses on issues, and has worked across the aisle.
"My background has helped me along the way in the sense that I've always tried to respect everybody," he said. "You don't get anywhere by calling people names, by badmouthing and lobbing grenades."
Gallivan, a former Erie County sheriff and captain with the State Police who also served on the state Parole Board, wants to work with Democrats to change the controversial bail reform law the state Legislature passed last year. Judges should have the ability to consider public safety when deciding to grant bail, he said.
"The bail laws were not perfect before," Gallivan said.
Klimek agrees there should be "tweaks" to bail reform, but he said the idea behind the law was correct.
Klimek, who heads the cannabis practice group at his law firm, also said that cannabis should be fully legalized. In addition to problems with cannabis laws being unequally enforced, full legalization could generate $500 million to $1 billion in tax revenue each year, he said.
Ballot lines: Republican, Conservative and Independence
Background: Incumbent state senator, former Erie County sheriff and State Police captain 
Background: Corporate and tax attorney and head of the cannabis practice group at Boylan Code, a Rochester law firm.