ALBANY – The ambitious plan to reshape the Thruway from Yonkers to Buffalo sounded like one that could be popular with travelers and taxpayers alike.
It went like this: A private company would pay to knock down 23 aging rest stop plazas along the Thruway and rebuild them as sparkling, stylish spaces for weary travelers, with amenities appropriate for the 21st century and a host of new restaurants. On top of that, taxpayers would not have to pay a dime for the project, because in exchange for funding the construction, a company would gain a 33-year lease at the stops and a cut from goods sold in the facilities.
Early reviews for new Thruway rest stops are starting to come in and users are finding lots …
Reality has been more complicated.
During the final weeks of Albany budget negotiations, a Rochester-based construction firm doing the work has quietly been in discussions with state officials about cost overruns. LeChase Construction has been seeking a taxpayer grant to cover those costs, stating that it otherwise risks financial collapse. Two people with knowledge of the matter pegged the sum LeChase was seeking along with a partner, AECOM Tishman, at $260 million.
A recent letter to Gov. Kathy Hochul, written by a building industry group, stated a "significant funding shortfall" would soon begin affecting businesses and workers down the project's supply chain. 
The $25 million center opened a year ago to much fanfare with public officials saying how it would play an important role in bolstering tourism but criticisms persist over the center's location and whether it is succeeding in its
But unlike other state government projects suffering from soaring construction costs, in this instance, the builders themselves are contractually liable for overruns. Hochul's administration appears to have little interest in supplying the funds, and the Assembly's top lawmaker overseeing transportation is also wary. 
Further complicating the situation is that, according to financial documents reviewed by The News, a different conclusion has been reached by a consulting firm reporting to the project's bondholders, who hold $269 million in debt that is financing the project.
An April 3 report issued to project lenders and investors indicated that the project was on budget. The outside consulting firm that reviewed the project's finances on behalf of bondholders, Altus Group, assessed documentation provided by the joint partners in the construction venture, which includes LeChase. Altus Group found the value of the construction contract was $234.5 million, while the cost had been $111.6 million.
Those documents, according to the report, "confirm that the construction cost to date is commensurate with the overall progress of the works at this time."
In response to questions, the majority partner in the joint construction venture, AECOM Tishman, declined to address the contradiction between the report's finding, and the builders' contention that $260 million in taxpayer money was necessary to cover cost overruns.
The companies involved in the project have had "ongoing discussions" with the Hochul administration on "all items related to the project," said a spokesman for the joint construction venture, John Gallagher. "All stakeholders are actively working to solve the complex challenges involved in this project for the benefit of the traveling public and remain committed to successfully completing the program," he said.
A spokeswoman for LeChase, a minority partner in the joint venture, also declined to address the bondholder report, but said "the unprecedented global supply-chain and industry cost issues obviously affect all parties involved in the project."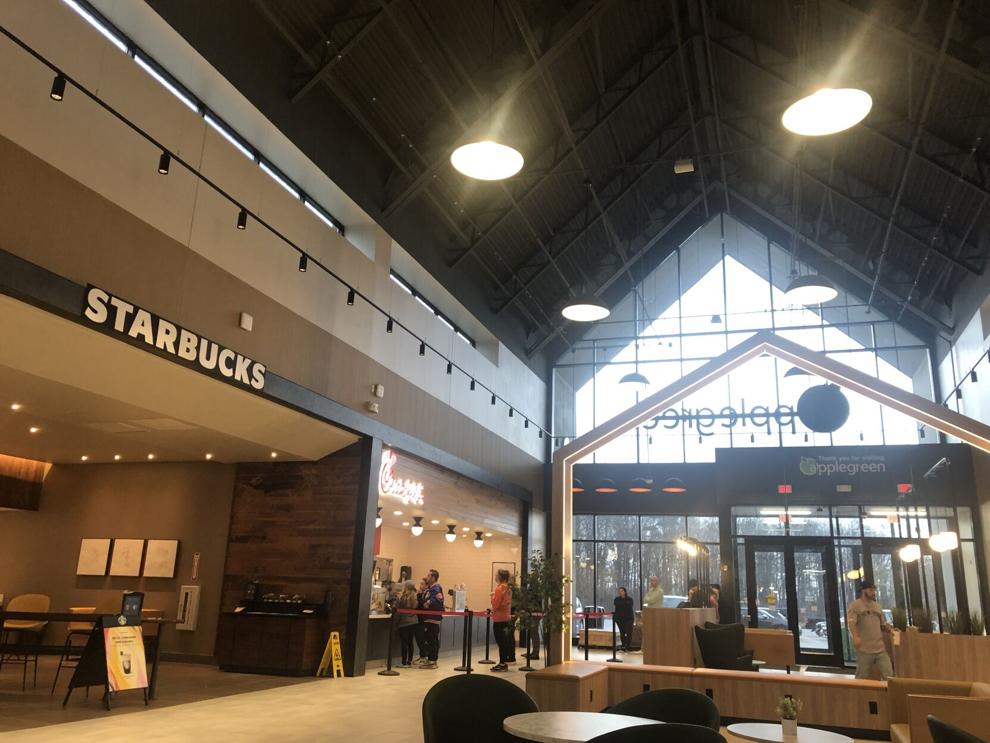 The winner of a competitive bidding process to build, finance and operate the travel plazas was an Irish company called Applegreen Limited, which operates hundreds of service areas in Ireland and beyond. It was also chosen to be the service area operator in New Jersey, Connecticut, Pennsylvania and Delaware, according to the company.
At issue is a 1954 land easement deal allowing 2.7 miles of the state Thruway to be built on nearly 300 acres on the Seneca Nation's Cattaraugus reservation.
The public-private partnership Applegreen entered with the state Thruway Authority was unusual: New York taxpayers would pay none of the cost for knocking down 23 of the 27 existing rest stops and rebuilding them, nor for renovating four others.
In exchange for funding the construction, Applegreen received a 33-year lease to run the plaza concessions and would earn revenue from sales.
Applegreen hired AECOM Tishman as the design-build contractor for the project. AECOM is working under a fixed-price contract, which means AECOM is liable for construction cost overruns. AECOM Tishman is a multinational, Fortune 500 firm focused on infrastructure consulting and construction management.
LeChase, a minority partner in the building venture with AECOM, is also liable for overruns. While LeChase is a large company by upstate New York standards and employs hundreds of people, its ability to absorb significant cost overruns likely pales in comparison to that of its majority partner.
The joint partnership is 80% owned by AECOM Tishman and 20% owned by LeChase, according to a LeChase spokeswoman.
Meanwhile, Applegreen is the party responsible for repaying the $269 million in debt to bondholders. But Applegreen is not liable for the construction cost overruns, which was noted as a favorable factor when Fitch Ratings deemed the bonds' "stable" in February.
A Thruway welcome center estimated to cost $20 million is trying to show there's more for visitors to do in Western New York than drive to Niagara Falls, take a selfie and leave. The large, prairie-style building constructed along the Niagara Thruway on Grand Island is meant to draw drivers off the highway and introduce them to the history, attractions
An Applegreen spokesman, Paul O'Kane, said the company was "committed to this contract with (the Thruway Authority) and look forward to continuing to deliver on this much-needed overhaul of NY's service area network."
O'Kane declined to address how the financial problems cited by AECOM and LeChase could affect the construction progress.
A number of umbrella groups representing contractors in New York have recently written recent letters to Hochul, seeking taxpayer funds to buoy AECOM Tishman and LeChase.
John O'Hare, managing director of the state Building Contractors Association, wrote on March 24 that the joint venture has been "absorbing substantial cost increases reflective of escalations related to the cost of building materials, unanticipated supply chain disruptions and labor availability and cost, among others."
"These historic, unprecedented and altered circumstances due to the Covid global pandemic have caused the costs for this project to increase exponentially while the pressure to maintain schedule on behalf of the traveling public has remained a constant," O'Hare wrote. 
O'Hare wrote that a "significant funding shortfall exists" that would "shortly begin " to impact project partners down the supply chain, including building tradesworkers and minority-and-women-owned businesses. He requested that the state include "necessary financial relief and assistance to stabilize this project" during the budget process.
Identically-worded letters were sent to Hochul by the New York Building Congress, the Regional Alliance for Small Contractors, the National Association of Minority Contractors, and Nontraditional Employment for Women, an organization that trains and places women in careers in skilled construction.
LeChase's apparent financial issues have generated some sympathy from members of the Legislature. There is far less sympathy for AECOM Tishman, a multi-billion dollar company.
Democratic Assemblyman William Magnarelli, who chairs the Assembly Transportation Committee, said he was approached by a partner involved in the project – he could not recall the name – about securing "a couple hundred million" dollars in the budget.
But Magnarelli said it would create a "slippery slope" if any contractor facing financial issues could be bailed out by state government. And this particular project was supposed to be built without taxpayer money.
"The state has no obligation to pay any money, period," he said last week. "At this point and time, I know of nothing being put in the budget."
A Hochul spokesman, John Lindsay, said the Hochul administration has been working with Applegreen to "deliver on their contract."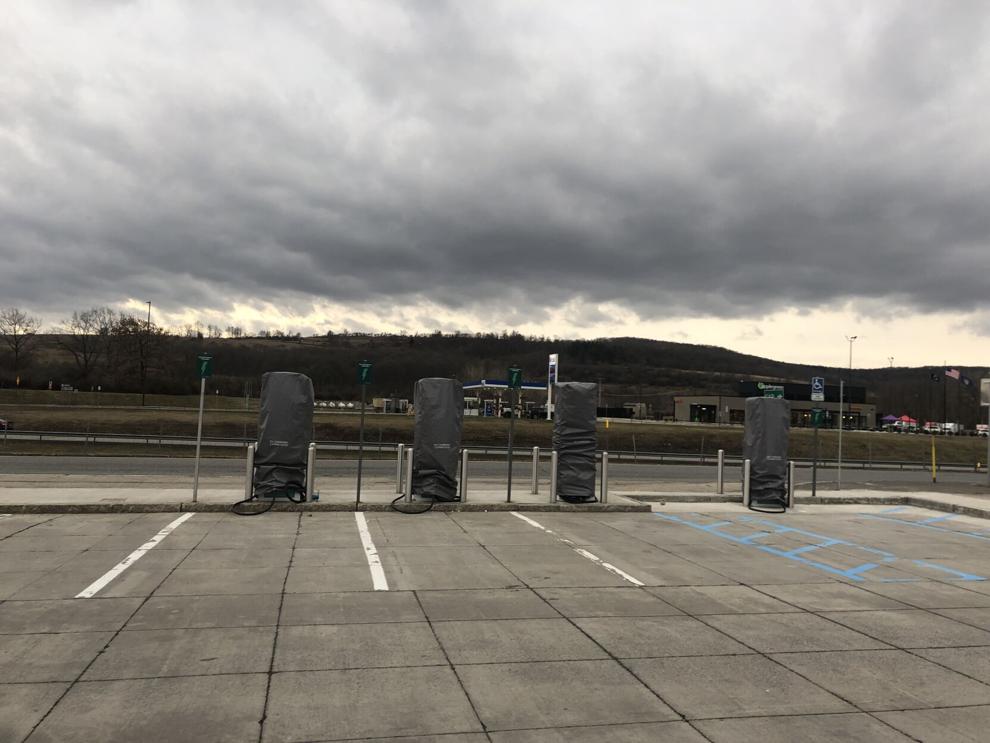 In 2018, then-Gov. Andrew Cuomo put forth a plan to address a "dire need" to improve customer amenities, technology, commercial truck services and overall facility energy efficiency at New York's 27 Thruway rest stop areas. The Thruway Authority's goal is "reimagine and modernize" New York's transportation network so that it could "continue to support our growing economy."
The Thruway Authority issued a request for proposals, and in 2020, Empire State Thruway Partners was selected by the authority's board of directors. Empire State Thruway Partners is operated by Applegreen, which put forth a $450 million investment plan to win the bid.
Restaurants that served Thruway customers, including McDonald's, were to be replaced by different eateries including Shake Shack and Chick-fil-A. Many of the new stops would have drive-through windows for the first time.
The rest stops originally were built in the 1950s, and most recently replaced or remodeled in the 1990s. 
The work across 27 plazas was expected to create 12,000 construction jobs. The closings also led to the layoff of hundreds of concessions workers. Although, at the time of the layoffs, Applegreen indicated it planned to rehire as many as possible when the sites reopened. (Applegreen told The News last week that the company "will be rehiring people, and in fact we plan to grow overall employment levels at the sites.")
The construction was staggered to be in two stages: Sixteen of the areas would be redeveloped first, then a second batch of 11. 
In July 2021, development began on the first batch, and many were scheduled to be reopened by the fall of 2022. As of last week, only five reconsructed sites have begun operating restaurants.
Among those significantly delayed was the New Baltimore rest stop, an oasis for drivers along a stretch of I-87 between Albany and the Hudson Valley. According to the recent information provided to bondholders, that area was supposed to reopen on Sept. 30, 2022, but now has an expected opening of May 19, 2023 – 231 days late. One issue was that during demolition, a fuel contamination was found in the site's soil.
No bathrooms or restaurants are available, reads a sign greeting visitors, though a set of portable toilets is lined up near the gas station. (Like all the other rest areas, the gas station remained open during construction.)
The Thruway Authority has adopted a policy that no two consecutive service areas in the same direction of travel may be closed at the same time. Because it is accessible both northbound and southbound, New Baltimore is a key strategic point. When New Baltimore opens, four more rest areas can close and begin construction.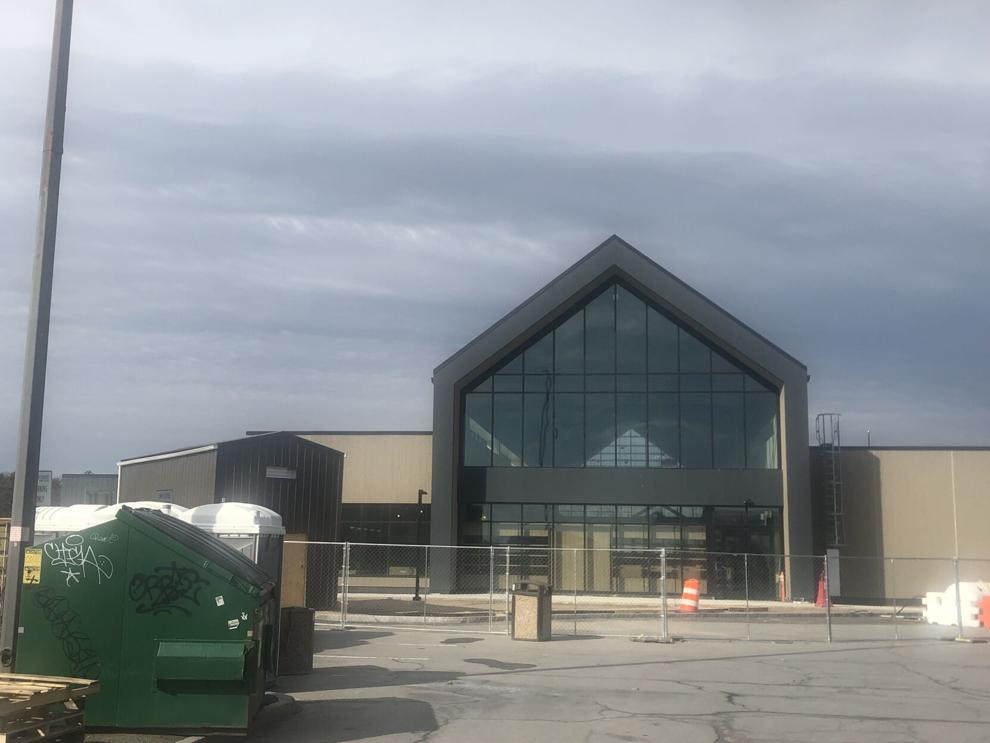 A total of five newly reconstructed stops are scheduled to open by mid-June, according to Applegreen. O'Kane said the company was "pleased" with recent progress on the construction.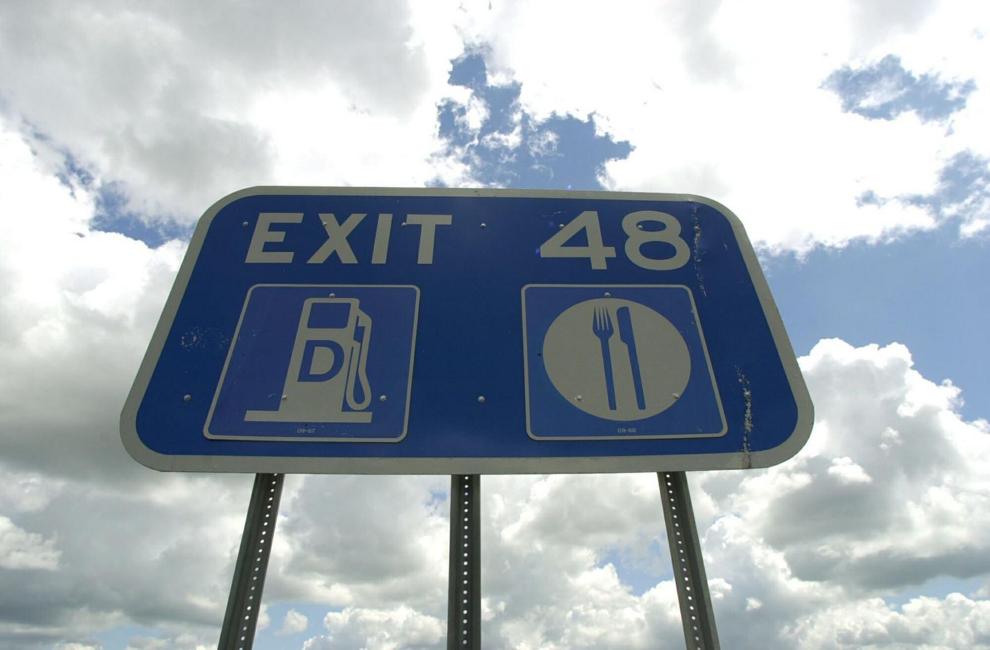 Related: Completed Thruway rest stops are not getting rave reviews
Early reviews for new Thruway rest stops are starting to come in and users are finding lots to complain about.
Long lines. Too small. Not enough car chargers. 
The long lines for restaurants could change as more rest stops open, but another source of criticism is that some of the rest areas that have reopened are small, such as the Indian Castle service area, about 220 miles east of Buffalo on the way to Albany. The stop includes a Popeyes, Starbucks, a convenience store and a seating area for roughly 20 people.
During a February budget hearing, Assemblyman Michael Norris of Lockport, who commutes to Albany along the Thruway, noted at such smaller rest areas, "there's very limited space for people to actually eat their food, to sit down or rest."
Correction: This article has been updated to say that in the 1990s, New York's rest areas were replaced or remodeled. An earlier version of this story misstated that fact.