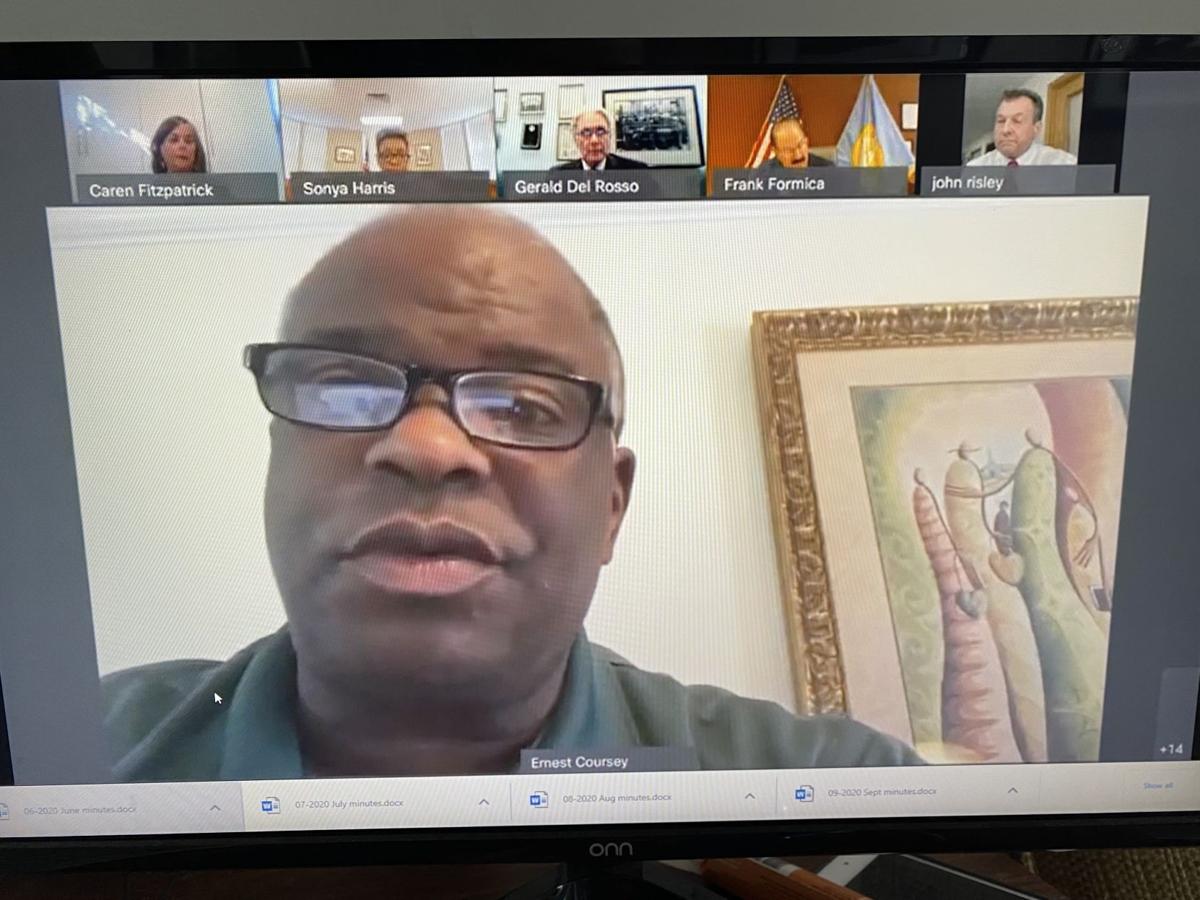 On Jan. 1, Joseph Vicari will take the oath of office for his 14th term in Ocean County government, and his first as a county commissioner.
For the previous 13 terms, he served as a member of the Ocean County Board of Chosen Freeholders, a name that as of 2021 enters the scrapheap of history under a law signed by Gov. Phil Murphy in August.
Supporters call the change long overdue, describing the term "freeholder" as a reminder of a time when only white male landowners could be elected to public office.
"As a former freeholder, I was fully aware that this title was not inclusive of African American women such as myself. History is constantly evolving, and our terminology needs to keep up with it to be more reflective of where we are as a society," Lt. Gov. Sheila Oliver said after the bill was signed.
Vicari and others with long service in county government are unhappy about the change.
Cumberland County Commissioner Jack Surrency on Wednesday called for the resignation of jail Warden Richard Smith, citing "failed leadership" in response to the COVID-19 pandemic.
In Cape May County, Gerald Thornton dismissed it as politically correct nonsense. Until Friday, he served as chairman of the Board of Freeholders and will now lead the county Board of Commissioners. Atlantic County Executive Dennis Levinson argued the title freeholder is neither racist nor misogynist.
"It's just the time we're living in," Levinson said. "People want to tear down statues of Abraham Lincoln, they want to desecrate churches. It's about time people of good will stood up and said enough is enough."
Levinson said he had no issue with the removal of statues honoring leaders of the Confederacy, saying they fought against the American flag. But he believes things have gone too far, including the change to the name of the county government.
In signing the law, Murphy cited an ongoing national reckoning examining what he described as the vestiges of structural racism. The death of George Floyd under the knee of a Minneapolis police officer in May sparked national outrage, and a renewed effort to seek fundamental changes in American society.
"We have an obligation to ensure that governance in New Jersey is inclusive and representative of the tremendous diversity of our great state," Murphy said.
Incumbent Republican John Risley and Democrat Caren Fitzpatrick are the official winners in the Nov. 3 at-large Atlantic County freeholder race, after a judge ruled Tuesday that a partial audit and recount of another 4% of ballots were sufficient to show the results are accurate.
"How far are you going to go with this political correctness stuff?" said Thornton, who has spent decades as a freeholder. In a recent phone interview, he said the same arguments could be made to change the title of governor, saying former governors held slaves and at one time the office was only open to white men. "Call him the state administrator."
For Vicari, who has spent 40 years as a freeholder, the title is now part of his name.
"It's going to be a big change come Jan. 1," he said. It will mean changing signs, business cards and stationery, he said, arguing it will create unnecessary confusion for residents. There are already several positions with the title commissioner, including some municipal governments and the county utilities authority.
Thornton, Levinson and Vicari, all Republicans, each suggested that in a year of COVID-19, budget crises and social unrest, Trenton had too much else to address in 2020 without changing a century-old name.
"There are more important things, more pressing things to worry about," Vicari said.
ATLANTIC CITY — "After getting it, there's an overwhelming sense of optimism," said Dr. Manish Trivedi, chairman of infectious disease at AtlantiCare Regional Medical Center.
In Cumberland County, Jody Hirata, the deputy county administrator, said the change isn't that big of a deal. The county changes business cards and stationery as new members are elected to county government, she said, and they have a year to complete getting signs painted and making other changes. The county website has already been updated to reflect the change.
"It's something that needs to be done, and we're going to do it," she said.
Neither Cape May County nor Ocean County plan to fight the change.
The Atlantic County governing body — still freeholders at that point — unanimously approved a resolution supporting the change in August.
"We all understand what's happening and the reason why the name change will be coming forward," said Freeholder Ernest Coursey. "I believe it was (Freeholder) John Risley who said we serve the people of our districts in this county, whether it's county commissioner, whether it's freeholder or freeloader or whatever you want to call us. We're called upon to serve and to represent the people of Atlantic County."
BRIDGETON — A Cumberland County commissioner on Tuesday sent a letter to the state Department of Corrections asking for an inspection of the county jail amid a COVID-19 outbreak there.
He mentioned that fellow Democrat Caren Fitzpatrick put forward a similar resolution two years earlier, which failed. Coursey, who is Black, asked for and received a unanimous vote this time.
Fitzpatrick said at the meeting that the change could clear up confusion about the function of county government.
"Nobody we talked to knows what a freeholder is unless you're in the county bubble," she said.
At the same meeting, Freeholder Amy Gatto pointed out that the discussion was taking place on the 100th anniversary of women achieving the right to vote through the 19th Amendment.
"I hope today that we are creating history and not erasing it," she said. She suggested those who really want to break down barriers should volunteer and campaign for women and people of color who run for office, and break out a checkbook for financial support.
WILDWOOD — City officials are asking for nearly $1.6 million from Cape May County for a new playground and other improvements at the Byrne Community Center, and they want residents to help them get it.
As Thornton pointed out, New Jersey was long the only state to use the term "freeholder," dating to the early 1700s. The term goes back centuries more in English history, the Atlantic County website states.
In a July opinion piece published in The Press of Atlantic City, Levinson argued New Jersey allowed women and Black people the right to vote in the 18th century, unique among the 13 original colonies. He described the title change as an emotional rush to judgment.