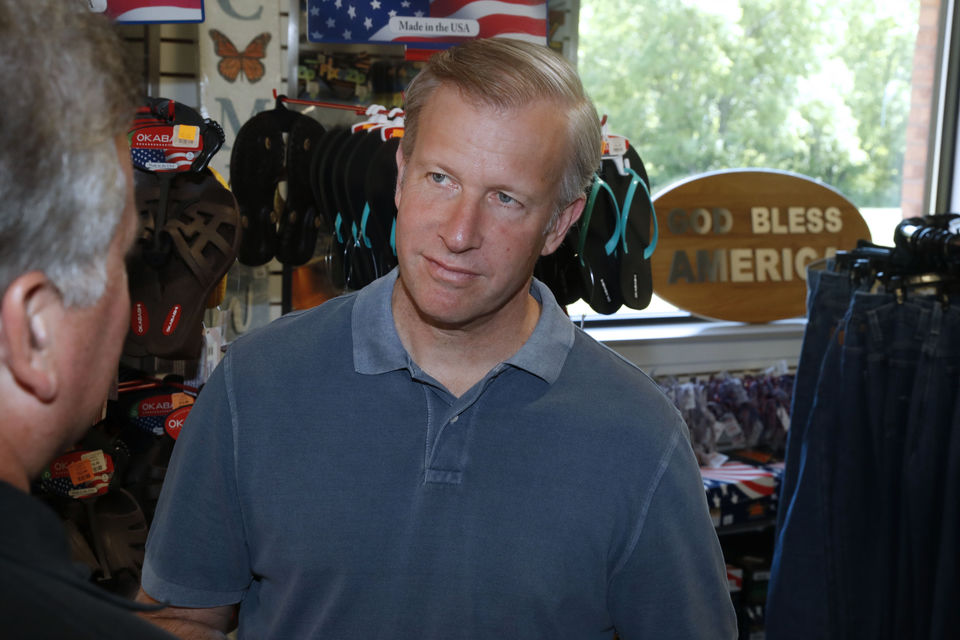 WASHINGTON – It's now clear that State Sen. Chris Jacobs won a seat in Congress in the June 23 special election in New York's 27th District – but Democrat Nate McMurray finished only about 5.3 points short of an upset.
Niagara County on Tuesday finished counting most of the remaining absentee ballots in the race. With about 150 ballots yet to be counted, Jacobs, a Republican, led in the county with 14,099 votes, to 12,041 for McMurray.
Combined with previously reported final vote totals from the other seven counties that have territory in the district, the Niagara numbers bring Jacobs' share of the vote to 51.3% to 46% for McMurray.
That's a huge turnaround since election night, when Jacobs amassed a 42-point lead.
McMurray insisted the race would narrow when absentee ballots were counted, given that huge numbers of Democrats voted by mail amid the Covid-19 pandemic while Republicans did not.
Jacobs' lead shrank to 8.9 points last week once Erie County and several small counties reported their absentee totals, and then dwindled to about 8 points once Genesee County added its final numbers. 
In reaction to that total, Dave Wasserman, House editor for the Cook Political Report, tweeted: "This is a pretty dismal special election showing for Rs," meaning Republicans.
Wasserman said he expected Jacobs' lead to dwindle further with Niagara County's results, producing a surprisingly tight result in a district that President Trump won by 25 points four years ago.
But Jacobs' political consultant, Cam Savage, insisted that Jacobs performed extremely well, considering that he faced attacks both from McMurray and a Republican primary opponent, Beth Parlato, who spent big on television ads in the race.
"It was an unprecedented gauntlet that Chris had to run, and to do that and still be able to declare victory on election night is pretty remarkable," Savage said.
McMurray on Tuesday still refused to concede, noting that a small number of votes remain to be counted.
He said the near-final results stand as a warning sign for Jacobs, whom he will face again in the November race for a full term when Trump – a Republican allied with Jacobs and falling in recent polls – stands for re-election.
"Even if it stands where it is, at 5.3% in the reddest district in New York, when I ran an anti-Trump campaign and got outspent by so much – it's gonna send a message regarding November not just for us, but for the country," McMurray said.