ALBANY – On Feb. 9, John Cirando stood before a lectern in the ornate Court of Appeals Hall and pressed his argument: His client, serving a 54-year sentence for rape, should be granted a hearing to consider newly surfaced evidence. 
Six black-robed judges of the state's highest court sat listening; a seventh and final chair was vacant. Justices Rowan Wilson, Jenny Rivera and Shirley Troutman peppered Cirando with questions, as the body's acting chief judge, Anthony Cannataro, presided.
Six days later, a major development shook the state's legal landscape: Gov. Kathy Hochul's nominee to fill that unoccupied, seventh seat – the permanent chief judge position – was rejected by the State Senate. The process of picking a chief judge of New York would begin anew.
That put Cirando in a seemingly awkward position. The Court of Appeals justices were actively considering whether Cirando's client should gain a new hearing. Simultaneously, Cirando was now tasked with determining whether several of those justices could be elevated.
Cirando is one of 12 appointees to the state Commission on Judicial Nomination, a panel that decided – in secret – whether Wilson, Rivera, Troutman, Cannataro or others could be named chief judge.
When there is a vacancy on the Court of Appeals, the commission is tasked with sifting applications, interviewing candidates and producing a list from which the governor may nominate a replacement to the court.
Cirando's dual roles are not unique on the panel, nor are they legally improper. 
Under the state constitution, at least four of the 12 commissioners must be attorneys. The current commission includes six appointees whose law practices include a focus on appellate work. Their selection to the panel makes a degree of sense: Few are more knowledgeable about the quality of New York's appeals judges than appellate attorneys.
But commissioners also may argue high-stakes cases before those judges they are charged with vetting. At least four of the current commissioners have argued cases before the Court of Appeals.
Still, commissioners rarely recuse themselves from voting on Court of Appeals candidates over potential conflicts of interest, according to people familiar with the process. In fact, commissioners are effectively discouraged from recusing themselves because of a wrinkle in state law.
The Court of Appeals, the state's version of the U.S. Supreme Court, issues rulings serving as precedent for the rest of New York's court system. The rulings impact the lives of New Yorkers on issues including criminal justice, workers' rights, the environment and the functioning of the state's democratic institutions. 
Last year, the Court of Appeals found that Erie County social services agencies could not be held liable for allegedly failing to protect a developmentally disabled woman who was raped, tortured and murdered. In another case last year, the court ruled that an employee could not bring a lawsuit alleging he was forced to pay illegal wage kickbacks to his employer. And the court threw out congressional district lines drawn by the State Legislature, a decision that contributed to Republicans winning a narrow majority in the U.S. Congress.
A month ago, Senate Majority Leader Andrea Stewart-Cousins, a Democrat, floated the idea of eliminating the Commission on Judicial Nomination through a constitutional amendment. Her idea would allow the governor to pick Court of Appeals nominees directly. 
Good-government groups, bar associations and former members of the judiciary pushed back, arguing the commission's bipartisan dynamic makes the Court of Appeals less politicized, especially compared to the U.S. Supreme Court, where nominees are chosen directly by the president. 
The former presiding justice of the state's mid-level appellate court in Manhattan, Rolando Acosta, has called Stewart Cousins' proposal a "frontal attack on the judiciary."
John Kaehny, executive director of the government reform group Reinvent Albany, opposes any rush to eliminate the commission. 
At the same time, there is structural conflict of interest, he said, in commissioners vetting judges while appearing before them as attorneys.
Several commissioners practice at firms representing major, corporate clients. Another is counsel for a firm specializing in plaintiff medical malpractice cases, while Cirando has a focus on criminal defense.
Some applicants before the commission, meanwhile, are judges who may have records indicating certain leanings on issues. Kaehny said it would be impossible for the commissioners to "compartmentalize their working and professional existence on one hand, with their work as volunteer judge vetters on the other."
The chief judge of the Court of Appeals, Janet DiFiore, unexpectedly retired 10 months ago, setting off a process that drew new scrutiny to the commission.
Rowan Wilson, an associate justice, applied to replace DiFiore, but did not make the commission's seven-person list of potential chief judges in November. The reasons were not clear, though court observers speculated liberal justices, including Wilson, were kept off by commission appointees of DiFiore and former Gov. Andrew Cuomo.
Out of seven candidates that made the list, Hochul nominated Hector LaSalle, the presiding judge on a mid-level state appellate court in Brooklyn. But at the end of a turbulent confirmation process, LaSalle was rejected by the Democratic-controlled State Senate for allegedly being too conservative.
The commission convened again, and this time, did include Wilson on its seven-person list released in March. He was nominated by Hochul and easily confirmed by Senate Democrats.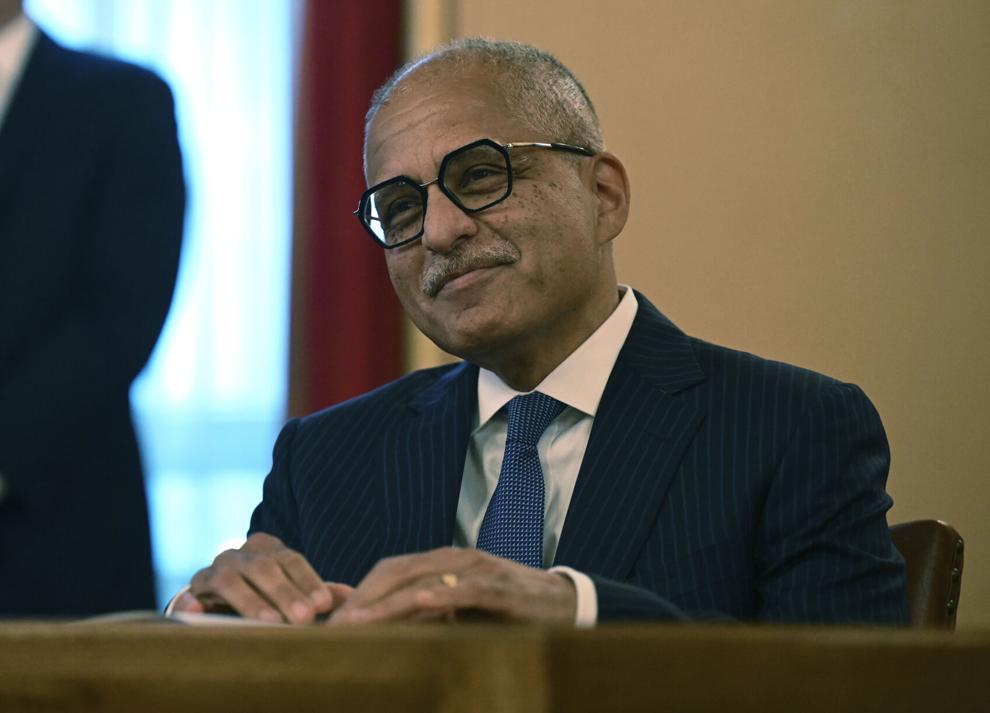 Of seven people first selected in November, only two appeared on the second list in March. Hochul told The News she didn't know why the lists were so different. "You could ask them why they selected others – I don't tell them what to do," Hochul said.
Under state law, the commission is required to operate in secret. The public has no information how any individual commissioner voted.
When the process is complete, the commission issues a letter to the governor, listing the seven chosen, their biographies, the number of applicants and the pool's diversity. That letter is made public. 
The most recent, in March, also revealed that two candidates making the March list had not been interviewed during the November process – indicating they did not apply the first time. That explains, to a degree, why the two lists were so different. In addition, LaSalle understandably did not appear on the second list.
Even under the confidentiality restrictions, the report could and should shed more light on the selection process, according to Vincent Bonventre, a professor at Albany Law School and close court watcher.
"The report could certainly reveal what the particular qualifications of this individual are, which led the commission to include this individual," he said.
'The most flagrant deals and payoffs'
For much of New York history, Court of Appeals judges were chosen in statewide elections, contests that by the 1970s had grown acrimonious and expensive. 
Hugh Carey won election for governor in 1974 and pressed for court reform, leading to a proposed constitutional amendment creating the Commission on Judicial Nomination and "merit-based selection" of judges.
In a 1977 editorial, the New York Times wrote that politics would "hardly disappear from the selection process, but it would be relieved by sophisticated review and deterred from the most flagrant deals and payoffs." The amendment was overwhelmingly passed by voters that year.
One vehement opponent was Republican Assemblyman Charles Henderson, who argued the standard for inclusion on commission lists, that a person be "well qualified" based on their "character, temperament, professional aptitude and experience," was subjective and favored elite insiders.
The only black-and-white requirements to be on the Court of Appeals: Holding New York residency, and admission to practice law in the state for ten years.
Commission rules say diversity should be considered, including "race, ethnicity, gender, religion, sexual orientation, community service, nature of legal practice or professional background and geography;" diversity has clearly been a factor in recent lists, and the current court does not include a single straight, white male.
Of the 12 members of the Commission on Judicial Nomination, four are appointed by the governor and four by the chief judge. Of the four appointed by the governor or the chief judge, no more than two can be enrolled in the same political party; two must be members of the state bar association, two must not. The Democratic and Republican leaders of both the Senate and Assembly get one appointment each. 
The commissioners face no requirement to submit financial disclosure forms detailing private sources of income.
In one instance, Commissioner Matthew Biben resigned from the body when his wife, Ellen, applied for a Court of Appeals vacancy in 2021. But commission rules emphasize disclosure, not resignation or recusal, as the remedy when possible conflicts occur.
The rules say commissioners will "disclose to the commission" any relationship with an applicant that "has or may reasonably appear to have a bearing on the nomination process."
There is no rule requiring commissioners to recuse from voting on a candidate for any reason. In fact, an aspect of state law discourages recusal.
For a candidate to appear on a list sent to the governor, eight of 12 commissioners must vote in their favor. If a commissioner recuses from voting on a particular candidate, that effectively serves as a "no" vote. And if recusals were common, it would put judges who apply to the commission – but have commissioners arguing cases before them – at an inherent disadvantage.
Commissioner Cirando runs a boutique firm based in Syracuse and is "widely regarded as one of New York's preeminent appellate lawyers," according to his firm's website.
On Feb. 9, Cirando made his oral argument before the Court of Appeals, seeking a new hearing for his client convicted of rape. Eight days later, the Commission on Judicial Nomination began soliciting a new round of applicants for chief judge.
On March 24, the commission released its second, seven-person list. Three Court of Appeals justices – Wilson, Troutman and Cannataro – made the cut, while Rivera did not.
Wilson was confirmed as chief on April 18, and two days later, the Court of Appeals ruled 4-2 against Cirando's client.
Cannataro and Troutman joined the majority finding that Cirando's client should not get a new hearing. Wilson dissented, concurring with an opinion written by Rivera that a new hearing should be granted, an act consistent with Wilson's reputation for carefully considering defendants' rights.
Cirando declined to comment.
The two commissioners most frequently in mid-level state appellate courts, one step below the Court of Appeals, are Cirando and Michael Hutter. Those mid-level courts often produce Court of Appeals candidates. Like Cirando, Hutter has additionally represented clients before the Court of Appeals.
Hutter is special counsel to a prominent Albany-based medical malpractice firm representing plaintiffs, Powers & Santola, where he handles appellate work.
During the recent commission vetting processes, records indicate the Court of Appeals avoided ruling on Hutter and Cirando cases. So did the presiding justice of the mid-level appellate court in Albany, Elizabeth Garry, who made the commission's second list in late March.
When Hutter had appeared for an argument in her court on Feb. 22, Garry recused herself. That same day, Garry also recused from a case Cirando was arguing.
For members of the Commission on Judicial Nomination, the body's voting rules make recusal more difficult on their end. Hutter said his practice is full disclosure to the other commissioners.
"I will disclose if I have a case pending in a candidate's court," Hutter said. "If there's a problem, then it can be thrashed out."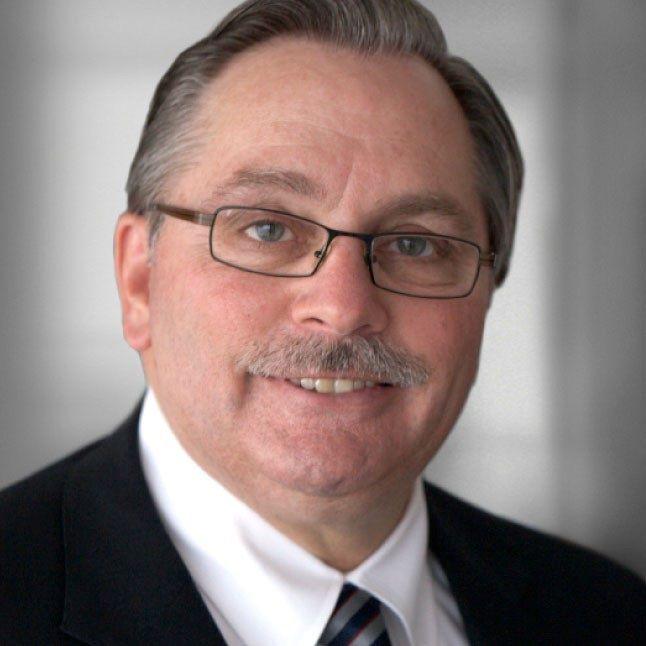 Another commissioner, Kenneth Manning, is a Buffalo-based partner at Phillips Lytle and has extensive experience in both prosecuting and defending class action lawsuits. He has argued multiple cases before the Court of Appeals.
In May 2022, Manning argued before the court on behalf of the Bronx Zoo, which contended that an elephant living there, Happy, was not illegally detained. On June 14, 2022, the Court of Appeals ruled 5-2 in favor of Manning's client.
Wilson and Rivera wrote sharply worded, separate dissents; about a month later, DiFiore announced she was stepping down, beginning the process in which Manning would vet a replacement.
The commission's chair is Leo Milonas, senior counsel at Pillsbury Winthrop, who specializes in complex commercial litigation and whose clients have included General Electric, Pfizer and Deutsche Bank. He's had multiple past cases before the Court of Appeals.
Commissioner Mylan Denerstein is a chair of the appellate practice group at Gibson Dunn, a multinational firm known for appeals work and for representing some of the world's largest companies. Two years ago, Denerstein represented Amazon in a mid-level state appellate court.
Manning, Denerstein and Milonas declined to comment.
The commission's counsel is Henry Greenberg, who has separately represented multiple clients before the Court of Appeals. 
Greenberg is a shareholder at the major law firm Greenberg Traurig and the latest in a line of prominent trial lawyers to be the commission's top staffer. Greenberg's main work for the commission is drumming up applications for vacancies on the court. Like the body's 12 commissioners, Greenberg puts in considerable work for the commission on a volunteer basis.
One drawback to appellate lawyers serving as commissioners, professor Bonventre said, is they may look negatively upon judges that have ruled against them, then apply for the Court of Appeals.
"Human nature is that they probably think the judge who wrote an opinion against them is weak – that they missed an important argument in their case," Bonventre said.
On balance, however, Bonventre supports the lawyers' inclusion on the commission.
If a commissioner is an appellate attorney, he said, especially someone who handles cases before the Court of Appeals, "they probably have a pretty good understanding of what it takes to be a strong Court of Appeals judge."