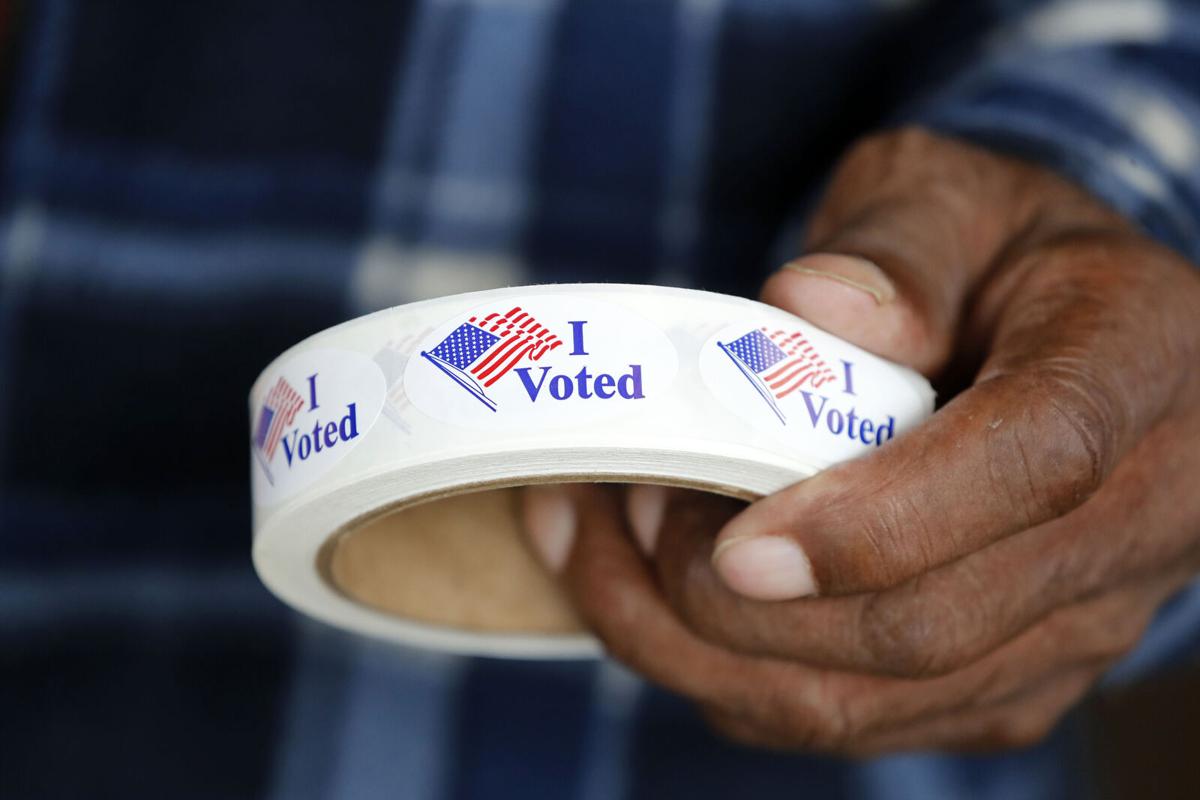 Don't expect a "Trump wins" or "Biden wins" headline on BuffaloNews.com Tuesday night. Or in the newspaper Wednesday morning.
It isn't that kind of election.
Mail ballots take longer to count, and a lot of people have voted by mail this election. But even before the Covid-19 pandemic and vote-by-mail boom, close elections were rarely called before most people went to bed on election night. Four years ago, it was 2:29 a.m. Eastern Standard Time before the Associated Press called Donald Trump the winner – and the AP was the first major news organization to make a call.
In 2004, when George W. Bush was running for reelection against then-Massachusetts Sen. John Kerry, the AP didn't call the race until 11:07 a.m. the next day. In the 2000 race between Bush and then-Vice President Al Gore, it was weeks before the mess was resolved.
Unless the election is a blowout – and maybe even if the margin is large – it will likely be a while before we are sure who won.
For New York races, it is even less likely that the outcome will be known on election night. New York has one of the most unusual election laws in the country. County boards of elections can't start counting mail votes until three days after the election. Many counties wait even longer to start.
That didn't matter when New York's strict absentee voting rules meant few people voted by mail. But with the rules loosened because of the Covid-19 pandemic, a quarter or third of the vote could be by mail.
Consider the June special election for a congressional seat between Republican Chris Jacobs and Democrat Nate McMurray. Jacobs claimed victory after running up a big lead in Election Day and early voting.
But at least 45% of the votes were by mail and hadn't been counted. Early the next morning, Washington Bureau Chief Jerry Zremski showed that McMurray would have to win three-quarters of the mail votes to overcome Jacobs' lead. That wasn't likely given the party breakdown on the absentee ballots.
Jacobs won the election, but his margin of victory was one-eighth of what it appeared to be on election night.
In this climate, here are our guidelines for coverage Tuesday and the days to come:
Be cautious about in-person vote totals. We expect to have the results of New York in-person voting on election night. But with the large number of absentee votes, we will be cautious about calling winners.
As we did in the Jacobs-McMurray special election, we will report as much as we can about which way a race leans. We may be able to report that it is unlikely the trailing candidate will prevail. But unless we are certain that the in-person vote puts a race out of reach, we won't report a winner.
Beware of politicians claiming victory. Since at least the 2000 presidential election, it has been standard political operating procedure to claim victory and try to create a presumption that any further dispute is sour grapes. If politicians claim victory based on in-person vote totals, we will note that. But the numbers will drive our coverage.
Beware of claims about fraud. The president says mail voting is rigged. The left says voting rules are rigged. We will watch for problems, but election experts say most mishaps in American voting are mistakes, not an effort to steal an election. In the heat of the conflict, we will beware of amplifying claims.
The Buffalo News has more reporters and editors than anyone in New York outside the New York City metro area. Whatever the roller coaster ride Tuesday night, tune in to BuffaloNews.com for the most complete, most insightful local coverage.