Money and influence are pouring into one of the most closely watched political races of the season: the Ellicott District seat on Buffalo's Common Council.
But in the campaign to replace outgoing Council President Darius G. Pridgen, not all of the resources originate from Buffalo's East Side, which comprises most of the district. Instead, wallets are opening at high-priced fundraisers at the city's elite social club and at other parties nearly 300 miles away in Albany.
The front-runner in the race, Leah Halton-Pope, says she's made a lot of friends as top adviser to Assembly Majority Leader Crystal D. Peoples-Stokes. She says it's no issue that some of those friends – including a lobbyist who influences lawmakers both in Buffalo and Albany – are supporting her first bid for elected office.
"When you spend 10 years working in this space, you get to know people and build personal relationships outside of your work experience," said Halton-Pope, who is endorsed by both Pridgen and Mayor Byron W. Brown. "They know, because they've been through this process, that you need resources to do that."
Her opponents, though, criticize Halton-Pope for using her Albany connections to raise big bucks – more than is common in a race for Council. They also worry that big donors will have an outsized influence on candidates, diluting the voices of average people. 
With outgoing Ellicott District Council Member Darius Pridgen at her side, Leah Halton-Pope announced she will seek the Ellicott District seat and said if elected she intended to "continue the progress" started by Pridgen.
"It seems out of the ordinary," said Cedric Holloway, a former police officer who is one of five people running for the seat. "I don't have all those big names – the lobbyists and such. My team, they're from the city. They're from the community."
And a good-government expert says her campaign's association with the lobbyist may not be within legal boundaries.
Last month, Assembly Members Eddie Gibbs and Brian Cunningham, who both represent parts of New York City, hosted a fundraiser for Halton-Pope in the Albany Room of the Empire State Plaza.
Tickets were priced at $250 for a "supporter," $500 for a "friend" and $1,000 for a "patron."
"I've been talking to constituents and residents and listening to them and in order to reach more of them, you need to have some resources to do that," Halton-Pope said.
Tickets were priced at the same level for a Halton-Pope fundraiser recently at the Buffalo Club. The soiree was hosted by Jack O'Donnell, the son of a former judge and U.S. attorney who works as a lobbyist in Albany.
O'Donnell's firm lobbied the Common Council three years ago and is currently lobbying Peoples-Stokes, who as the majority leader is one of the Assembly's key players in the ongoing budget process in Albany, according to records from the State Commission on Ethics and Lobbying in Government.
Political observers say while it is unusual in Western New York for a lobbyist to host a fundraiser for a candidate, the practice is commonplace in Albany.
"It may be corrupt, it may be dirty, it may be business as usual here in Albany," said David Grandeau, an Albany lawyer who ran the State Lobbying Commission from 1995 to 2007. "Good luck getting money out of government in Albany – it's the mother's milk. No one messes with that."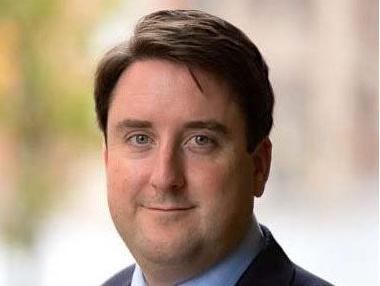 But Grandeau said if O'Donnell's firm is assisting Halton-Pope's campaign, he would be required to bill her for campaign-related services or risk running afoul of the state's "gift ban" law, which prohibits officeholders and top staffers like Halton-Pope from receiving gifts worth more than $15.
Halton-Pope and O'Donnell say they are simply friends – they have been for years – and that she has not hired his firm for campaign-related work.
"Jack is not running my campaign but there are several people who want to be helpful to my election, and he's one of those individuals that was like, 'Oh, let me throw a fundraiser for you. I don't think that, you know, it's any different than anybody else,' " Halton-Pope said.
"This is absolutely a personal thing," O'Donnell said. "She's a friend. I've given her advice. I'm doing a fundraiser for her because I support her."
He added that his lobbying firm "is not working for her" and that Halton-Pope "is not on our client list."
'Certainly worthy of review'
But last month, when The Buffalo News was trying to reach Halton-Pope for a story about her candidacy, a reporter who called Peoples-Stokes' office received a call back from a spokesperson from the O'Donnell & Associates firm.
Last week, a vice president of O'Donnell's firm was featured in City & State magazine's "40 Under 40" list highlighting Albany's "rising stars." The magazine wrote that Alec Lewis "is focusing on building out the government relations firm's nascent campaigns practice, working with a number of candidates including Buffalo Common Council candidate Leah Halton-Pope."
O'Donnell said Lewis, when interviewed by City & State, probably meant that he was "helping" and "supporting" Halton-Pope but the firm did not have a contract with her.
"Maybe he thought that would end up being a paid engagement," O'Donnell said. "I understand that's how it sounds … but I really don't think that's what he meant by it."
Records filed with the Erie County Board of Elections show Lewis, who lives in Ulster County, also circulated designating petitions to help Halton-Pope get on the ballot for the June Democratic primary, as did Camille Brandon, who is O'Donnell & Associates' Western New York office director.
O'Donnell said Brandon has known Halton-Pope "for years" and circulated petitions for five other candidates.
In a rare move, the Erie County Democratic Committee has chosen not to endorse any of the four potential candidates who showed interest in the seat of incumbent Council President Darius G. Pridgen, who is not seeking re-election.
Grandeau, the former regulator, said there is no law preventing candidates from hiring lobbyists to run their campaigns. But firms are not allowed to provide services free of charge. Instead, the services must be recorded as an "in-kind contribution" and filed with the State Board of Elections.
"If I was still running the lobbying commission, I would consider that certainly worthy of review and examination," Grandeau said of the arrangement with O'Donnell. "Under the law, if he provided professional services and didn't charge market rates, it's an illegal gift."
Local races like the Common Council also have lower donation limits than state contests. Common Council races have a donation limit of $1,000 per person for the primary, according to state election laws. Asked whether he was concerned the tab for the Buffalo Club event would be more than that, O'Donnell said, "I will not exceed that."
Asked whether many Ellicott District residents could afford the Buffalo Club fundraiser, Halton-Pope said "just because it's held at a certain location, that doesn't mean the dollar amount is going to necessarily impede anybody from participating."
"While Leah Halton-Pope is socializing with wealthy donors in Albany and at Buffalo's elite private clubs, I've been speaking with people across the Ellicott District about the issues that matter to them," he said.
Holloway added: "You won't see people from the Fruit Belt going to this event. You won't find people from Jefferson and Dodge."
Halton-Pope said the fundraising issue was "a distraction" from what she considers the real issues of the race: infrastructure, affordable housing and education.
"No donations have anything to do with being able to influence me, and so anybody that would suggest that I could be bought by anybody ... it's a little disturbing," she said. "Integrity is everything."