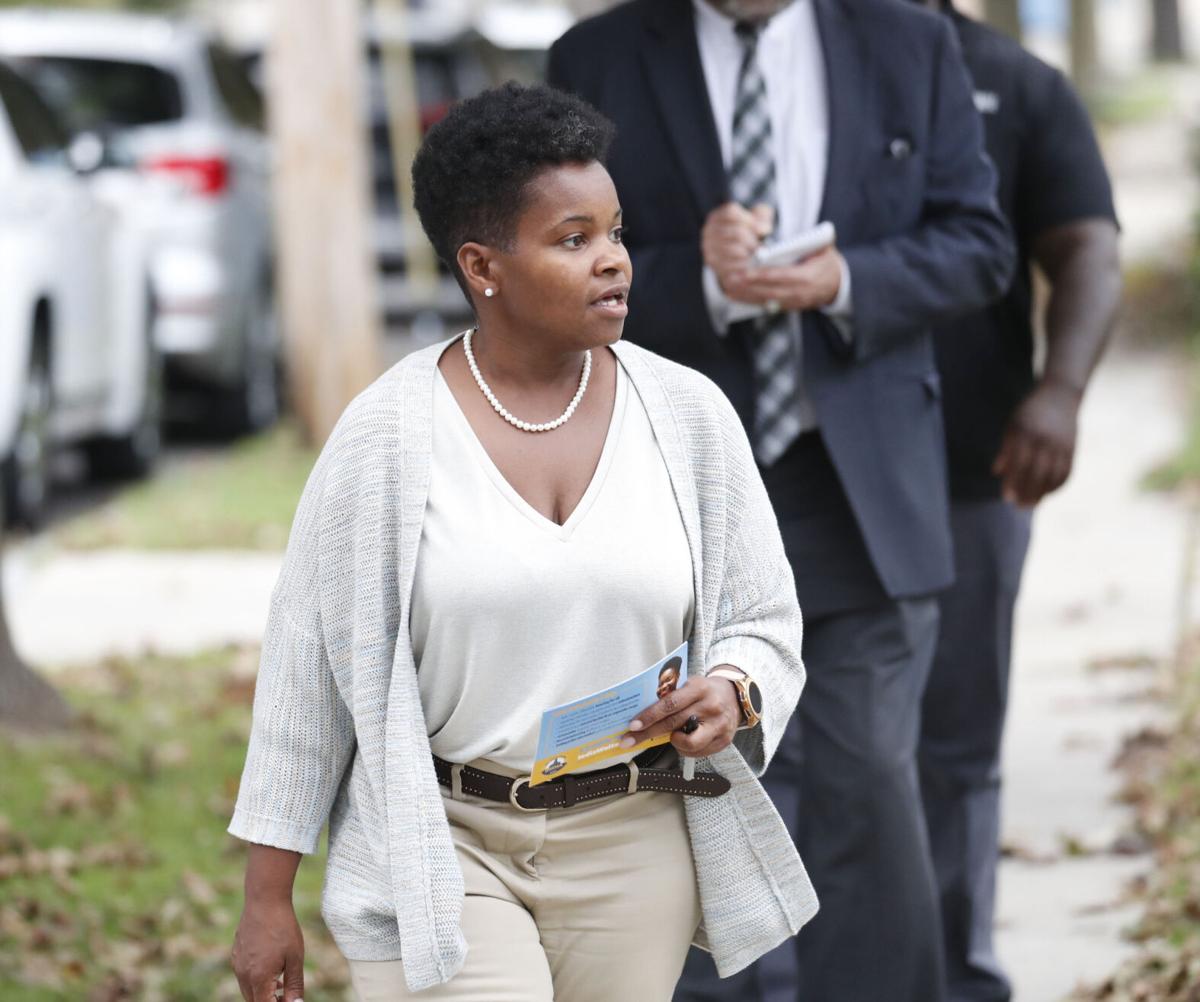 When the Working Families Party failed to qualify India B. Walton for mayor of Buffalo back in March, observers viewed its inability to meet ballot deadlines as a major political blunder.
Walton, then a little-known challenger to Mayor Byron W. Brown, was considered at a disadvantage when the minor party missed filing deadlines for its line on the ballot.
But now Working Families appears to be mounting a major new effort for the candidate who shocked Brown and emerged as the Democratic nominee. The latest filings with the state Board of Elections shows Working Families or affiliated committees reporting at least $230,000 this week alone in new ads and mailings aiding her candidacy. In conjunction with its significant texting, phone call and ground operations, Walton is gaining invaluable help from the left-leaning party without dipping into her own campaign treasury.
"Our party members are committed to uplifting India's message of change and putting a stop to Byron Brown's shameful smear tactics," said party spokesman Ravi Mangla.
The Board of Elections reports demonstrate a quickening pace of campaign expenditures in the final days before the election on behalf of both candidates. Good Government for New York, supported by a Virginia-based group that supports Republican candidates nationwide, Wednesday reported spending $30,000 on mailings and phone calls opposed to Walton. The same group supported GOP candidates for State Senate in 2020.
That led Walton spokesman Jesse Myerson to revive the campaign's oft-repeated message that the Brown campaign continues to be aided by Republicans.
"If after this news anyone still thinks this race is between two Democrats, they've completely lost the thread," he said.
Conor Hurley, spokesman for the Brown campaign, did not return an inquiry seeking comment.
Working Families, after logging extensive efforts for Walton in the June Democratic primary, now looms as a major force in a general election in which Brown runs as an unprecedented write-in candidate. Its new ads include citizens repeating familiar Walton themes, including claims that Brown is "paid for by developers and big money," and that "India scares the big money crowd."
"India is Buffalo," the spot concludes.
Another ad is sponsored by the national Working Families organization through an independent expenditure committee that the Walton campaign says operates separately. It dwells on claims of rising crime and an administration "dragging its feet" on addressing problems caused by lead water lines.
One source close to the Walton campaign who asked not to be identified listed the ad as a "six-figure" television buy, while campaign finance reports show the group spending $30,000 on phone banks to support Walton. The source also said that even though Working Families failed to qualify Walton for the ballot, its members still support the candidate as "someone deeply aligned with our values."
That translates into tens of thousands of calls and texts for Walton, the source said, similar to its pre-primary blitz. A recent "volunteer day of action" attracted about 200 people who knocked on several thousand doors throughout the city, the source added, with even more intensive operations planned.
While many left-leaning organizations have hinted at helping Walton, a self-described democratic socialist, Working Families appears to be leading the effort with no evidence of equivalent efforts from other progressive groups.
News Albany Bureau Chief Tom Precious contributed to this report.