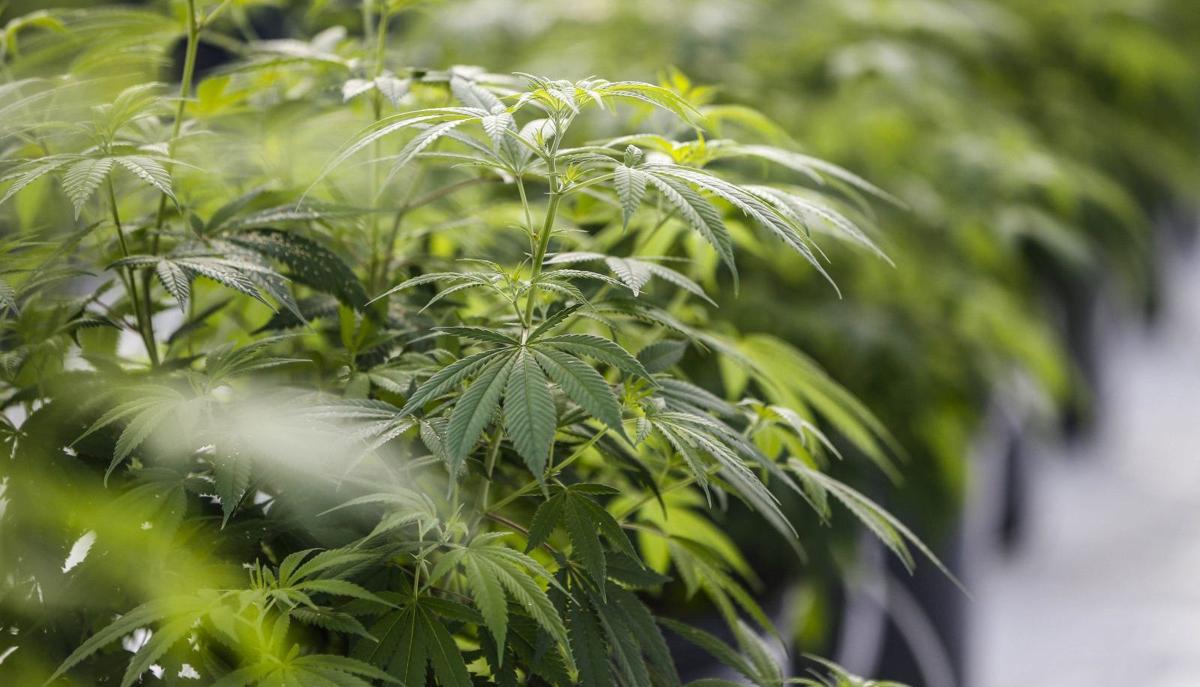 ALBANY – A deal for marijuana legalization in New York is being described as very close, on the goal line, within reach – and every other term Albany employs when agreements are near on controversial matters.
All the other issues – from how cultivators and retailers are to be licensed, where marijuana tax revenues will be distributed and how the state will oversee the whole distribution, cultivation and sales process – have been resolved.
A three-way deal – between the Senate, Assembly and Gov. Andrew M. Cuomo – has not been announced on any of the components and won't be, by tradition anyway, until all the elements are negotiated and resolved.
Negotiations continue over last details
Assemblywoman Crystal Peoples-Stokes, a Buffalo Democrat and sponsor of the legalization bill, said Wednesday that the issues are complex, the legislation spreads over many pages. "It's down to the word 'may' or 'shall' and commas or periods,'' she said of the remaining issues to be resolved.
She said a final deal will come when remaining issues over impaired driving issues for people who may -- or may not -- be high while behind the wheel are addressed.
Lawmakers in both houses huddled in separate, virtual meetings Tuesday to discuss the final sticking points, and were discussing differences again on Wednesday morning.
Tentative agreement on studying saliva test
One main issue: how police can determine on the spot whether a driver who appears impaired is high. Some have floated one of a handful of devices that, companies say, can serve for marijuana checks like a Breathalyzer can for alcohol.
But most lawmakers say the devices are not yet proven or reliable, and it could take a year or more before there is a workable way for officers to legally tell if an impaired driver smoked a joint shortly before driving or, as a blood test would reveal, possibly within the past month.
The Assembly and Senate on Tuesday tentatively agreed on an alternative: to have the state health department launch a study of saliva test devices that can be used in the field by police. If, at some unknown point in the future, the health department decides there is such a reliable device, then the state – without the Legislature having to approve it – would be able to deploy such pieces of equipment.
Money for education under discussion
On Tuesday, the sides were also still working to specify how a portion of marijuana tax revenues would be spent on education. Lawmakers are concerned that such revenues do not replace the state's general fund obligations for education aid – a route governors have used with the state lottery program – but add to the future school aid pots.
Some lawmakers hope to vote next week
Before meetings on the issues late Tuesday night, there were also issues remaining pertaining to the packaging of marijuana products for retail sale. Provisions related to different levels of licenses – affecting future processors, distributors and cultivators – were also still on the table.
Lawmakers have been told that a deal has been tentatively reached to make driving impaired while on marijuana a violation, not a misdemeanor.
Lawmakers hope a final bill will be printed today or Thursday with passage early next week. Opponents, from law enforcement groups to physicians, hope the extra time gives them opportunities to slow the march to legalization, which appears unlikely.
Cuomo says legalization is a 'priority'
New York would join 14 other states, the District of Columbia and two U.S. territories to legalize marijuana.
Cuomo, who blocked marijuana legalization for years before embracing the idea 3 years ago, said legalizing the drug is a "priority" for him now.
"We're close, but we've been close three times before,'' he said during a virtual news conference Wednesday afternoon of the ongoing marijuana discussions.