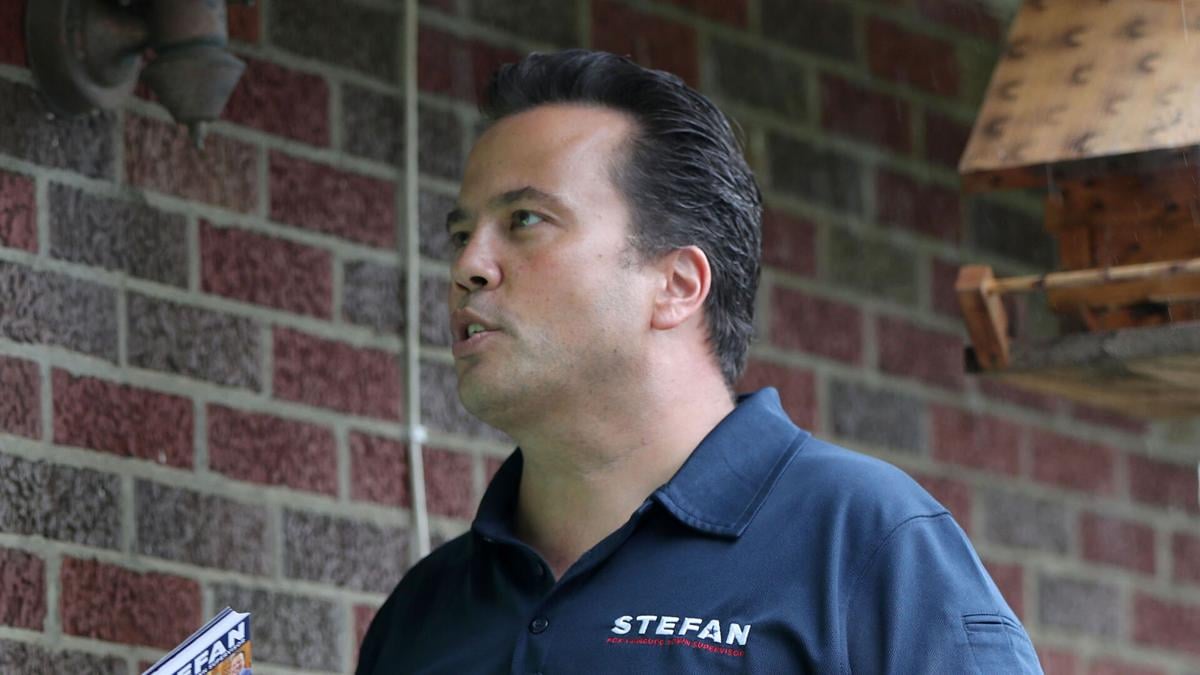 When Hamburg town supervisor candidate Randy Hoak was seeking the Working Families Party endorsement earlier this year, he submitted 71 answers to questions for the party, including one about appealing to voters of color.
As part of his 128-word answer, Hoak said he would work to increase diversity in the town.
His opponent, Erie County Comptroller Stefan I. Mychajliw, obtained the questionnaire and came to a different conclusion: He said Hoak believes Hamburg is "too white."
"Radical Socialist Randy Hoak trashed Hamburg for being too white," Mychajliw said on Twitter. "This Working Families Party endorsed extremist has a solution. His exact words and mission as Supervisor: 'at the end or four years we have a significant increase in the number of people of color in our town.' "
Mychajliw, the Republican and Conservative candidate for supervisor, has often called Hoak, a Democrat, a "radical socialist" and "extremist" in connection with Hoak's endorsement by the Working Families Party.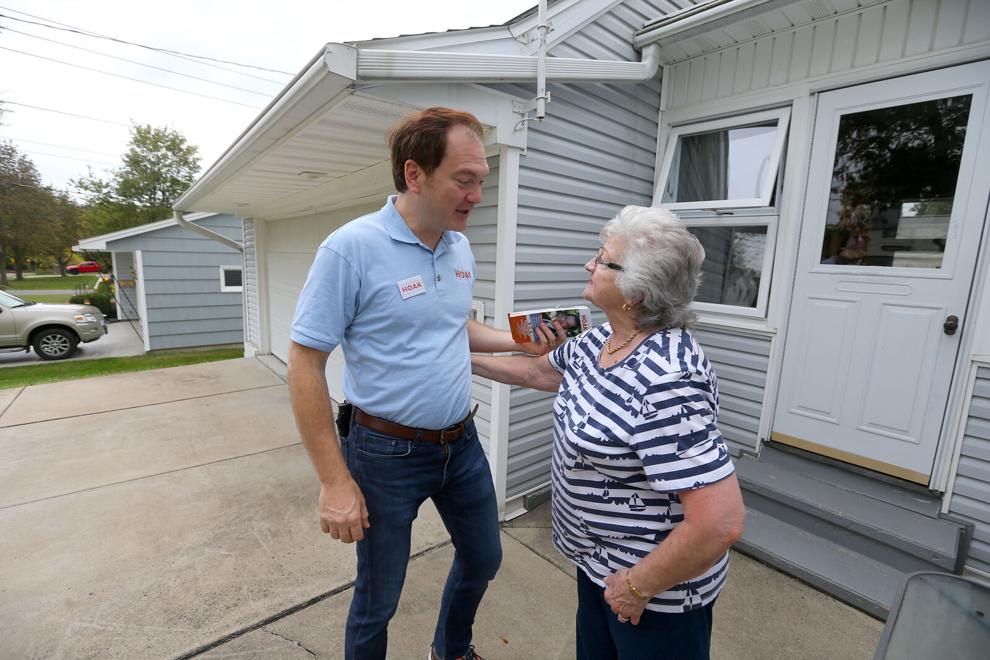 The partial quote Mychajliw shared on social media is part of an answer to a question about how Hoak's campaign would appeal to working-class voters, voters of color and those disaffected with the political process.
This is Hoak's entire answer: "My campaign will highlight issues relevant to town government that resonate with working class voters. Namely, development and zoning. I will propose reevaluating the town's use of single family zoning, which I believe to be an exclusionary tactic that impedes affordable housing opportunities in communities throughout New York, but especially Hamburg. I will ensure that the Town of Hamburg takes EVERY opportunity to contract with union labor in contracting and procurement practices, and I will fight unfair and detrimental tax incentive programs to lure irresponsible corporations to our town. I will work for four years to show that Hamburg is an inclusive community in hopes that at the end of four years we have a significant increase in the number of people of color living in our town."
Hoak said he stands by the answers made in the questionnaire, and he criticized the way Mychajliw is trying to portray them.
"It's a terrible distraction from the race," Hoak said. "It's desperate. I believe it's toxic for Hamburg."
Mychajliw said he will release statements from the questionnaire every day until Election Day. He said Hoak has to explain his "private thoughts" that are being made public.
"We are repeating everything Randy Hoak said," Mychajliw said. "He's the one who has to defend his words."
The white population of Hamburg is 92%, according to the U.S. census.
"The Hamburg I know is an inclusive community, but the numbers in the census don't reflect that," Hoak said.
Hoak and Louisa Fletcher-Pacheco, chairwoman of Western New York Working Families Party, said they did not know how Mychajliw obtained the questionnaire. Mychajliw also obtained the candidate questionnaire for Hamburg Town Board candidate Carly Whelan Story. Mychajliw refused to say how he obtained them.
Fletcher-Pacheco said the questionnaires are for party members to have a conversation early in the process of deciding which candidates to support.
"I'm not sure who would give it away, but it would have to be a WFP member," she said. "I just think it reeks of desperation from the opposition that doesn't care about working people."
She called it a "desperate tactic" to shame a candidate for supporting working-class people and working families.
As of Thursday afternoon, Mychajliw's tweet had garnered 35 responses, many of them accusing Mychajliw of racism or race-baiting.
And Fletcher-Pacheco said there is nothing to be afraid or ashamed of in the questionnaire and answers.
"Fear and hate are a tactic that works," she said.
While Hoak has called for increasing police funding and has said he will hold the line on taxes, Mychajliw claimed Hoak will raise taxes and defund the police. Hoak said in the questionnaire that he would seek federal and state financial relief for Covid-19 related costs, and "as a last resort we would raise local revenue through property taxes."
"He is representing the political party that wants to defund police," Mychajliw said.
When asked if he has any problem with people of color moving into Hamburg, Mychajliw said, "No. That question should be asked of Randy Hoak. He's the one who brought up the issue in this race."
Mychajliw also criticized Hoak for his response in the same document that he would bring training on implicit bias to the entire town workforce, including the Police Department.
Hoak responded that he made that proposal before learning that the police chief had instituted implicit bias training for the department a year ago.