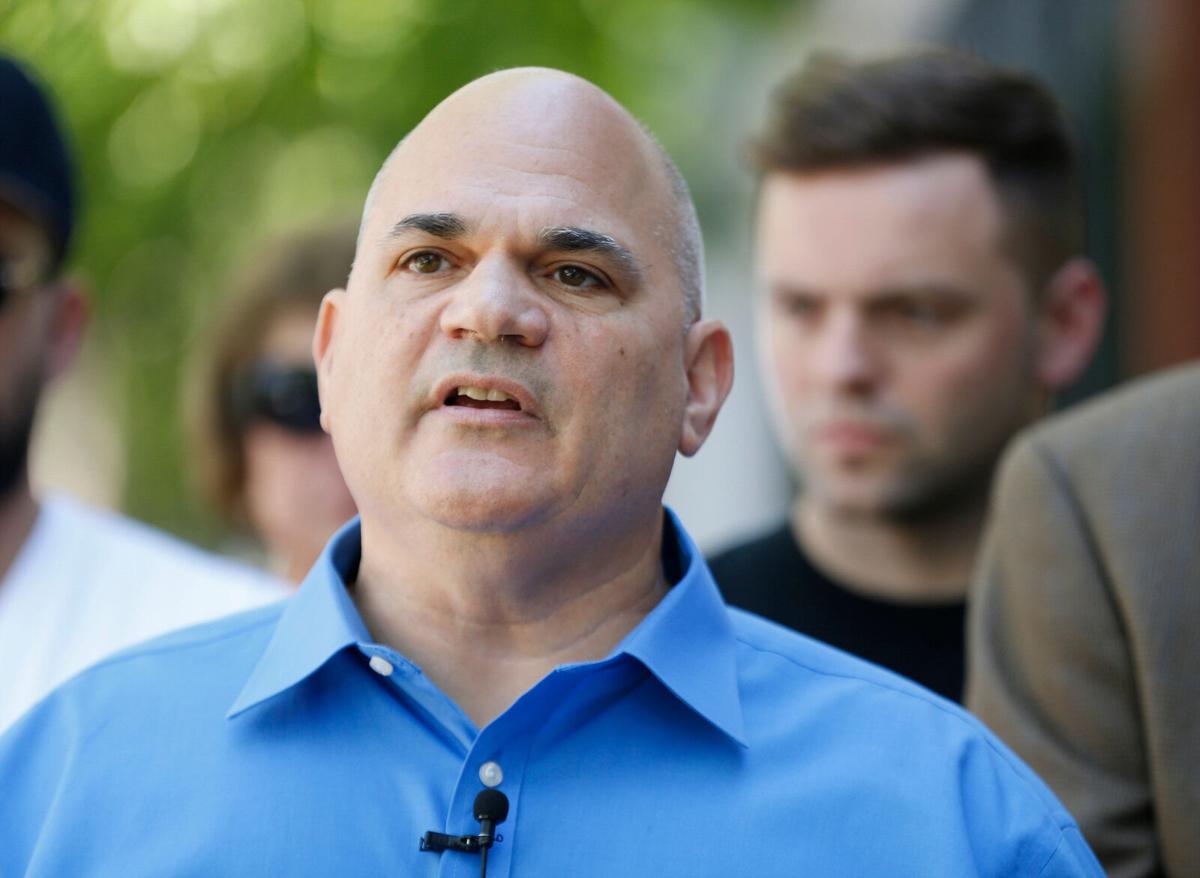 Anyone caught illegally possessing a handgun should be held without bail and charged with a Class B felony, which can put them in prison for up to 25 years, says a candidate for Erie County sheriff.
Ted DiNoto, a Republican running on an independent line, suggests these changes in a letter to Gov. Andrew M. Cuomo as ways to address the rash of gun violence hitting cities in New York, including Buffalo. In the first half of the year, 177 people were shot in Buffalo, up 64% over the 10-year average for the six-month period.
Cuomo has called the outbreak of gun violence an emergency and pledged $138 million for programs to halt the spike. He expects that a new Office of Gun Violence Prevention, within the state Health Department, will direct resources at "hot spots" identified by data. And he wants a new Governor's Council on Gun Violence Reduction to ensure coordination between the state, local governments and community groups. The governor signed legislation to let New Yorkers hurt by firearms sue gun makers if they can show that a "public nuisance" was created by the sale, importation or marketing of firearms in the state.
But Cuomo said he does not plan to call the Legislature into a special session to address remedies, as DiNoto asks him to do for his proposals.
The crime of criminal possession of a weapon in New York has different degrees of severity, depending on the circumstances, and they are generally midlevel or lower level felonies and misdemeanors.
DiNoto says that if state leaders are serious about reducing gun violence, they will make the illegal possession of a handgun a Class B felony. DiNoto says the illegal possession of assault rifles should be a Class B felony as well.
He also says the Legislature should take the unusual step of mandating those defendants be jailed without bail, until a judge decides a bail amount at a later court appearance. Further, DiNoto urges an end to the practice of releasing the names and addresses of witnesses and victims in the case to defense lawyers.
Cuomo's team had no immediate comment about the letter from DiNoto, who is one of four candidates for sheriff and the only one without an established-party line. Also running for sheriff are John C. Garcia, who won the Republican primary; Kimberly Beaty, who won the Democratic primary; and Karen Healy-Case, who has the Conservative Party line.
The race so far has featured few detailed policy ideas from the candidates. DiNoto intends to speak about his at a news conference Thursday morning.
"We owe it to the people of Erie County to do whatever is necessary and take the proper measures to keep our neighborhoods safe from gun violence, while also being careful not infringe on the constitutional rights of law-abiding citizens to legally bear arms," he says in the letter.
He goes on to stress the need for sensitivity training for deputies and investigators, programs to build community trust in law enforcement and a systemic approach to get guns off the streets – initiatives already employed at varying levels in and around Buffalo.
DiNoto, an Amherst police lieutenant, links the rash of gun violence – which has been seen in cities across the country – in part to the changes to New York's bail laws implemented in January 2020. While intended to minimize the disruption caused to many defendants' lives because they could not afford bail, police and some prosecutors argue that bail reform has exacerbated the gunfire.
"We have shooters that are shooting people with weapons who are released back on the street," Albany County District Attorney David Soares said in an op-ed to the New York Post after Cuomo announced his approach to the violence. Soares, who like Cuomo is a Democrat, said the legislation takes discretion away from judges who might see a defendant as a threat to public safety.
Erie County District Attorney John J. Flynn also has spotlighted the bail reform law in light of the surge in gun violence. Early this year, he instructed prosecutors in his Violent Crimes Bureau to ask for high bail or to have a defendant remanded without bail on gun charges, unless there is a valid reason not to. Flynn, a Democrat, declined to comment on DiNoto's proposals.
In response to the Soares op-ed, the Cuomo team said shootings are up in nearly every city across the nation – "even in states that haven't reformed their cash bail system, and it's going to take an innovative and holistic approach to solve this emergency."