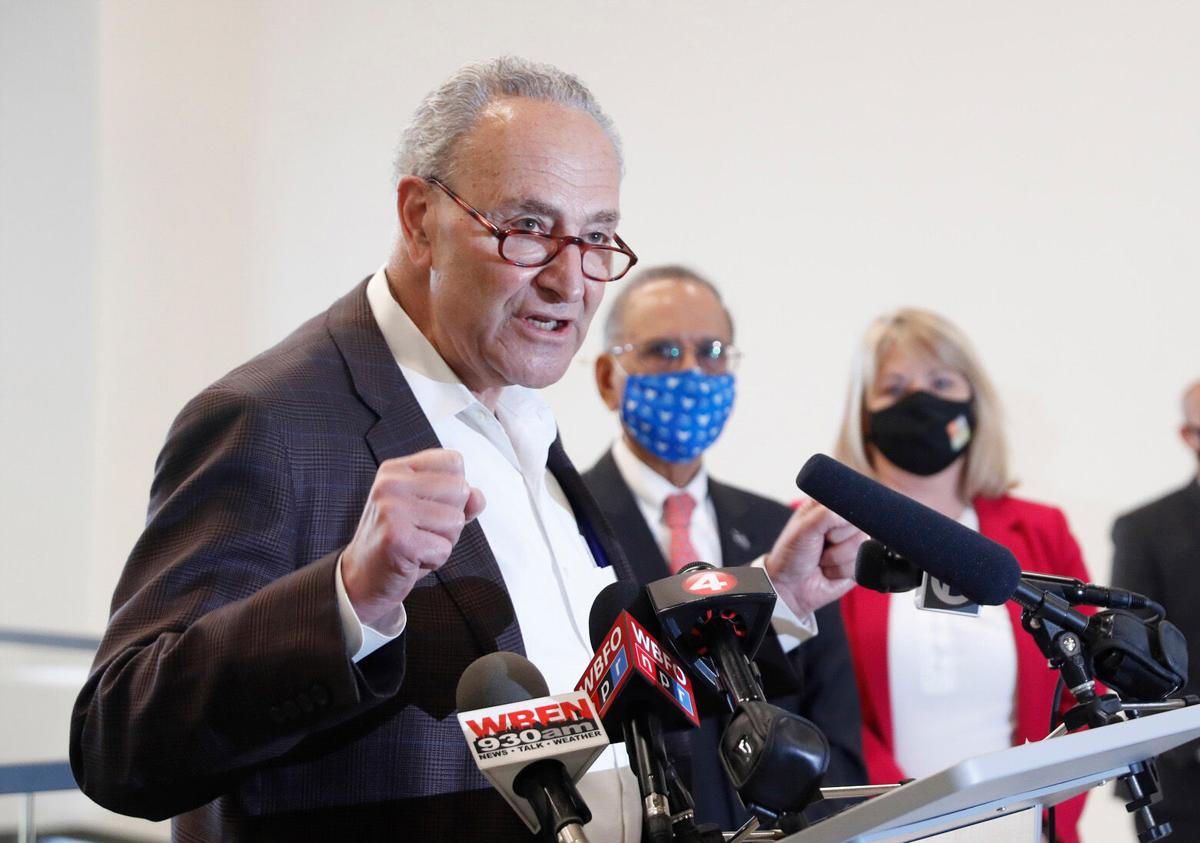 WASHINGTON – Senate Majority Leader Charles E. Schumer on Thursday announced that he is endorsing India Walton to be mayor of Buffalo, giving the winner of the Democratic primary a crucial boost only days before early voting begins in her race against Mayor Byron Brown.
"As Buffalo voters start to head to the polls this weekend, I urge them to cast their ballot for India Walton as the next mayor of Buffalo," Schumer said in a statement sent to The Buffalo News. "India is an inspiring community leader, mother, nurse and a lifelong Buffalonian with a clear progressive vision for her hometown."
Schumer's decision gives Walton backing from a centrist Democrat at a time when other such figures, such as Gov. Kathy Hochul and Rep. Brian Higgins of Buffalo, have refused to take sides in the battle between an upstart primary winner and a four-term incumbent who's waging a write-in campaign.
"India Walton won the Democratic primary fair and square and is the nominee, and I have always believed that the Democratic Party is a big tent and is strongest and most able to build national majorities and bring meaningful change when it is inclusive – that is exactly how the Senate Democratic caucus is structured," Schumer said.
"Throughout my career, I have worked long, hard, and diligently to bring federal resources to Western New York and I look forward to doing that with India Walton for the betterment of the people of Buffalo," the senator added.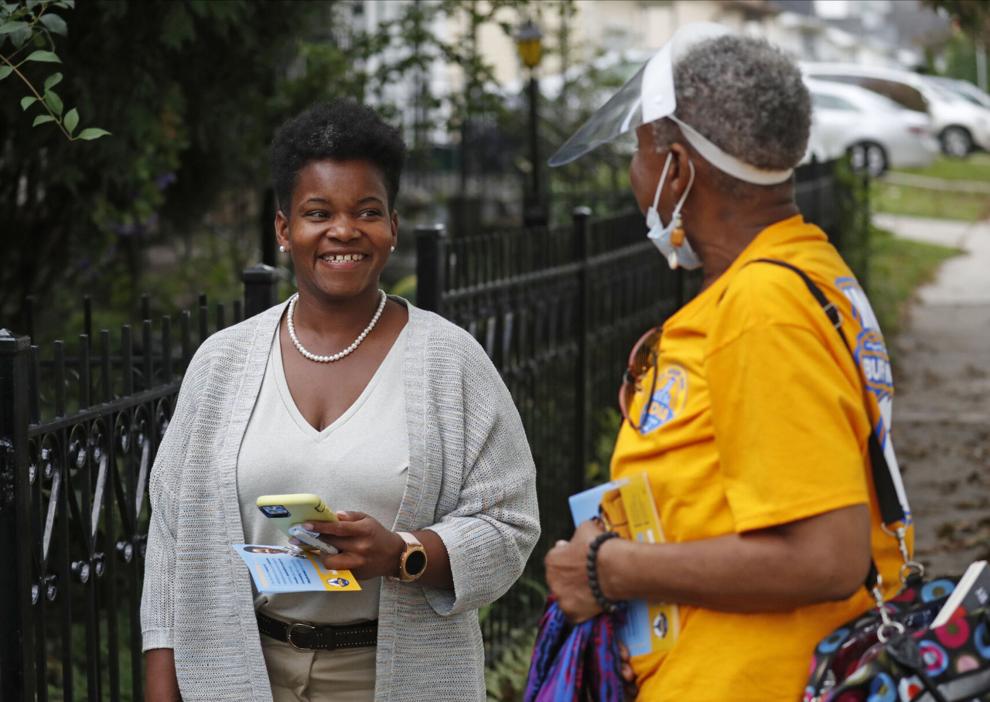 Asked for her reaction to Schumer's endorsement, Walton said: "It was unexpected, but a very pleasant surprise. I deeply respect the leadership of Senator Schumer, and this is what I imagined Democratic leadership to look like: it's to coalesce around me and my candidacy and really be the bridge that connects the progressives to the center part of the Democrats."
Walton termed Schumer's endorsement a major moment in the campaign.
"I think that this endorsement from the senator is going to pop the cork on the potential for other folks to feel like it's OK to publicly support my candidacy," she said. "At least that's my hope."
Brown's campaign manager, Conor Hurley, did not respond to a request for comment.
Schumer's decision aligns New York's senior senator with figures to his left: Sen. Bernie Sanders of Vermont and Rep. Alexandria Ocasio-Cortez of the Bronx. Both Sanders and Ocasio-Cortez – democratic socialists like Walton – endorsed her months ago, and Ocasio-Cortez is scheduled to travel to Buffalo for a rally for Walton on Saturday.
Schumer endorsed Brown in the June primary and even recorded a robocall to Buffalo voters in support of Brown's campaign.
However, Schumer's decision to switch to Walton in the general election is in line with his longtime philosophy of supporting the winners of Democratic primaries in every race.
There are other reasons for Schumer to back Walton, too. He is engaged in intense negotiations on a $2 trillion "Build Back Better" bill that would strengthen the social safety net in myriad ways, and Sanders is a key player in those talks.
In addition, Schumer is up for re-election for a fifth term himself next year and might – like Brown – face a primary from someone to his left, such as Ocasio-Cortez. And sitting on the sidelines in the Buffalo race or endorsing Brown would give campaign fodder to any left-leaning candidate against Schumer.
New York's other Democratic senator, Kirsten E. Gillibrand, has not yet endorsed a candidate in Buffalo's mayor's race. 
Asked about the contest earlier this week, Gillibrand said: "I look forward to meeting the Democratic nominee. I look forward to sitting down with her and hearing about her vision for Buffalo and what she wants to accomplish. And after that meeting I will let you know."