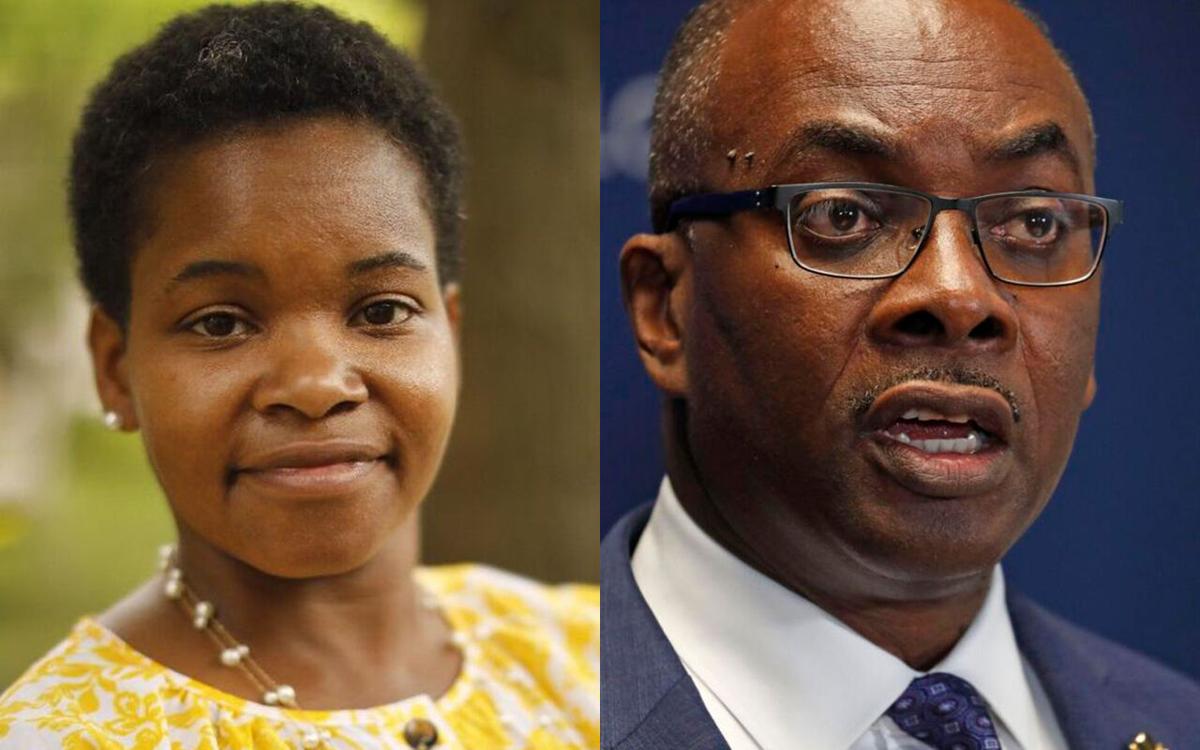 If Buffalo Mayor Byron Brown is singing the blues these days, it's probably to the tune of "Nobody Knows You When You're Down and Out."
While hefty contributions to him poured in prior to the June 22 Democratic primary, the latest campaign filings show them drying up after a shocking loss forced him to wage a long-shot write-in campaign to try to keep his job.
In fact, a look at his latest campaign filing with the state Board of Elections shows a dramatic demarcation line right around primary day for donations of $1,000 or more.
There was a buildup of generous contributions throughout much of June. Then came a dramatic spike right before primary day – as internal polls apparently warned of trouble – including several $5,000 contributions and $10,000 from hometown magnate Robert Rich. Then the precipitous drop-off followed once the results were in.
But the sudden closing of wallets now that Brown is the underdog does more than just reveal the fickleness of human nature.
It's instructive because it also helps put the lie to the notion that big-money donors merely are expressing their support for a candidate's governing philosophy – not trying to buy access.
Brown's philosophy hasn't changed.
The only thing that has changed is his status as a shoo-in for four more years in an office that can make life easier or more miserable for those who want to do business in or with the city. Given the unexpected but real possibility that he won't be pulling those strings, the moneyed men and women are pulling back, his governing philosophy be damned.
And if you really want to know how much – or how little – ideology has to do with it, consider the example of Trinity Title & Abstract. The downtown company gave $5,000 to Brown before the primary, and then gave $5,000 to India Walton after her victory.
Given how radically different their platforms are, how could the same donor support both? Trinity's president and CEO had "no comment."
Believe it or not, that's not unusual as donors try to hedge their bets and ensure access no matter who wins, while demonstrating a philosophical flexibility only a campaign system as corrupt as ours could nurture.
Walton, the democratic socialist who won the primary, didn't have nearly as many large contributions during the last filing period, but they did pick up noticeably after primary day.
All of which brings to mind the aphorism that whoever pays the piper calls the tune. It has never been more true than in a campaign finance system that relies on private contributions rather than public funding.
But that's the bed American voters have made for themselves. Now we'll watch it play out in Buffalo as the business class quakes at the prospect of a democratic socialist with no governmental experience who's already painted a bull's-eye on their backs by targeting "trickle-down policies and subsidies that have increased income inequality."
Still, I don't doubt for a minute this will be a competitive general election – with or without spoilers to split the anti-incumbent vote, or the less-than-storybook elements of Walton's life that are coming to light and giving supporters the willies.
It's true that write-in candidates face long odds. But as a four-term incumbent who still wields a potent political operation and who can point to developments in key parts of the city and positive national press for Buffalo under his watch, Brown is no ordinary write-in.
And after the shock wears off, those business leaders who figure they'll have no access to a democratic socialist bent on distributing power downward will see little choice but to reengage and put all of their chips on a write-in trying to beat the odds.
Before the spigots turned off after primary day, Brown had three times as many donations of $1,000 or more as Walton during the last filing period, from June 7 to July 11. Expect that pattern to resume as Election Day nears. And in our system, money still talks. In fact, the U.S. Supreme Court has said as much, equating campaign spending with speech.
Walton, on the other hand, is proud of the fact that – despite some big gifts – her campaign has been powered primarily with small-dollar donations, saying her average contribution has been $56.40.
A 2017 study by the think tank Demos found at least a dozen cities have some form of public funding of elections to reduce the influence of big money. Buffalo is not among them. But if Walton can maintain that grassroots focus despite her newfound popularity – and scrutiny – her campaign might prove to be the next best thing.