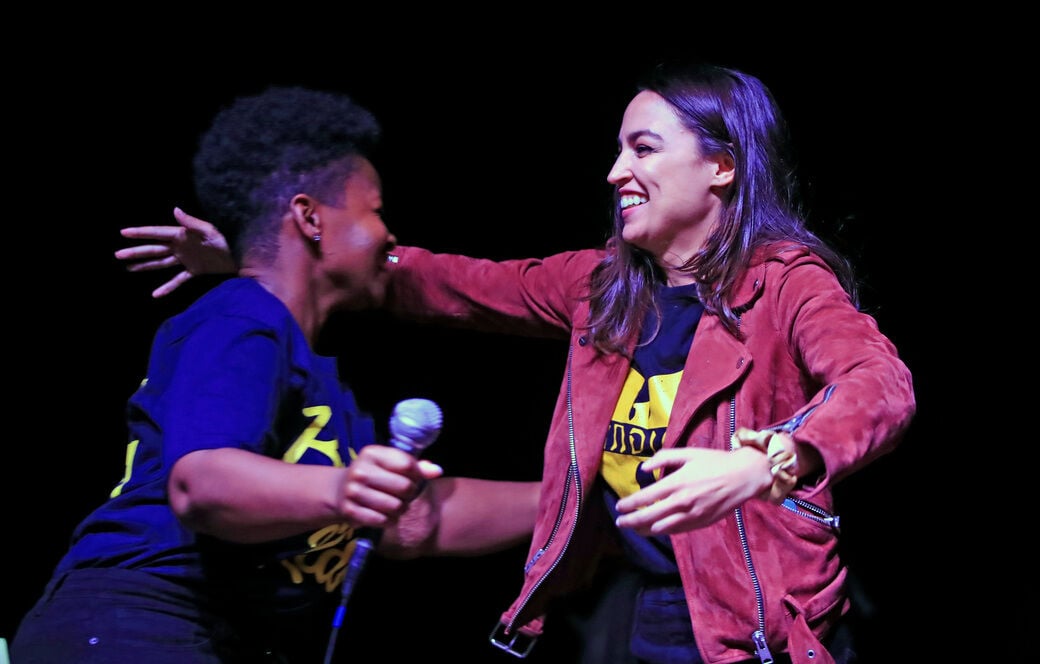 India B. Walton got some more big-name, progressive support for her mayoral campaign on Saturday.
Hundreds gathered for a downtown rally featuring Rep. Alexandria Ocasio-Cortez, D-N.Y., and former gubernatorial candidate Cynthia Nixon.
From the stage inside Town Ballroom on Main Street, Ocasio-Cortez said she believes Buffalo will elect Walton as its next mayor.
"And it's going to be a shining light for the rest of this country when you do that," she told the crowd.
Walton, who won the Democratic primary in June and will be the only name on the ballot for Buffalo mayor, faces a write-in challenge from incumbent Byron W. Brown on Election Day Nov. 2.
Ocasio-Cortez closed out the rally, speaking for about 16 minutes.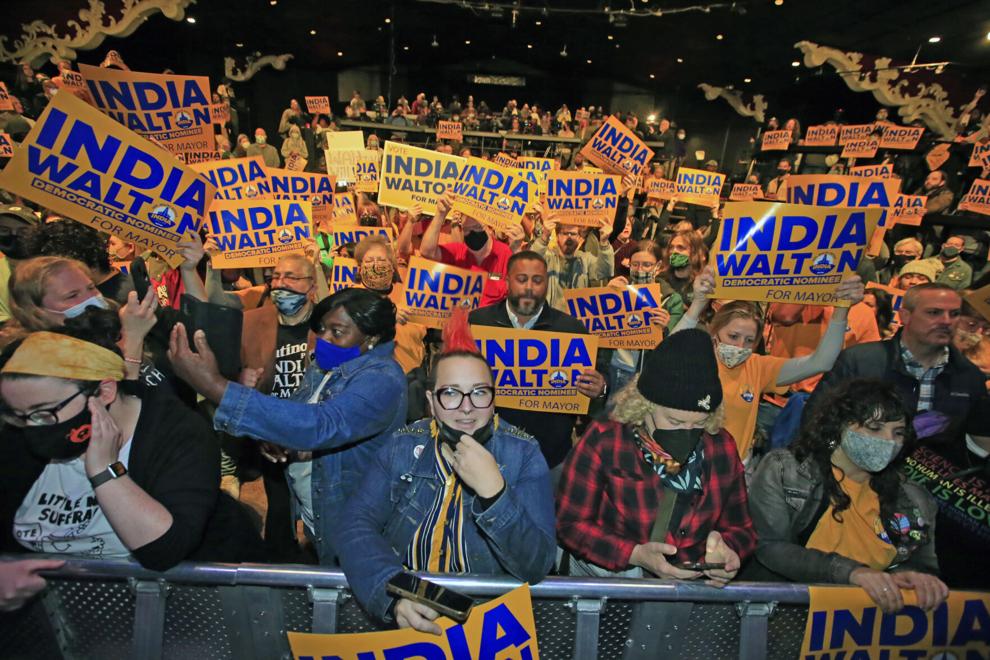 "Buffalo is making waves, has been making waves," she told the crowd. What's happening here is gaining attention from elsewhere in the state, including the Bronx and Queens, she said.
She credited local organizers who "upended the political establishment" with Walton's primary victory.
The win was significant because it's happening in a post-industrial city, said the congresswoman, who urged Walton's supporters to "have her back" through Election Day. 
"Don't give her a win," Ocasio-Cortez told the crowd. "Give her a mandate."
Many of the speakers stressed to the crowd the importance of getting to the polls. Early voting in New York state started Saturday.
"We cannot take anything for granted," Nixon said from the stage before introducing Walton.
Nixon, who ran on a progressive program against Andrew Cuomo in 2018 and lost, told the crowd she believes this is a key political moment.
"If you would have told me that in 2021 we would be taking out not only Andrew Cuomo, but Byron Brown," Nixon said, with the crowd responding with fierce applause. "Progressivism is contagious, and hope is contagious and excitement is contagious."
Walton told the crowd her primary victory came because of honesty, integrity and "by running on our values."
"Every person has the right to safe, healthy housing," she said. "Every person has the right to a quality education. Every person has the right to breathe clean air and drink clean water. Every person has the right to bargain collectively, be a member of a union and have their rights protected.
"This is our city," she continued. "We are the workers. We do the work. We are tired, we are sick and tired of those that have the most always getting everything."
Walton supporters, wearing yellow campaign T-shirts, began lining up outside the venue about two and a half hours before it was slated to begin.
The rally also featured speakers from Local 1, United Food & Commercial Workers; Local 10, International Alliance of Theatrical Stage Employees; local Starbucks workers attempting to form a union, Luz Velez of Latinos Por India Walton, as well as State Sen. Mike Gianaris, the deputy majority leader.
More than 850 free tickets to the rally had been distributed, according to Walton's campaign.
Walton also has picked up the endorsement of New York's two Democratic senators in recent days.