Although the amount to be collected in property taxes will rise by just under 3%, the average full-value tax rate in the proposed 2022 Niagara County budget is the "lowest in modern times," County Manager Richard E. Updegrove said this week.
Updegrove sent his proposed budget to the county Legislature with a full-value average tax rate of $6.20 per $1,000 of assessed valuation, which is a drop of 29 cents from this year's version.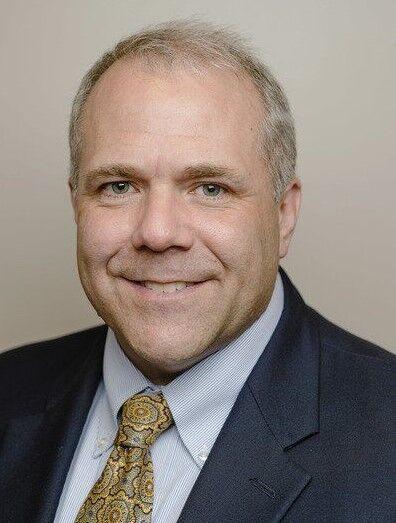 "Every year we come back with a lower tax rate," Updegrove said in an interview. "This is the lowest tax rate we've seen in modern times, as far back as we have records for."
But most of the county's municipalities don't assess their properties at full market value, meaning state-determined equalization rates will govern the actual rate in each community, and some of them may rise.
The total tax levy of $88.2 million would be a 2.77% increase, well under the 2022 state-calculated tax cap of 3.82%.
"The Legislature has never passed a budget that's over the cap," Updegrove said. The tax cap has existed for 11 years.
"If you take a look at the volatility over the past year or going back to the beginning of the pandemic, and the inflationary pressures that the county government is experiencing, just like families in Niagara County, I would assert that this is a very prudent budget and a very realistic budget," Updegrove said.
The $371.6 million proposal would increase county spending by 2.66%, or nearly $10 million.
One of the factors in the spending increase isn't really spending by the county at all.
The cities, towns and villages receive a share of the sales tax generated in the county, but businesses pay that money to the state, which sends it to the county. The county's relay payments to the localities are counted as county spending.
The county anticipates a $2.9 million increase in sales tax revenue in 2022.
"Without the $2 million in shared sales tax and the other grant-related appropriations, our spending would be up by less than 1%," Budget Director Daniel R. Huntington said.
Updegrove said examples of grant-funded spending increases that don't contribute to property tax increases include foster care for children, bridge maintenance and Covid-19-related grants.
But one policy that will hit taxpayers is a change in state regulations that throws on counties the entire cost of housing criminal defendants who require mental health treatment in state facilities.
"They stay in that facility until they are competent to stand trial," Updegrove said. "That is a significant expense. That's about $1.3 million next year, which is double what we paid this year."
The budget does not envision any layoffs, but some jobs, mostly part-time, have been eliminated through attrition, while three new jobs were created – one in the Conflict Defender's Office, which is funded by a state grant, and two in the Health Department.
"This budget will have fewer positions than this year's budget, and the reason is that we have worked with some of our department heads to restructure their departments and reallocate personnel," Updegrove said. "We have done that in the Sheriff's Department, in corrections and in dispatch."
The Legislature is to hold a public hearing on the budget Dec. 7 and vote on it Dec. 14.