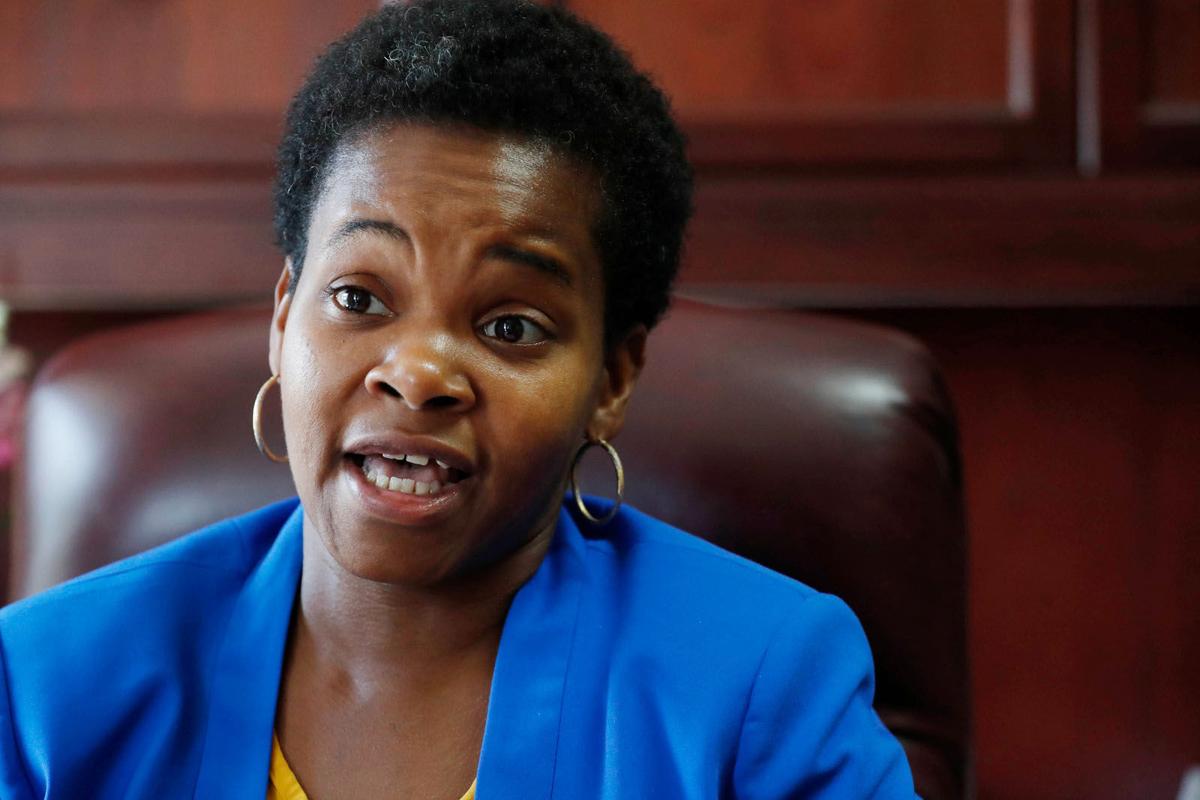 WASHINGTON – Eight national progressive groups lined up behind Democratic mayoral candidate India Walton on Tuesday, urging Mayor Byron W. Brown to drop his write-in bid – and signaling the increasing national focus on the battle in Buffalo.
"We, as organizations representing thousands of active members in Buffalo, voice our support for India and urge Mayor Byron Brown to respect the will of the voters and facilitate a smooth transition to a Walton administration," the groups wrote in a joint statement.
The Working Families Party, which was heavily involved in the Walton campaign before her June 22 primary win and which has an especially strong presence in New York, was among the groups signing the statement.
The others include prominent players on the national progressive political scene – including Our Revolution, which sprung from Sen. Bernie Sanders' 2016 presidential campaign, and MoveOn, which came to prominence with its opposition to the Iraq War in the mid-2000s.
"A proposed write-in campaign distracts from the challenges working people are facing and diminishes the historic achievement of Buffalo nominating its first woman mayor," the groups wrote. "This is the moment for Buffalo to come together as a community and unite behind its Democratic nominee, India Walton."
The other groups signing the statement were Center for Popular Democracy, Democracy for America, Elect Black Women, People's Action and Run for Something.
Asked for a response, the Brown campaign didn't take issue with the idea of eight groups based outside of Buffalo, with an ideology to the left of the mayor's, weighing in on the city's mayoral race.
Instead, Brown for Buffalo merely issued a statement saying: "Mayor Brown remains focused on his November 2 'Write Down Byron Brown' campaign. He has received overwhelming support and encouragement from voters in every section of the City of Buffalo to go forward with his campaign."
Officials at those progressive groups, however, had some harsh words for Brown's write-in effort.
The executive director of Our Revolution, Joseph Geevarghese, said his group spoke out strongly for Walton now only partly because of the progressive platform she proposed.
"It's also fundamentally important that the Democratic Party respect the progressive wing of the party, and when we win, they shouldn't try to kneecap us," he said.
Geevarghese also raised concerns about developer Carl Paladino and other non-Democrats lining up behind Brown's write-in effort.
"The fact that you've got this coalition of unsavory bedfellows that are uniting with Byron Brown, I think, is incredibly problematic," he said. "That signals to me that Brown is not going to govern as a progressive Democrat; he's going to govern in a way that is not reflective of where his constituents are."
Chris Scott, chief political officer at Democracy for America – which sprung from the 2004 presidential campaign of former Vermont Gov. Howard Dean – raised similar concerns.
"It's clear that Brown is a Democrat in name only and need not seek a do-over election to make up for his own shortcomings," Scott said. "If Brown has any interest in being the kind of leader that Buffalo residents deserve (and so direly need), he will put people first and respect the outcome of the June election."
In contrast, the progressive groups heaped praise on Walton.
"India Walton won a decisive victory in the Buffalo mayoral primary running on a bold, progressive platform of housing for all, green jobs, and community-based public safety," the groups wrote in their statement. "Her vision for the next chapter in Buffalo's history resonated deeply with the voters and galvanized volunteers across the country."