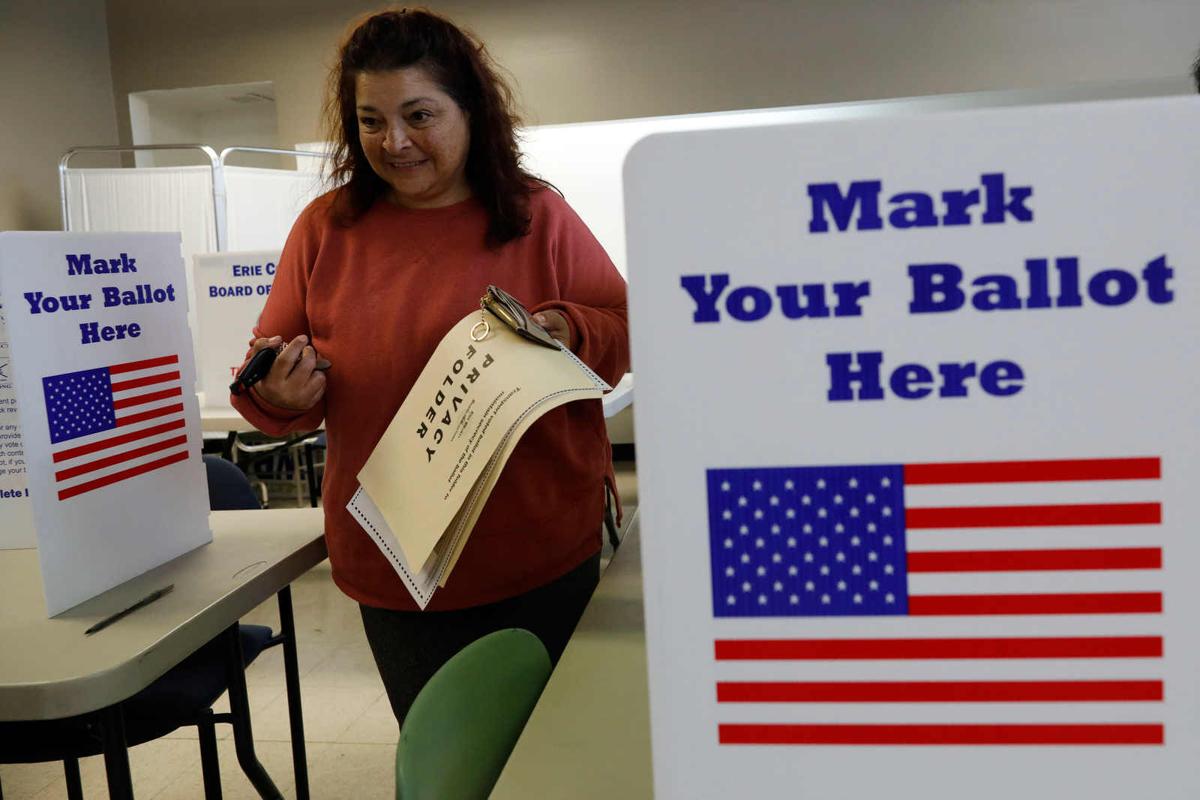 The fourth day of early voting saw 3,803 Erie County residents cast ballots Tuesday for the Nov. 2 general election, Board of Elections Commissioners Ralph M. Mohr and Jeremy J. Zellner announced.
Tuesday's total included 1,380 ballots cast by voters registered in the City of Buffalo.
Adjusted totals for the four days of voting show 16,248 Erie County residents have cast their ballots early, including 7,097 from Buffalo.
The county's 38 early voting polling places will be open from noon to 9 p.m. Wednesday. Early voting will continue through Sunday.