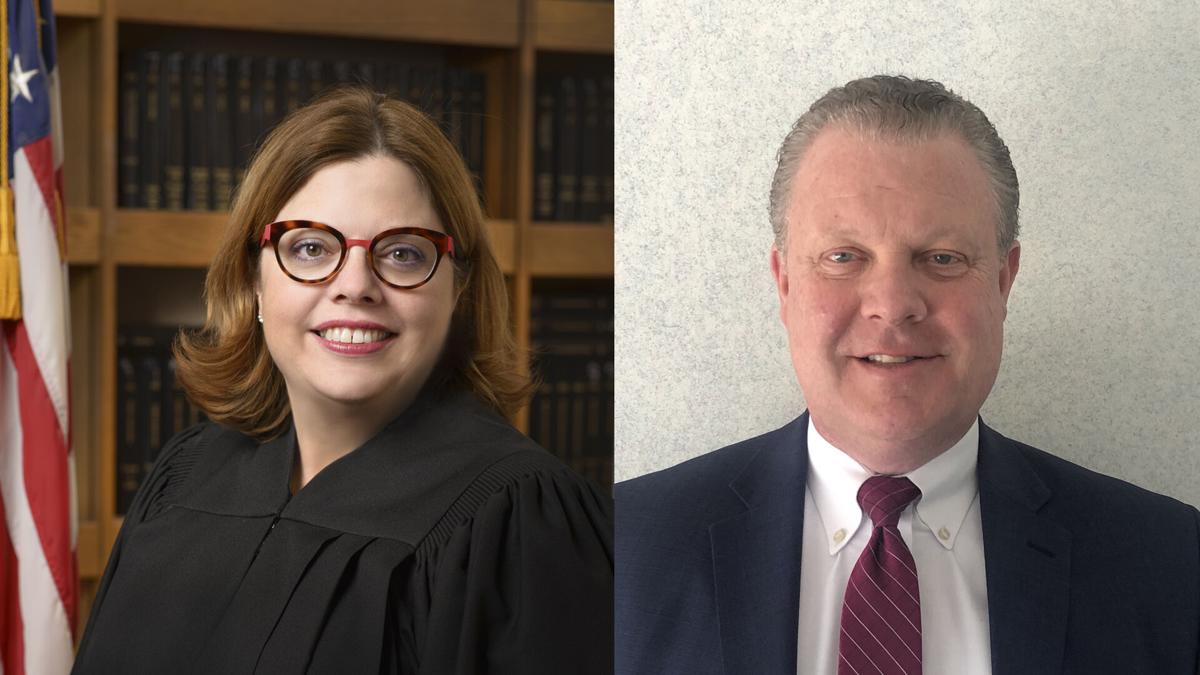 Democrat Amy C. Martoche on Friday declared victory over Republican Gerald J. Greenan for a vacant State Supreme Court seat following a tally of outstanding absentee ballots.
The Buffalo city judge, in her first try for Supreme Court, dealt Greenan his second defeat in a row. Greenan, a veteran administrative judge, did not return a message seeking comment, but at least one GOP official close to the situation acknowledged Martoche as the winner.
"Thank you to the more than 350,000 voters from across the eight counties of Western New York who elected me as your next State Supreme Court justice," Martoche said in a victory statement. "I am gratified that the voters agreed that qualifications matter, and am overwhelmed by the number of voters from all parties that went to great lengths to exercise their rights to make their voices heard during a pandemic."
Erie County Democratic Chairman Jeremy J. Zellner late Thursday said Martoche won the race, pointing to the overwhelming number of absentee ballots that had wiped out Greenan's election night lead.
"There's no way for her to lose," Zellner said Thursday evening. "It's impossible for him to win."
Zellner said Martoche gained 10,000 votes just in Amherst, and 5,700 more in Lancaster and Cheektowaga.
Vote totals Thursday night in Erie County released by the Board of Elections stood at 246,784 for Martoche to 174,750 for Greenan. Martoche has so far received 41,385 absentee votes to Greenan's 12,770. Tuesday results from the other counties, some of which have not tabulated all absentees, showed Greenan leading 314,912 to 310,717.