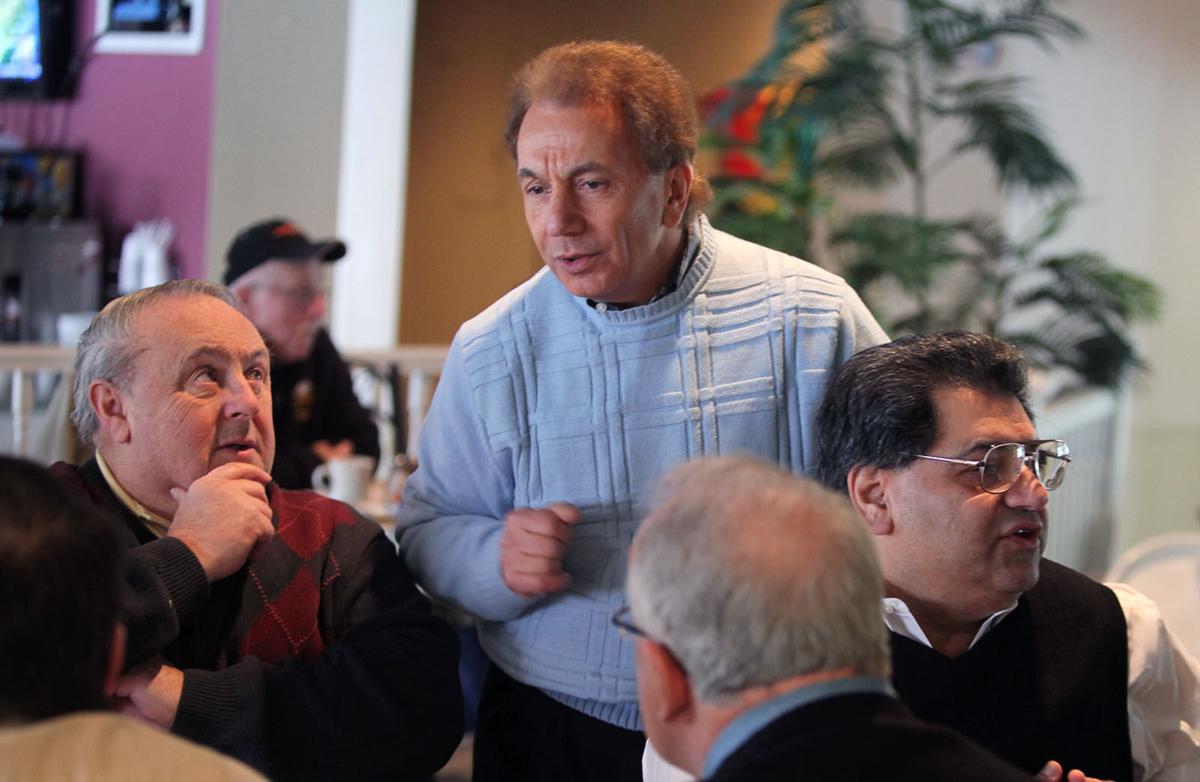 If one elected office has fascinated Amherst businessman Hormoz L. Mansouri since he arrived on the local political scene more than two decades ago, it must be Erie County comptroller.
Mansouri, founder of the EI Team engineering firm in the Town of Tonawanda, poured thousands of dollars into former State Supreme Court Justice Robert E. Whelan's Democratic primary race for comptroller in 2005, and actively explored seeking the office himself in 2009 and 2017.
Now the 66-year-old Democrat is eyeing the "taxpayer watchdog" post again in 2021. Though he has made no final decision, and he has a history of backing off of potential candidacies, Mansouri said he fears both parties may settle on "professional politicians" as their candidates again this year.
Initially, at least, he appears to be targeting Kevin R. Hardwick, the Republican-turned-Democrat county legislator who has already announced for the comptroller's post.
"What are his intentions?" he asked about Hardwick on Wednesday. "Does he have some retirement plan in mind? Or does he really think he can make government run more efficiently? That's why I'm looking at it."
This year's contest will be for an open position after Republican incumbent Stefan I. Mychajliw Jr. said earlier this week he will forgo another term to run for Hamburg supervisor instead. Until Wednesday, Hardwick appeared to have sown up the Democratic nomination, while most Republican and Conservative speculation involves former county Legislator Lynne M. Dixon.
A one-time radio and television reporter who waged a competitive challenge to incumbent Democratic County Executive Mark C. Poloncarz in 2019, Dixon now works as a Mychajliw staffer in the Comptroller's Office. She remains mum about her intentions for the moment, but Republican and Conservative leaders seem to welcome her candidacy.
"If I get a call from Lynne Dixon or she expresses interest, I would be happy to look at her," said Erie County Republican Chairman Karl J. Simmeth Jr. "I think she would be a great candidate for the job."
"I'm hopeful she will be the candidate," added his Conservative counterpart, Ralph C. Lorigo.
But Mansouri's possible entry into the race sets up a potential Democratic primary now slated for June. Hardwick could earn the Democratic endorsement as early as Thursday evening when the party's Executive Committee meets. But that does not appear to matter much to Mansouri, who does not maintain a close relationship with Erie County Democratic Chairman Jeremy J. Zellner.
"I have not spoken with Jeremy or anybody else about this," he said. "Jeremy and I have differences on how the Democratic Party should operate – on the politics side of it.
"If I decide to run I will contact Jeremy, but I know he will not return the call," Mansouri added.
Zellner noted that Mansouri has "poked his head up" in the past for the office, but reiterated his support for Hardwick.
"The whole point of what Kevin Hardwick is trying to do is get politics out of that office," he said. "The last thing we want is one of the most highly political people around as a candidate for comptroller."
Mansouri, who holds a Ph.D. in engineering, would be expected to use the comptroller's post as a "bully pulpit" to address the financial issues surrounding Erie Community College, the Erie County Water Authority, sewers, parks, roads and bridges. He continued on Wednesday to contrast himself with Hardwick, pointing to the legislator's 2018 switch to the Democratic Party as emblematic of a "professional politician."
Hardwick noted Wednesday that his "career" has been 32 years as a political science professor at Canisius College.
"I have been fortunate enough to be elected to public office, and as a political scientist, I view elected public service as a high calling," he said. "I hope to bring my professionalism and passion for good government to the county Comptroller's Office."
Mansouri also said that if he runs, he will self-finance his campaign. He added he has not spoken to the Conservative Party or Lorigo, who is a personal friend. He expects to make a decision on a potential candidacy in the next few weeks.